First Tuesday: Why Ledger is Now Supporting 8 New Cryptocurrencies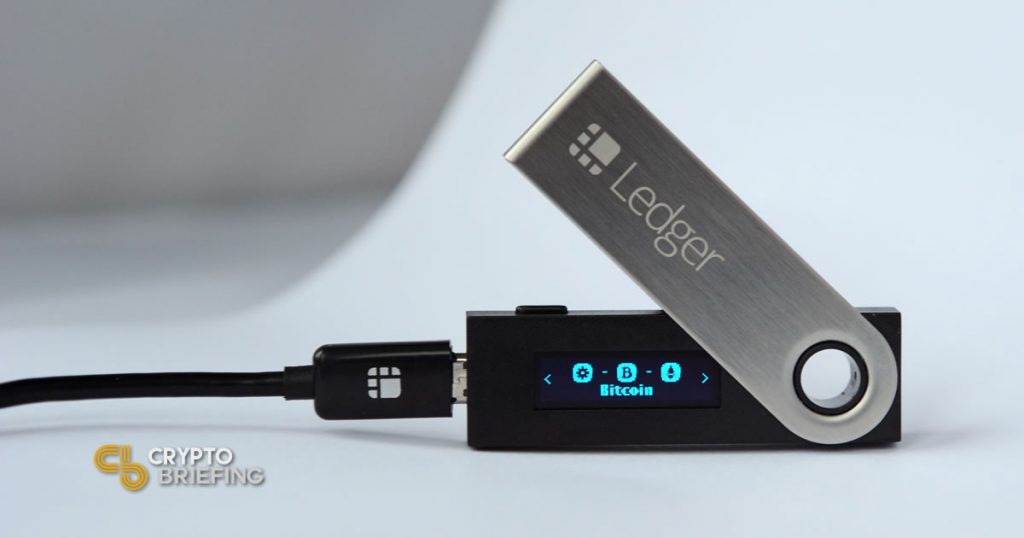 Ledger has announced a round of new cryptocurrency projects to be added to the company's ecosystem. On the first Tuesday of every month, Ledger will announce new third-party apps for their Ledger Nano S hardware devices. The initiative is called "First Tuesday Crypto" and there were eight added this time around.
The company's hardware wallets now support VeChain, WanChain, Icon, Ontology, PoA, Kowala, RSK, and particl. The addition of those digital assets greatly expands the Ledger Live network in the cryptocurrency market and a "roadmap" via Trello has been released to test out new coins the company may add in the near future.
What's the True Purpose of Ledger's "First Tuesday Crypto" Initiative?
Since the company's inception in 2014, the mission has been to offer their users the best possible security and environment for their cryptocurrency transactions. The Ledger Nano S provides that service for a very affordable price in comparison to some of its biggest competitors. For instance, Trezor and KeepKey offer a similar hardware wallet with some additional features, but Ledger gives its users a slightly more affordable option.
The intention of supporting new digital assets every month isn't just designed to expand Ledger's user base over the coming months. The reason for the initiative is to improve the company's products and the network based on its user communities feedback.
In the official statement, Ledger's appreciation for its users and their feedback was made clear. To improve the network for its users, the company is committed to create a more significant range of digital assets and cryptocurrencies for their hardware wallets. Not only that, but Ledger praised the creativity of its users to continue developing their own third-party apps to be used in the network. Of the thirty-seven applications supported by Ledger devices, 15 were developed by the company's users with another 18 in development.
What Should Ledger User Expect From the Initiative Every Month?
Users can track and vote on the third-party applications, which will help moderate their expectations since it will be clear what's been approved by the community. This process will also allow Ledger to simplify the validation process for new apps with clearer guidelines and easy to understand requirements for approval.
Unfortunately, the newest crypto apps won't be directly compatible with Ledger Live and users will need to use a compatible third-party wallet to perform transactions on those assets. However, the new apps every month will be gradually incorporated into the network. It just will not be immediate on the first official day.
The author is not currently invested in any digital asset.