Ledger Raises $380 Million to Expand DeFi Solutions
Ledger makes a comeback from last year's devastating data breach.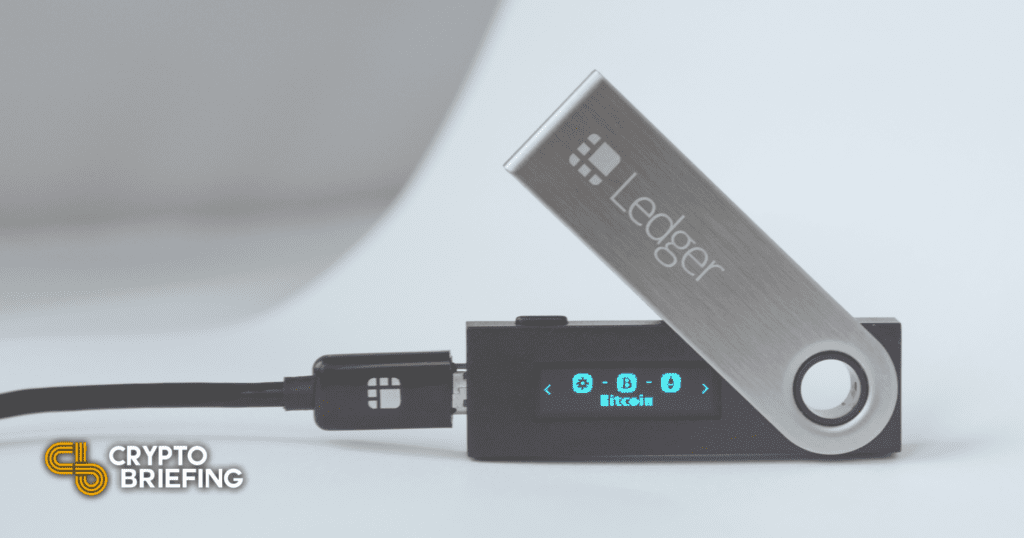 Key Takeaways
Ledger has raised $380 million in the latest series C funding round, putting the company's valuation at $1.5 billion.
The funds will be used to expand its decentralized finance solutions, hardware products, and build an operating system.
The raise comes after last year's massive data breach affecting thousands of Ledger users.
Hardware wallet provider Ledger has raised $380 million in a Series C funding round led by 10T Holdings. The round gives the crypto firm a unicorn valuation.
Ledger Achieves Unicorn Status
Ledger, the company behind a popular range of cryptocurrency hardware wallets, has raised $380 million in a Series C funding round at a valuation of $1.5 billion.
The investment round was led by 10T Holdings, a growth equity fund steered by global macro investor Dan Tapiero, who also joins Ledger's board. Other investors who participated in the round include Cathay Innovation, Draper Associates, Digital Currency Group (DCG), Wicklow Capital, and others.
The latest funding round marks a significant leap from the company's previous raises. In Mar. 2017, the company raised $8 million, then secured another $75 million the following year.
The company says it will use the newly-raised funds to expand its ecosystem and build innovative products for the crypto market. This includes offering new DeFi solutions within the Ledger Live application, creating a proprietary operating system for third-party integrations, and launching a new range of hardware products targeted at both retail and institutional clients. Pascal Gauthier, Chairman and CEO of the company described the company's plans in a blog post:
"Our goal is to empower users to buy, sell, swap, borrow, and lend digital assets through the Ledger Live platform, which—when combined with our hardware—offers best-in-class security and a seamless user experience. The results of our Series C round bring us one step closer to this vision."
Alongside Trezor, Ledger is one of the most popular cryptocurrency hardware wallets. According to the company's estimates, it has sold more than 3 million hardware wallets in 190 countries since 2014. Such wallets are considered more secure than web or mobile wallets as the private keys are stored within a hardware layer.
Besides hardware, the company also provides software products like Ledger Live, a web-based manager for its applications, and Ledger Vault, a cloud-based solution for enterprises. Key DeFi tools like DeversiFi and MetaMask also offer integration for Ledger devices.
In a press release, Ledger revealed that the funding round was oversubscribed. That suggests many investors have full confidence in the company despite last year's massive data breach.
In Dec. 2020, it was revealed that due to the team's negligence in operational security, hackers were able to steal the personal details of 250,000 customers, including names, phone numbers, emails, and home addresses from the company's e-commerce database.
The breach was a major setback for the company. Some customers lost their funds in phishing attacks following the incident, and others were threatened by potential attackers. Nevertheless, with $380 million secured, the company shouldn't have too much trouble executing its plans to dominate the hardware wallet market for the foreseeable future.