Ledger Integrates Crypto.com Payments, Introduces Cashback on Purchases
You can now get 10% cashback for buying Ledger hardware with the Crypto.com Coin.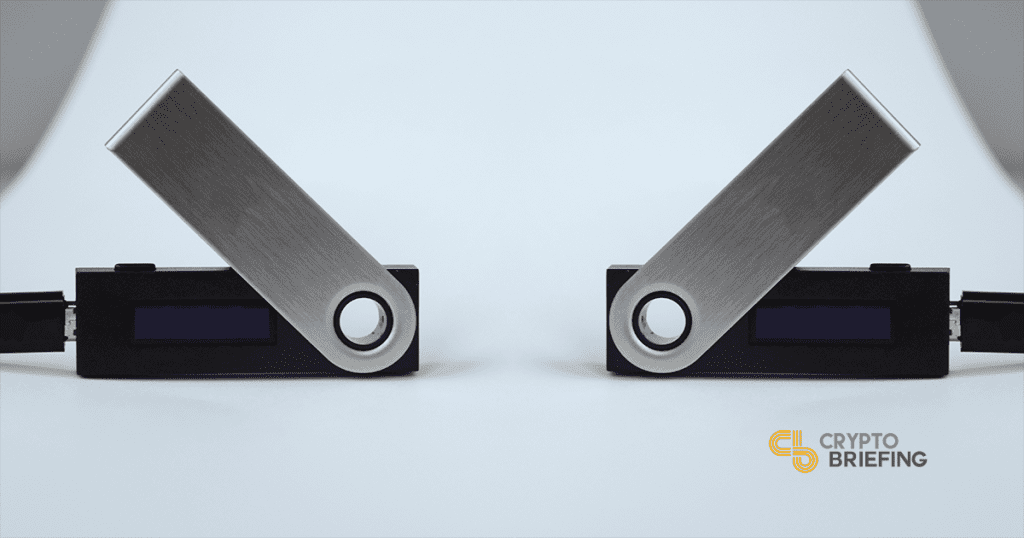 Key Takeaways
Ledger has incorporated Crypto.com payments for its online store.
Customers paying in Crypto.com's native token are eligible for cashback rewards.
The integration also increases the range of crypto payment options for buying Ledger products.
Cryptocurrency hardware provider Ledger has announced the integration of Crypto.com Pay. Customers buying products on Ledger's online store can now pay in Litecoin (LTC) and the native Crypto.com Coin (CRO).
Ledger Integrates CRO
While Ledger already offered payment options in Bitcoin and several other cryptocurrencies via Bitpay, the Crypto.com integration also means customers on Ledger.com can benefit from the Crypto.com Pay cashback program.
The cashback program is unique to customers paying for their Ledger products in CRO via the company's online store.
Between now and May 31, all users can get 10% cashback on purchases. After May 31, the cashback reward will be capped at $50. Rewards will be credited to the user's Crypto.com wallet once the sale is completed.
However, if a user cancels their order, Crypto.com will also cancel the cashback rewards.
To make use of the Crypto.com payment option and benefit from cashback rewards, users must already have an account and wallet on Crypto.com, as well as holding CRO coins in their wallet. Then, when paying for Ledger hardware, users simply select the Crypto.com payment option at the checkout and follow the steps prompted on screen.
Crypto.com Is Growing at Pace
The news comes on the back of several notable developments for Crypto.com, which has been pursuing rapid expansion plans over recent months.
Last year, the company opened the doors to its crypto exchange, with CEO Kris Marszalek telling Crypto Briefing in an interview that "our vision is to build an entire ecosystem" for digital financial services.
In March 2020, the company launched an invoicing service for merchants looking to request payments in crypto. More recently, it has launched a series of measures designed to ease the pain of the global restrictions put in place to fight the spread of COVID-19.
These include waiving credit card fees, and cashback for home delivery of food and essential items.