Approve Or I'm Outta Here: Even Zuckerberg Is Sick Of US Legislators' Crypto Reticence
I view the financial infrastructure in the United States as outdated - Zuckerberg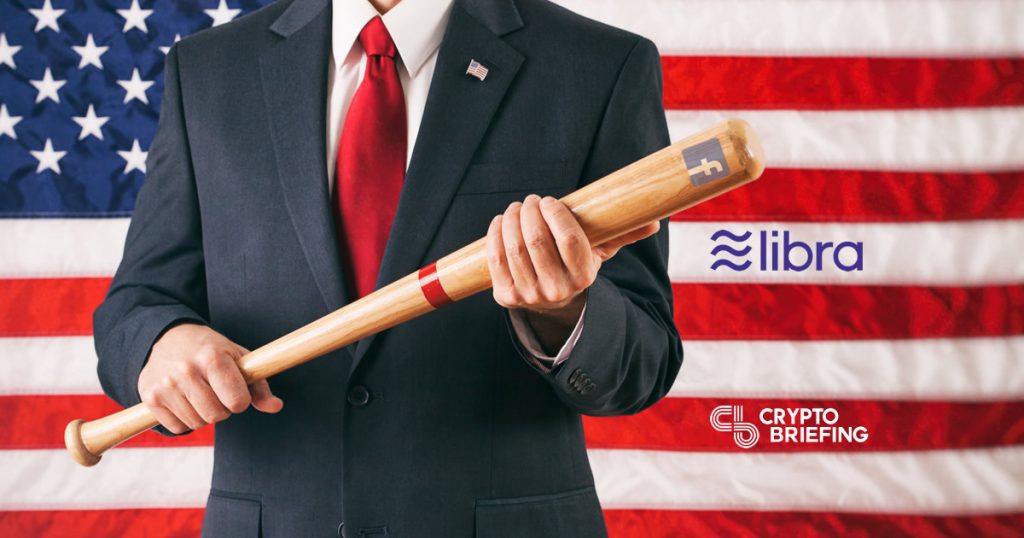 It was perhaps the last thing anyone expected of today's testimony: Mark Zuckerberg telling the House Financial Services Committee that if they don't approve his Libra crypto project and get with the times, Facebook will simply pull out.
In an extraordinary statement Facebook's founder outlined to Congress the conditions under which the company would extricate itself from the Libra Association if the digital currency runs the risk of becoming illegal or outlawed in the United States.
Speaking at the House Financial Services Committee today, CEO and Founder Mark Zuckerberg said that although he believed Libra would be the best vehicle to encourage greater financial inclusion, the social media giant would step out of the Association should US regulators fail to approve it.
---
Approve It, Or Lose It
"I will certainly stop Facebook's part in it, if I feel Facebook can't be a part then it won't be", Zuckerberg told the House Committee. The Association's current plan, he went on to tell Congress, was to wait until US regulators had explicitly approved the proposals before launching the Libra payment system.
"My understanding is the Association is aligned that we have US regulatory approval before we launch anywhere in the world," he said. Should that plan change, and the Libra Association decides to press ahead without US approval, then Facebook would leave the Libra Association: "We are not going to launch anything until [Libra] gets approval".
Congressmen also took the rare opportunity to question Zuckerberg about Facebook's track record on data privacy and how Libra would guarantee users' financial privacy. Some of the questions bled into America's track record for technological innovation in the face of growing competition from abroad.
"I view the financial infrastructure in the United States as outdated," Zuckerberg said.
Contesting claims that Libra would fundamentally challenge the US dollar, he said that because reserves would primarily be denominated in US dollars, the project would actually protect and bolster America's global financial leadership, enabling it to continue imposing economic sanctions.
"We're trying to build a safe and regulated alternative," he said. Libra would have full identity checks to ensure it couldn't be used by criminals or terrorists: "[Libra] will work with all the regulators to ensure we are at the standards of AML and CFT that regulators expect or exceed that."
As Zuckerberg already mentioned in his written testimony, his evidence today is only in his capacity as head of Facebook and does not represent the views of the entire Libra Association.
There was a significant sell-off in the hours before the hearing commenced, although that has been attributed to a BitMEX long squeeze with the Libra testimony as possible cover.
Looking forward Zuckerberg said that Facebook could "pull out, if the Association decides something that we're not comfortable with."
While the social media giant might do everything in its power to ensure US authorities remain on board with Libra, it might take time to seek approval just to operate in America, let alone to expand to every jurisdiction around the world.
Facebook may have already prepared its exit strategy.