Linqto Sells Out of Ripple Shares as Legal Case Develops
The investment firm sold all of its Ripple shares on Feb. 14 before adding more today.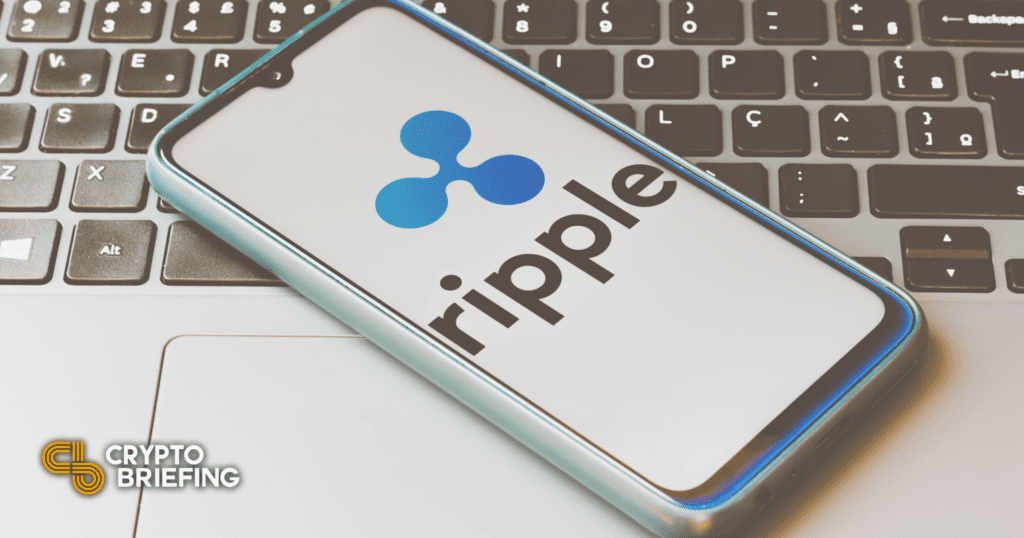 Key Takeaways
Linqto, which sells shares of its own equity investments, sold out of Ripple shares yesterday, Feb. 14.
Though more shares have been added, the news suggests that Ripple-related investments are in high demand.
The news comes alongside key developments in Ripple's ongoing legal case with the U.S. SEC.
Linqto, an investment firm that provides liquidity for private securities markets, briefly sold out of Ripple shares this week.
Ripple Shares Sell Out on Linqto
Nick Burrafato, Director of Digital Asset Sales at Linqto, tweeted on Feb. 14 that his firm had "sold out of Ripple shares."
Later, he suggested that more shares had been added. In a Feb. 15 tweet, Burrafato said that "a very limited amount of Ripple shares have just hit the Linqto platform" once again.
The firm has repeatedly sold out of Ripple shares, but the news nevertheless suggests high demand for Ripple-related investments.
Ripple has not yet carried out an IPO, meaning that investors have few options for investing in the company via traditional markets. Linqto offers shares representing its own investment in Ripple.
The news comes just weeks after Ripple bought back its Series C shares at a valuation of $15 billion. That funding round took place in 2019 and raised $200 million. It was led by Tetragon Financial Group; SBI Holdings and Route 66 Ventures also participated.
A Key Date Approaching for Ripple
Today's news coincides with developments in an ongoing Ripple lawsuit. In December 2020, the U.S. Securities and Exchange Commission alleged that Ripple's ongoing XRP sales involved the sale of unregistered securities and violated regulations.
Now, that legal case is approaching a key date. Feb. 17 is the deadline for U.S. District Judge Analisa Torres to unseal and release two memos considered a key piece of evidence in the case.
According to Reuters, the SEC believes the documents show that Ripple and its co-founder Chris Larsen were aware that its XRP token would be deemed a security under federal law. Ripple and Larsen believe that the regulator is mischaracterizing those memos.
The outcome of the case will likely decide the fate of the XRP token and could set a standard for the entire crypto industry. Lawyer John Deaton suggests that the same test that is being applied to Ripple and Larsen could apply to other crypto founders, such as Ethereum creators Vitalik Buterin and Joseph Lubin.
XRP's price is up 4% over the past 24 hours is currently trading at $0.83. It is currently the 6th largest cryptocurrency on the market.
Disclaimer: At the time of writing, this author held ETH and several other cryptocurrencies and did not hold XRP