Litecoin Auditions For Hollywood Adoption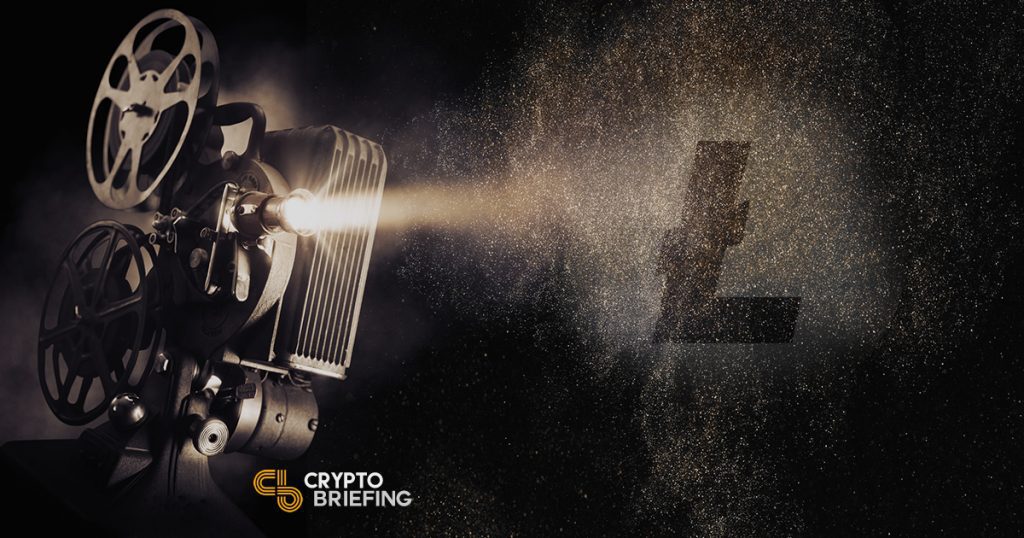 If you think you've been hearing more about Litecoin (LTC) in 2019, it's not your imagination. Litecoin has managed to become one of the most compelling cryptocurrencies so far this year, thanks to a strategy that is more focused on awareness and adoption than price.
Most recently, Litecoin will be making a cameo at a California film festival, taking the No. 6 cryptocurrency based on market cap one step closer to becoming a box-office favorite. This focus on adoption has drummed up excitement within the community and provided a distraction from the flopping price.

Source: CryptoCompare
---
Crypto in Hollywood
The Litecoin Foundation has announced that they will be sponsoring the Mammoth Film Festival, which is scheduled to unfold Feb. 7-11, 2019 in Mammoth Lakes, CA. The festival, which was dubbed "the biggest first-year film festival ever organized," will spotlight stars including Olivia Munn and Jean-Claude Van Damme, the latter of whom stars in crime thriller "We Die Young." It seems fitting as many cryptocurrencies fight for their lives in the bear market.
If filmmakers entering in the competition don't have a Litecoin wallet yet, they might want to think about getting one soon. Part of the prize money will be awarded in LTC. That shouldn't be a problem because according to Litecoin Creator Charlie Lee, LTC is all the rage in Hollywood:
"When we spoke to the festival's founders, they immediately expressed the growing enthusiasm and support for Litecoin we're seeing amongst the filmmaking community."
Litecoin's Hollywood push comes on the heels of Litecoin's UFC debut in December 2018. Lee's bold marketing strategy seems to be paying off, as evidenced by a Google senior developer who has reportedly set his sights on adding Litecoin to the internet giant's dataset analysis platform BigQuery.
Meanwhile, the Litecoin Foundation's net assets, which are mostly comprised of LTC and BTC, fell significantly in 2018 in response to the drop in prices.
---
Nimble Mimblewimble
Litecoin's marketing strategy involves following trends, and its pursuit of privacy features is no different. Lee already suggested that the best way for Litecoin to add Confidential Transactions and make Litecoin a fungible token is to perform a soft fork, and now more details are beginning to emerge.
Lee has also landed on Mimblewimble, the latest word in privacy protocols, to bring similar anonymity to that provided by cryptocurrencies Beam and Grin. The Litecoin team is exploring ideas such as bulletproofs, which are used by the Monero team for privacy and to slash the transaction size by 80%, and extension blocks for scalability.
Litecoin dev team spent hours discussing how to add Confidential Transactions. The way to do a softfork CT is very similar to doing extension blocks and extension blk may be simpler and can do a lot more. We are now also exploring doing bulletproof MimbleWimble w/ extension blks. pic.twitter.com/ePBh8PKNu8

— Charlie Lee (@SatoshiLite) February 3, 2019
By entering the privacy picture later, Litecoin has the opportunity to learn from its peers. For instance, Zcash is now addressing what it describes as a "counterfeiting vulnerability" in the "cryptography underlying some kinds of zero-knowledge proofs," an issue that has since been "successfully remediated." Nonetheless, it has placed a spotlight on privacy coins and counterfeiting vulnerabilities, something that one blockchain researcher suggests is "endemic to these coins."
---
Take Two
While Litecoin continues to make its brand more mainstream-friendly, the developers are feverishly building behind the scenes. One of the next events to look forward to is the release of Litecoin Core 0.17, which is designed to slash transaction fees by 90 percent. Litecoin is pursuing lower transaction fees for when the floodgates open to mainstream adoption.
Meanwhile, we will be waiting, popcorn in hand, for the new Jean-Claude Van Damme flick. Perhaps we'll even spot Lee in a cameo appearance.
---
The author is invested in digital assets, but none mentioned in this article.