Litecoin Foundation Offers More Ways to Earn Passive Income
Earn 10% interest with LTC.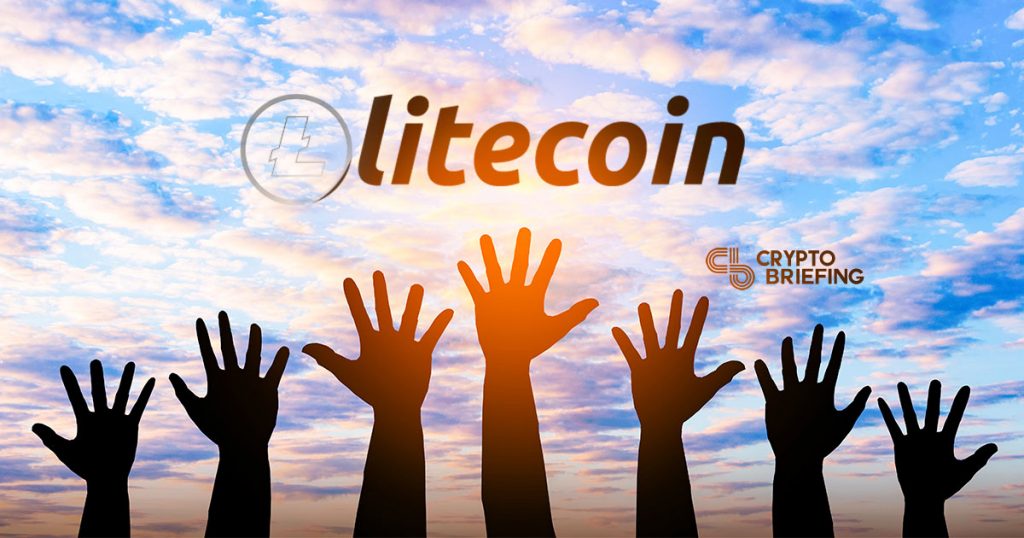 The Litecoin Foundation announced its partnership with California-based lending firm Cred. Litecoin holders can now earn up to 10% when lending LTC on the platform, according to a Feb. 11, 2020 announcement.
Earning 10% Passive Income
Litecoin is the latest addition to Cred's 29-cryptocurrency lending and borrowing product. The news also comes close on the heels of LTC's tie-up with BlockFi, where users can earn up to 3.8% on their holdings.
Interest services are all the rage in crypto at current. With various DeFi projects popping up, enthusiasts are eager to experiment with rates that out-compete traditional banks. The products now on offer also give traders alternative strategies to earn profits in times of low volatility.
For Cred's part, they provide users with a crypto-native time deposit. Interest earned on any of the supported currencies is paid out every three months via the Cred wallet. They also claim that earners enjoy any bullish moves on their holdings within that period. After six months, staked coins are returned.
The platform does not, however, allow earners to return their assets before the six-month maturity date. The company indicates that there might be a forfeiture of interest accrued or "other fees" and "potential penalties" for doing so.
By keeping their funds with Cred, earners sustain the platform's lending product. Unlike many services built on Ethereum, Cred acts as a centralized mediator between these two types of users.
Fulcrum, for instance, offers highly-competitive rates but does so via open smart contracts rather than a closed business. It does not support Litecoin, Bitcoin, or many of the other top ten cryptocurrencies, however.
Founded by former PayPal employees, Cred is fully licensed and insured by Uphold, Ledger, BitGo, and Bittrex Enterprise. BitGo's Custody service is also insured by Lloyd's of London, one of the largest insurers in the world. Cred is not a bank and thus does not need to be insured by FDIC, an independent agency that insures U.S. banks in the case of failures.
The digital assets are covered from any number of traditional or crypto-based risks such as insider theft or damaged private keys.
Naturally, the greatest advantage of the Litecoin Foundation's partnership comes from the popularity of LTC. There are few platforms that support the coin, let alone at such an attractive rate.
Only time will tell though if high-interest rates are enough to overcome trusting centralized intermediaries like Cred and BlockFi. At the time of press, the number six cryptocurrency is trading at $72.19 according to CoinGecko.