Loopring (LRC) Token Progress & Airdrop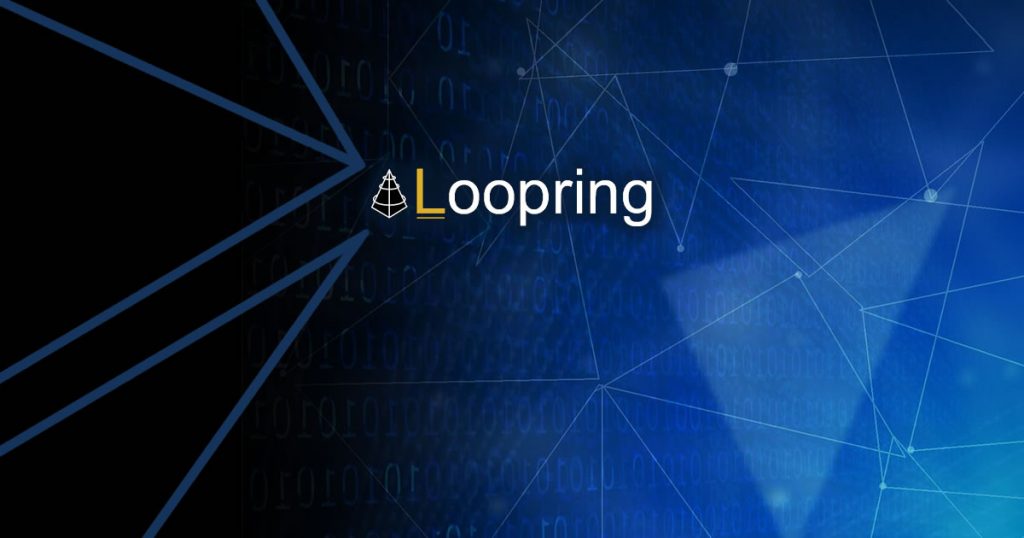 Loopring (LRC) is a project that continues in development and that seems to have an exciting future – once again, an airdrop is fairly imminent so we'd like to keep Crypto Briefing readers up-to-date on how to be eligible for the free coins, and what to look for as the project evolves.
Introduction To Loopring
Despite the intention of cryptocurrencies to be decentralized, the vast majority of them are purchased through centralized exchanges. Users suffer from hazards such as verification, wallet maintenance, exorbitant withdraw fees, hacks, server downtime, no support, etc. Your coins are stuck in "your" wallet on the exchange and held hostage for withdrawal until you pay their withdrawal fee. In reality your exchange-based wallet is just storing credits of each token… in fact, although it's about the cable companies, this South Park sketch could just as easily be about centralized exchanges.
In fact, even while writing I was writing this article, Coincheck just lost ~0.5B USD of NEM coin.
Sure, EtherDelta can provide some relief, but it requires the utmost deliberation and patience to execute transactions correctly. The web interface uses off-chain matching to line up trade partners, then executes those trades on-chain. It's simply a website/app that allows users to interact with the EtherDelta smart contract directly on the ethereum blockchain. The weaknesses of EtherDelta stem from its limitations as an Ethereum DApp and not a full protocol. To its credit, it is a year old now, which is a lifetime in the world of cryptocurrencies.
And this brings us to a potential solution.
Loopring is a protocol (a code) and includes their decentralized exchange (DEX).
At the heart of the Loopring protocol is ring-matching. An on-chain transaction is not necessarily limited to a swap between two parties. If I want to trade ARK for OMG, the ring-matching could find trades for OMG to EOS and EOS to ARK. Each of the three requests can be executed simultaneously as the same order/transaction on the chain. Loopring only requires each blockchain to have smart contract capabilities.
The Loopring website does a great job of summarizing their strengths:
Reduced counterparty risk – funds remain controlled by the owner at all times.
Shared orders – orders can be split across exchanges at different times for optimizes prices.
Ring-matching – orders are not limited to two parties.
Cross-chain – Blockchain-agnostic, functions with all blockchains with smart contract support.
The Loopring relay occurs off-chain as computational requirements of determining and optimizing the path for the trade are heavy. "Ring-miners" are rewarded in Loopring LRC tokens. They determine sets of order pairs, then loop them together.
Loopring is well-connected in the NEO community and China's venture capital scene. Notable backers of the project include the NEO Council and FBG Capital. These are strong driving forces that greatly enhance probability of success.
Loopring Token Progress
Loopring is speeding along their roadmap with the largest milestone being to launch trades in April of 2018. It seems eminently possible that release could drive upward price action. The price at the time of writing has settled for a few days at around $1.15 USD, which is a *significant* increase from September's $0.03 price but some way off the $2.00 peak.
They have a hack/bug bounty to reward anybody $10,000 USD worth of LRC for determining a critical flaw. Bounties can be seen as a sign of a team determined to achieve product quality. They also just hired two additional senior developers.
Daniel Wang, the Founder of Loopring, admits that the first MVP wallet "…works most of the time but sucks in user experience." That level of honesty is refreshing in this space. They are nearing completion of the next version soon.
Loopring is especially active on social media, providing the community with transparent communication. Their website is particularly strong in terms of clearly communicating their product's goals. Please don't interpret that as a mere statement that "the website looks great." They post bi-weekly updates on Medium, and furthermore, their GitHub is quite active with 128 submissions in the past month. The "loopr2" project is underway, which is the second version of their Loopr Ethereum wallet with the integrated Loopring protocol.
The LRC token is an ERC-20 token that will allow the protocol to operate in the Ethereum ecosystem. Each different blockchain technology will require a Loopring token in order to run the protocol to support transactions across chains. The next two blockchains up for compatibility with Loopring are NEO and QTUM, which will be interfaced via the LRN and LRQ tokens, respectively.
Loopring will release these tokens as an airdrop to holders of LRC tokens. Considering NEO is poised for strong growth this year, there could be significant value in the LRN tokens.
Daniel Wang just tweeted that the post detailing instructions for the airdrop is complete and expected to be released after a few days following review.
If you are already a holder of LRC tokens, absolutely do not miss this opportunity.
At this time, to be eligible for the airdrop a user must register an Ethererum wallet address initialized from Loopring, store their tokens there, then bind NEO and QTUM addresses to identify where to receive the new tokens.
Reference Links:
Current Reddit guide to become eligible for LRN & LRQ airdrops
Loopring bi-weekly updates on Medium