Jim Cramer of Mad Money Recommends 5% Portfolio Allocation to Bitcoin
Cramer's advice is one of many recent indicators that Bitcoin has entered a new stage of mainstream acceptance and adoption.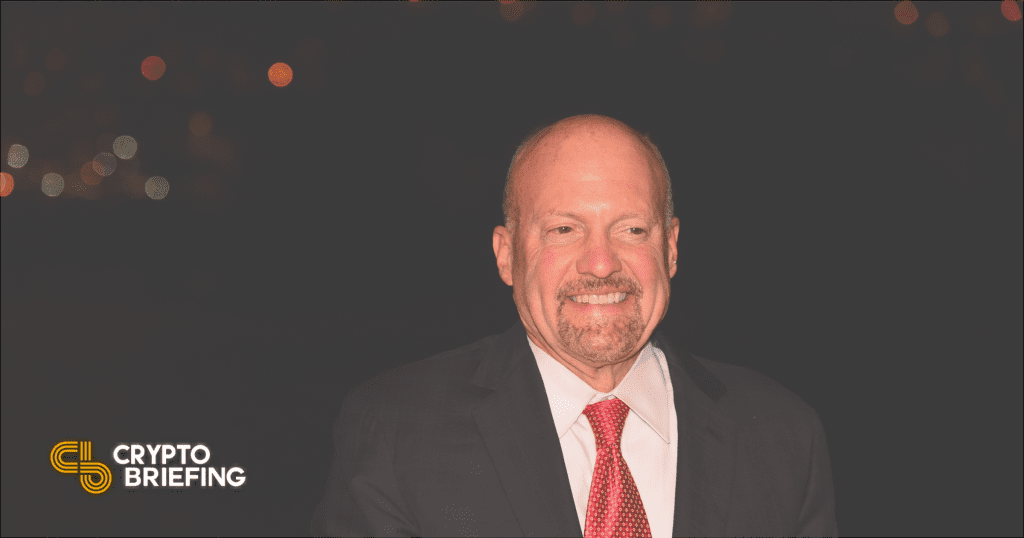 TV personality and former hedge fund manager Jim Cramer recently advocated for Bitcoin on his Mad Money show, watched by millions.
Cramer Cites Bitcoin Allocation
Cramer went on air to say how he would invest his money if he had just won the $731 Powerball jackpot, posted a list of assets to consider to escape cash inflation.
The list included real estate, art, gold, and Bitcoin.
Cramer advised viewers to invest 5% of their portfolio in gold, issuing the same advice regarding Bitcoin. "You know what? Yes, I'm gonna say it — 5% in Bitcoin," he said, adding that BTC is becoming an important store of value.
Cramer's phrasing indicates that he feels BTC may still be a controversial suggestion to some of his viewers.
However, the recommendation is an indicator that Bitcoin is firmly entering the mainstream, with viewers of one of the most widely-watched investment shows in the U.S. now receiving BTC investment advice.
Disclosure: The author held Bitcoin at the time of press.