MakerDAO's DAI Stablecoin Supply Hits $1 Billion for the First Time
The decentralized stablecoin Dai is now the third-largest by market capitalization after Tether and USD Coin.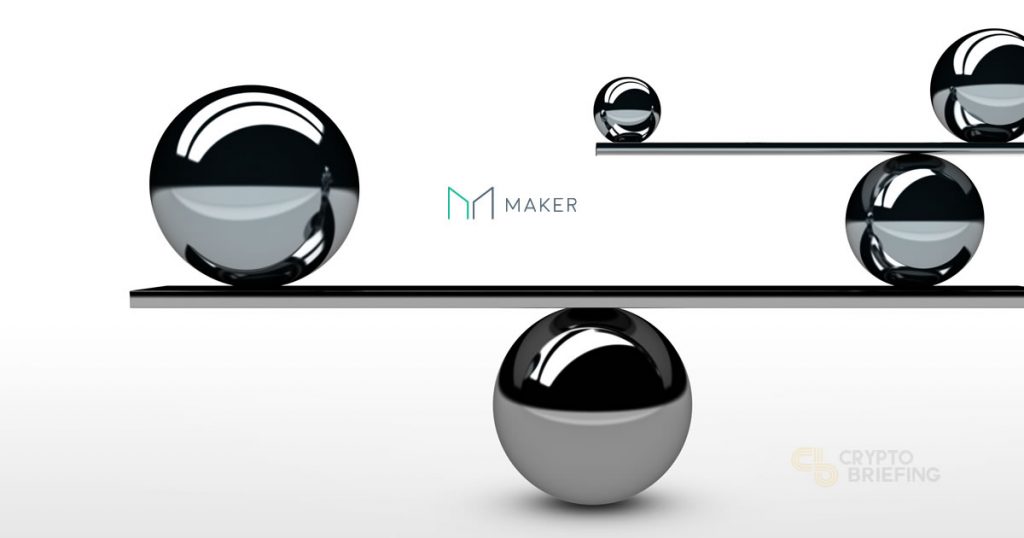 Key Takeaways
Maker users have minted $2 billion worth of the DAI stablecoin.
Growing demand for the coin may be driven by a higher debt ceiling and the transition to multi-collateral Dai.
DAI is now the third largest stablecoin on the market after USDT and USDC.
Users of the decentralized stablecoin protocol Maker have minted $1 billion worth of the DAI stablecoin, according to Rune Christensen, CEO and co-founder of the company:
https://twitter.com/RuneKek/status/1327339693894234112
Unlike many other stablecoins, DAI is not minted by a central company that can decide to issue tokens at will so long as it can claim that it has sufficient reserves. Instead, DAI requires investors to actually stake cryptocurrency in order to issue tokens, meaning that its growth is presumably based on real demand.
"In just under one year since the launch of Multi-Collateral Dai, 1 billion [DAI] have been generated using Maker Vaults," Maker noted on Twitter. Multi-Collateral Dai allowed users to stake a variety of tokens for the first time in November 2019.
Prior to this, in the Single-Collateral Dai era, it was only possible for users to stake Ethereum tokens as collateral. This suggests that the governance decision to support more tokens attracted more users to stake their cryptocurrency with the protocol.
DAI's growth is also partially due to the fact that Maker voted to raise the debt ceiling to $1 billion on Sept. 17. Prior to that, there was approximately $500 million in stablecoin in circulation.
The coin's $2 billion market cap makes it the third-largest stablecoin on the market, behind Tether ($17.6 billion, supported by Bitfinex) and USD Coin ($2.8 billion, supported by a joint venture between Circle and Coinbase).