Market Commentary: BTC And ETH Rise But Experts Say Crypto Industry Still Immature
Crypto shows many signs of immaturity according to experts.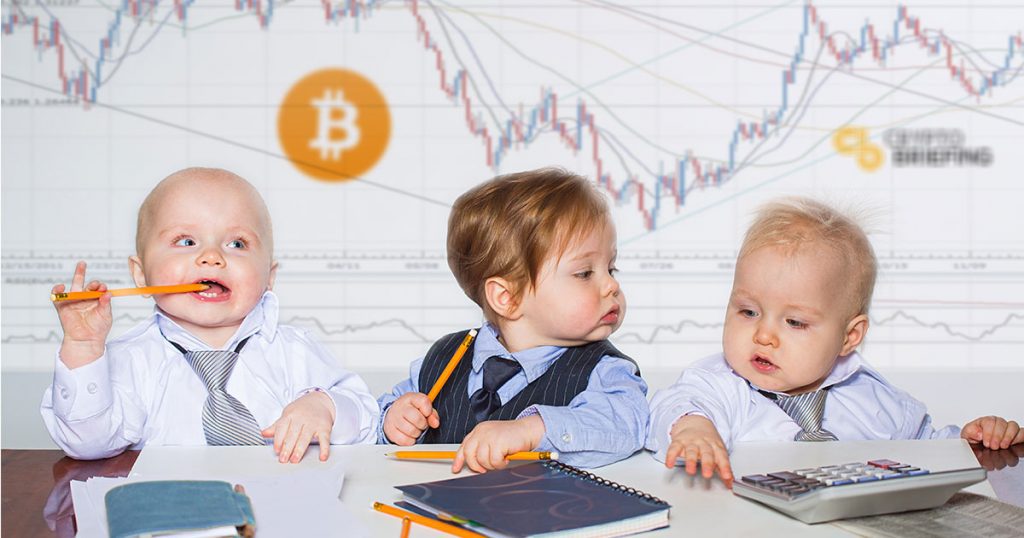 Bitcoin's price has recovered above $10,000 yet again, allaying any fears of a massive sell-off. Cryptocurrencies in general are seeing plenty of green, with Ethereum, BAT and Maker leading the pack through 5-6% gains, while the rest are seeing moderate growth of at 2-3%.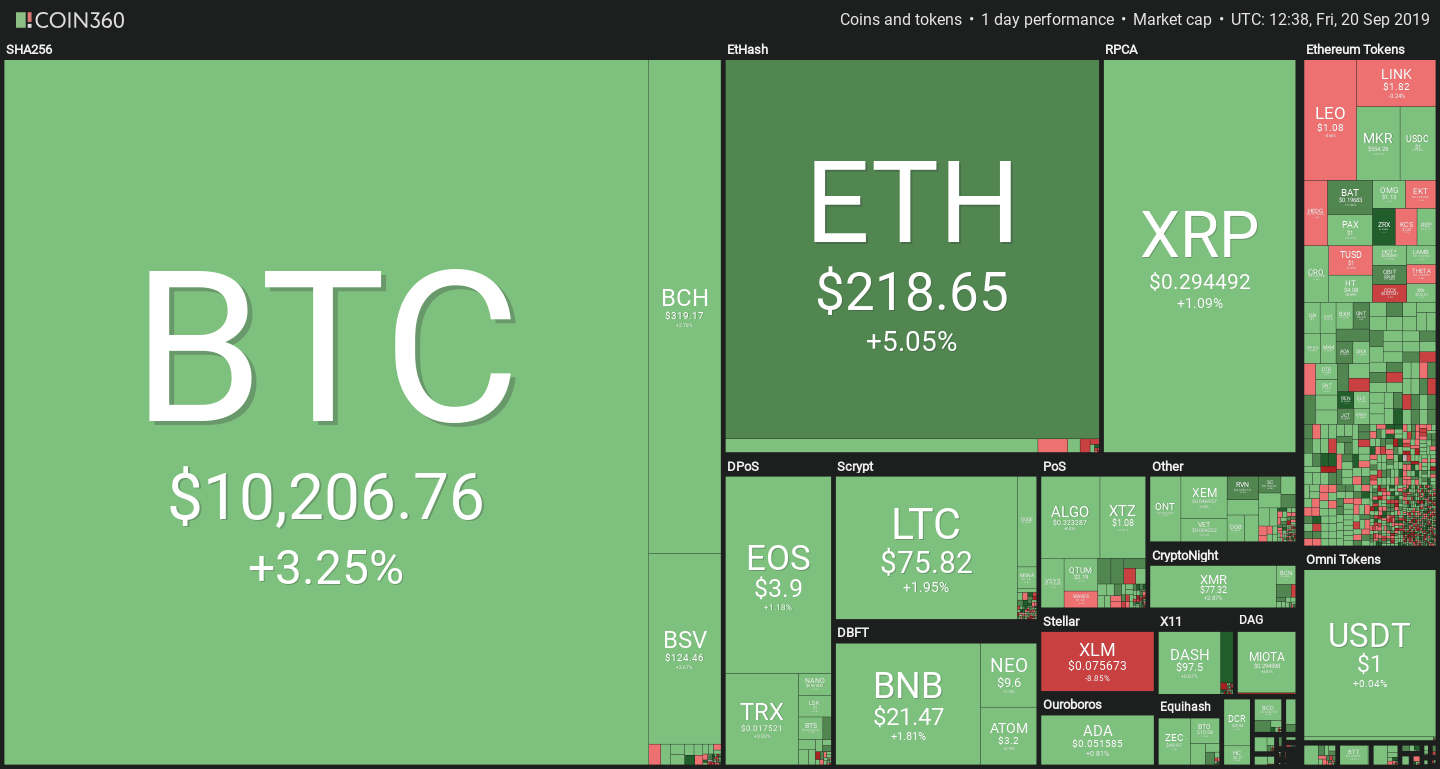 ---
Is Bitcoin mature enough for institutions?
As the Bakkt launch date looms closer, Congress is showing more interest in cryptocurrency. A Financial Services committee meeting was quickly scheduled yesterday for Tuesday, September 24.
According to the memorandum, the committee will discuss with SEC Chairman Jay Clayton and five SEC Commissioners on several topics: SEC's security guidelines for cryptocurrencies, the feasibility of Bitcoin ETFs, and Facebook's Libra. This news seems to highlight the perceived importance of Bakkt's launch, which may have contributed to today's move up.
Yet, some caution that the cryptocurrency space is still too immature for ETFs and widespread institutional adoption. In an interview to BlockTV, Joshua Frank and John Peurifoy, CEOs at theTIE and Floating Point Group, listed several major issues that prevent institutional desks from embracing the new asset class.
The chief reason, according to Frank, is the lack of quality digital asset data. Market data is accurate on prices, but wildly falsified in terms of volume. On-chain data providers exist, but fail to provide actionable insight into price dynamics, he added. Development data from GitHub commits is a superficial and unreliable metric as well.
Speaking of regulation, Peurifoy criticized the legal uncertainty in the U.S., which has led to several exchanges transferring their operations outside the country. Small startups are equally affected, with Peurifoy placing the cost of compliance to Fintech regulations at around $500,000.
"This means that a lot of companies have huge barriers to even get started," he noted. The problem seems unique to the United States, he added: "Most of Europe is starting to create regulatory sandboxes, where these companies can come in and fly within a set of constraints, and actually build a business that is representative of that," he continued, noting that the United States are "a few steps behind." ETFs are still far off, he added, due to significant issues with market manipulation.
Frank then cited examples of rampant manipulation which cast a negative light on the industry, including pay-to-play articles and manipulated volume. He alleged that one of his associates, working for an undisclosed crypto project, receives emails every day from different publications who promise to write a positive article for "two or three grand."
The duo noted several more factors that led them to conclude that the crypto space still has plenty to improve before reaching mass adoption, including excessive arbitrage opportunities.
---
Ethereum continues run based on fundamental metrics
ETH is one of the few currencies that is still significantly up above Wednesday's prices, trading around $220 today.
ConsenSys, one of the leading companies for Ethereum development, published an 'Ethereum by The Numbers' post yesterday. The blog entry takes dozens of statistic figures to draw a picture of the Ethereum network, including 95% gas usage, 17,000 daily active dApp users, and 1243 monthly active developers.
A key metric that wasn't analyzed is the total transaction fee revenue, which is now approximately equal to Bitcoin's, as previously reported by Crypto Briefing.
Despite this, data from theTIE shows that the run may turn out to be short-lived: daily and long-term sentiment indicators remain strongly neutral.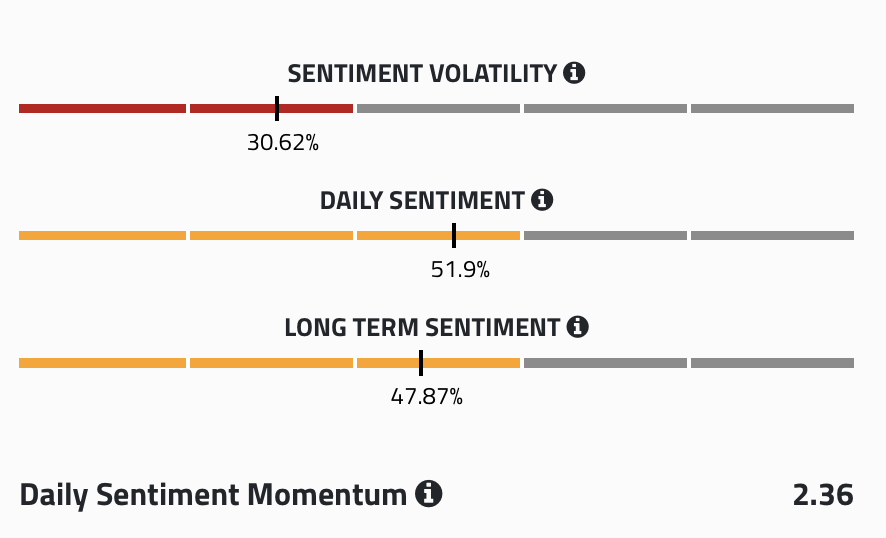 ---
Bitcoin Commentary From Nathan Batchelor
Bitcoin has made an impressive recovery back above the $10,000 level, with the move so far extending towards the $10,380 level. Once again BTC / USD bulls were unable to breach the monthly pivot point, around the $10,420 level, so the cryptocurrency has been pushed slightly lower.
I personally was happy to see Bitcoin recover its losses from Thursday, as I expect the BTC / USD to stage a powerful rally soon. In the immediate term the technicals are still forecasting another pullback towards the $9,800 level.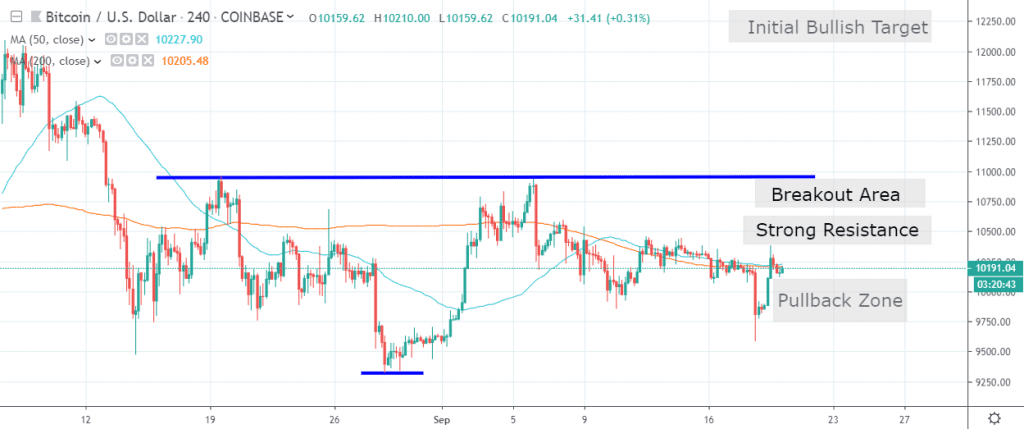 We should expect this minor bearish scenario to play-out if bulls fail to deliver a higher price high during the U.S session. Heading into the weekend the technicals continue to highlight that the majority of trading action is likely to be in the altcoin space.
With the short-term technical analysis forecasting another possible pullback in the BTC / USD pair, it would seem that the upcoming launch of Bakkt's institutional trading platform on September 23rd may not have the bullish impact on the cryptocurrency that some investors and traders were hoping for.
According to short-term technical analysis on the cryptocurrency's overall market dominance, we are still likely to Bitcoin market dominance slip lower before we see a strong bullish move. It is worth keeping a close eye on Bitcoin's overall market dominance for an indication that a bullish reversal is coming.
Other cryptocurrencies are showing gains over Bitcoin in the short-term. We should see more gains coming for the likes of REN / BTC, ETH / BTC and XRP / USD, to name just a few.
With this in mind, the much-awaited bullish breakout in Bitcoin may have to wait just a little while longer before the technicals all come together. I will be sure to keep readers informed when Bitcoin appears ripe to finally break out.
* I believe the BTC/USD pair did form an important technical low on Thursday and next week I am hoping for a bullish breakout above the level $10,700. *
SENTIMENT
Intraday bullish sentiment for Bitcoin has improved since yesterday, to 55.00%, according to the latest data from TheTIE.io. Long-term sentiment for the cryptocurrency is unchanged, at 65.80 % positive.
UPSIDE POTENTIAL
The $10,420 level is still the main technical obstacle which BTC / USD bulls need to break in the short-term. The four-hour time frame is also showing the $10,200 region as technically important, with a confluence of moving averages stacked around this area.
Key resistance above the $10,420 level is located at $10,700. In my opinion, once above $10,700, we are unlikely to see BTC / USD trading below $10,000 for quite some time.
DOWNSIDE POTENTIAL
The $9,800 level is flagged as a likely bearish target today. This is really going to be a do or die scenario for Bitcoin from a short-term technical perspective.
Weakness under the $9,600 level should encourage strong technical selling towards at least the $9,300 level, with the $9,100 level the strongest form of support below.
---
A full version of Nathan Batchelor's Daily Bitcoin Commentary, together with his calls, is available to SIMETRI Research subscribers earlier in the day.