MetaMask Marks 10M Active Users With Metaverse Party
The most popular Ethereum wallet has hit 10 million monthly active users.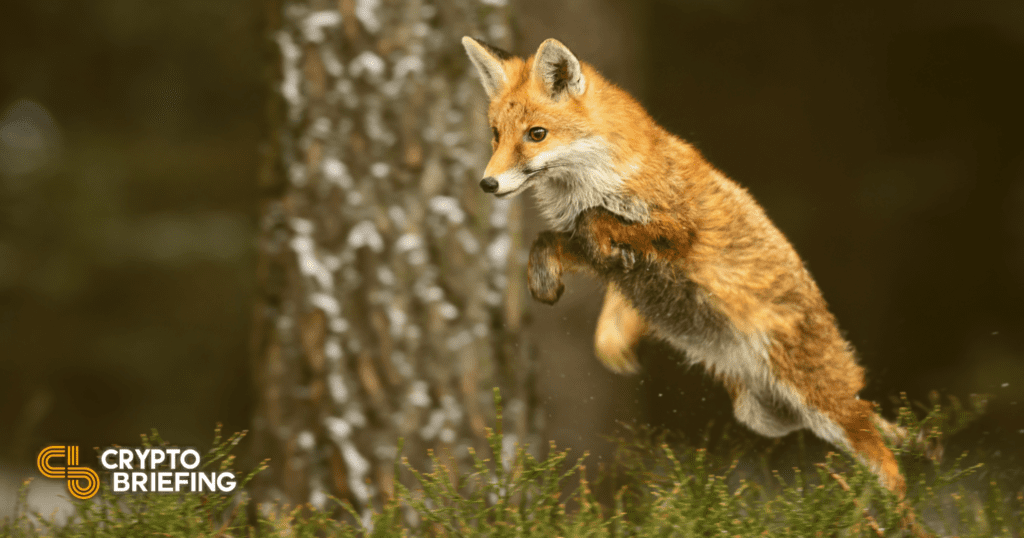 MetaMask will celebrate reaching 10 million monthly active users with a party hosted on the metaverse platform Decentraland.
MetaMask Hits 10 Million Users
The popular Ethereum wallet MetaMask announced it has hit 10 million monthly active users Tuesday, with plans for a blow-out 24-hour party on Decentraland to celebrate.
10M Monthly Active Users!? 🤓🦊🎉

Let's celebrate with a 24h party @decentraland on Sept 2 @ 8pm UTC

Register now: https://t.co/qur8DsFnOn

Get a:
🎉POAP
🎉Great wearable by @dapp_craft
🎉Performance by @melabeeofficial

Can't join? Watch live here: https://t.co/0bXEC3Sl0B pic.twitter.com/JH1bbFp2Qv

— MetaMask 🦊💙 (@MetaMask) August 31, 2021
The party, which starts at 20:00 UTC on Sep. 2, will feature a performance from musician and songwriter Mela Bee. She rose to prominence in the crypto community in May after popular Twitter personality Cobie led his followers to her Twitch live stream, where they donated over $200,000 in ETH and REN.
Attendees will also receive a limited edition POAP to commemorate the party and an exclusive in-game wearable designed by @dapp_craft. Users who wish to attend will need to register beforehand via the Decentraland website.
The MetaMask wallet has experienced rapid growth this summer, fueled by an influx of new users on Ethereum. In April, MetaMask's parent company, ConsenSys, reported that the wallet had hit five million monthly active users, citing DeFi apps and NFTs as reasons behind the wallet's exponential growth.
On the path to 10 million users, the popular play-to-earn game Axie Infinity appears to be largely responsible for MetaMask's growth. The latest ConsenSys report states that the country with the most users is now the Philippines, where Axie Infinity has exploded in popularity. Additionally, the report mentions the launch of token swaps on MetaMask mobile in March as a driving factor for user growth.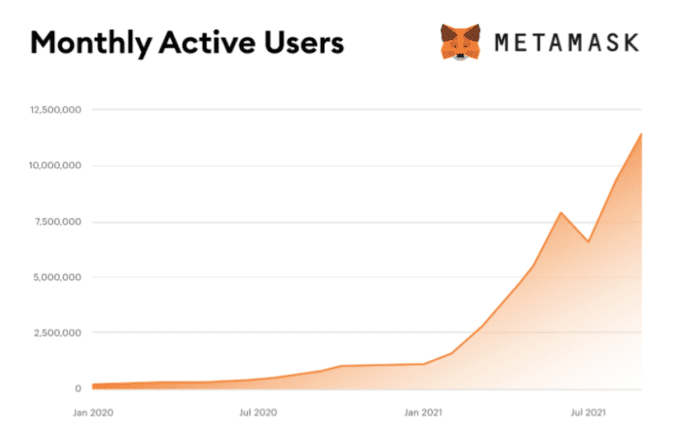 Over the last year, MetaMask has become the leading non-custodial wallet by users globally. Since July 2020, the wallet has seen a 19x growth in its user base, both as a browser extension and a mobile app.
Disclaimer: At the time of writing this feature, the author owned BTC, ETH, and several other cryptocurrencies.