Metaverse Tokens Bounce Back in Christmas Recovery
Decentraland, The Sandbox, and Gala Games are among the Metaverse and GameFi tokens leading the recent market uptick.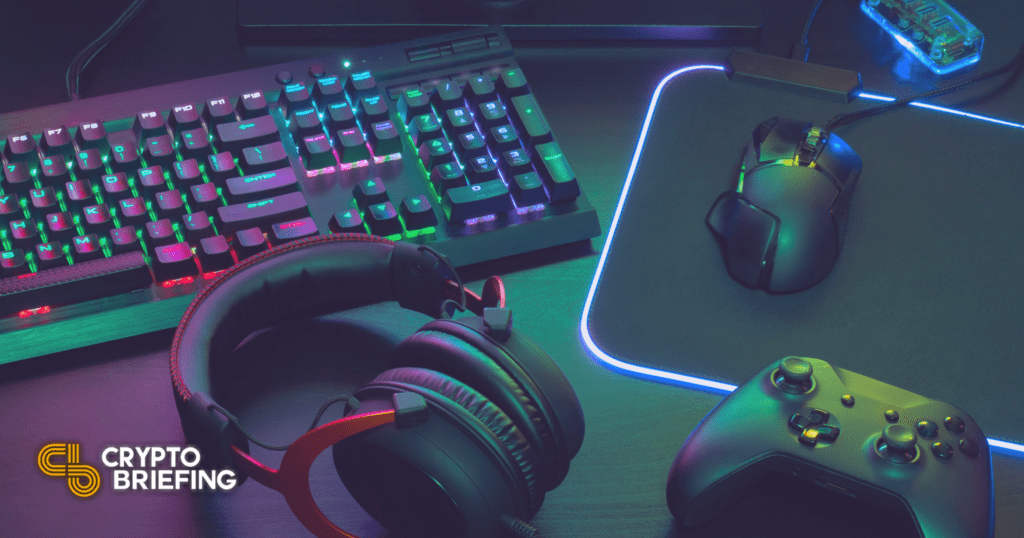 Metaverse and GameFi tokens are currently leading the Christmas market recovery, outpacing the gains made by other top assets.
Metaverse Tokens Regain Momentum
It's looking like a good Christmas for GameFi projects.
Following Bitcoin's recovery above the key $50,000 psychological level, the wider cryptocurrency market has started to bounce back from the recent dip. Metaverse and blockchain gaming projects—sometimes referred to as "GameFi" projects—are currently leading the charge with some of the highest daily increases in the top 100 crypto assets. "GameFi" is a crypto buzz word similar to "DeFi" that refers to gaming and finance. Many Metaverse-related projects like Axie Infinity combine the two fields by adding play-to-earn dynamics to their games. GameFi is widely believed to be one of the most significant emerging trends for crypto and the Metaverse today.
The Sandbox is currently the biggest gainer among Metaverse and GameFi projects. The game's SAND token is currently trading at $6.30, rising 22.9% on the day.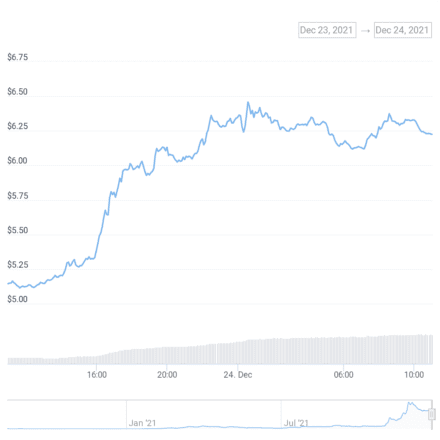 Since Facebook rebranded to Meta, setting off the current Metaverse token bull run, The Sandbox has overtaken the then leading Metaverse project, Decentraland, in terms of market capitalization. The flip may indicate investors see the Sandbox as a better prospect than Decentraland to capture value from the current Metaverse hype. Several companies have recently announced buying land plots in the game, including Adidas and PwC Hong Kong.
While Decentraland hasn't matched The Sandbox's gains, it's also fared well from the recent hype. The virtual world game's MANA token is currently up 15.5% on the day, outperforming many top assets. Decentraland is hosting several events over the festive season for players to participate in, including virtual snowball fights and live music performances.
Smaller GameFi tokens are also looking strong. Gala Games, which recently launched a land sale for its latest game, LEGACY, has posted a 7.8% gain today. The GALA token is one of the biggest gainers of the year, soaring more than 725% to an all-time high of $0.71 in November.
While still trading off their all-time highs achieved in November, The strong price action from Metaverse and GameFi projects shows that investors are still bullish on the sector going into 2022. Whether these projects will be able to deliver on their vision over the next year remains to be seen.
Disclosure: At the time of writing this feature, the author owned ETH and several other cryptocurrencies.