Millennial Investors Want Crypto...To Be Easier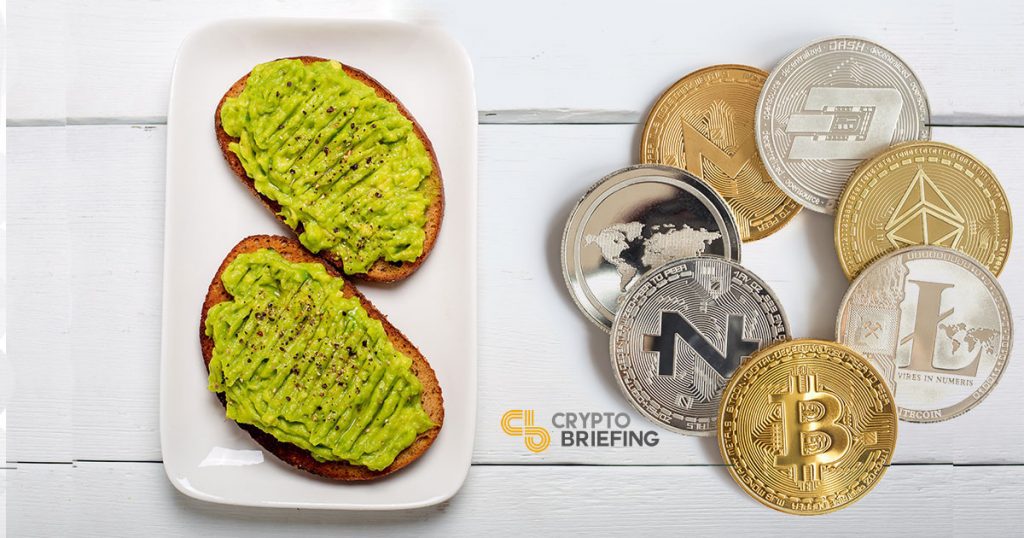 Millennial investors are significantly more interested than older generations in placing value into virtual currencies, according to new survey data. But high barriers to entry mean that actual investment remains weak.
Indeed, there is already a growing body of evidence to suggest cryptocurrencies are the asset class of choice for the Millennial generation, rather than in traditional assets such as stocks or property. Changing attitudes and life-priorities makes crypto a "perfect fit" for those born between the early 1980s and late 1990s.
The data were based on a survey for the credit platform, Self Lender. Out of 1,500 American investors asked, only 2% own cryptocurrency, but around 7.8% said they would invest in cryptocurrencies above all other assets. Unsurprisingly, younger investors were more likely to respond favorably, with more than 10% in the 18-25 age bracket saying crypto was their preferred investment.
For Mati Greenspan, the senior market analyst at eToro, this comes as no surprise. Speaking to Crypto Briefing, he highlighted that every generation had its own "preferred asset class." A digital asset has more appeal for a generation shaped by advances in technology.
"We believe in the wisdom of the crowd and spend a lot of time on social networks," summarized Greenspan. "This advancement in technology is increasingly shaping the way we interact with one another in our daily lives."
---
Still waiting for demand
The biggest takeaway from the Self Lender survey is that demand for cryptocurrencies is outstripping actual ownership. When the survey organizers asked similar questions about traditional assets, they found that demand was lower than ownership.
In the case of real estate, for example, 64% of those surveyed already own property, but only 48.6% actually prefer it above all other asset classes: that's a -25% disparity.
Unless you're looking in Knightsbridge or the Bay Area, real estate is readily available. Buying and selling property is a well-established form of investment and most people, albeit fewer than before, own some at some point in their lives.
But crypto has a much higher barrier of entry. It's conceptually hard to understand, with few precedents to smooth out the learning curve. The lack of available knowledge and amount of jargon involved makes "entering the market an overwhelming experience," according to Vaibhav Kadikar, founder & CEO of the multi-party decentralized derivatives platform, CloseCross.
Crypto has barely been around for ten years, and there's no guarantee that it will survive a second decade. A lack of established practices discourages more investors from participating, and people are looking for "a comfortable entry point," says Nick Cowan, Managing Director and Founder of the Gibraltar Stock Exchange (GSX).
The new data dovetail with a survey by eToro, published last week, which found that 71% of Millennials would invest in cryptocurrencies if offered by a traditional financial institution.
Guy Hirsch, Managing Director of eToro U.S., highlighted that despite a shift in attitudes away from "monolithic institutions," there is still a residual longing for trust in some form or another:
There's a great deal of demand from younger investors for offerings from firms that are more recognizable, aren't perceived to be bad actors and have an infrastructure that can provide personalized and tailored advice."
---
Crypto Millennials Need Trust
Blockchain is supposed to be 'trustless,' but like it or not, trust plays a role.
Armin Schmid, CEO of Swiss Crypto Tokens, believes that Millennials probably value trust more than their forebears did. "As a generation that witnessed the consequences of the 2008 financial crisis, millennials understand the necessity of trust in robust financial institutions," he wrote in an email to Crypto Briefing.
Avocados on toast, fixed-geared bikes, beard oil – all hallmarks of the Millenial generation. Virtual currencies are becoming a preferred asset class as some start to invest their surplus income – just ask JPMorgan. Currently, some demand remains unfulfilled, but as virtual currencies become more accessible and familiar, this may begin to change.
---
The author is invested in digital assets, but none mentioned in this article.