Millennials Rising: It's Darkest Before The Crypto Dawn
Can millennials usher in a new era of crypto-centricity?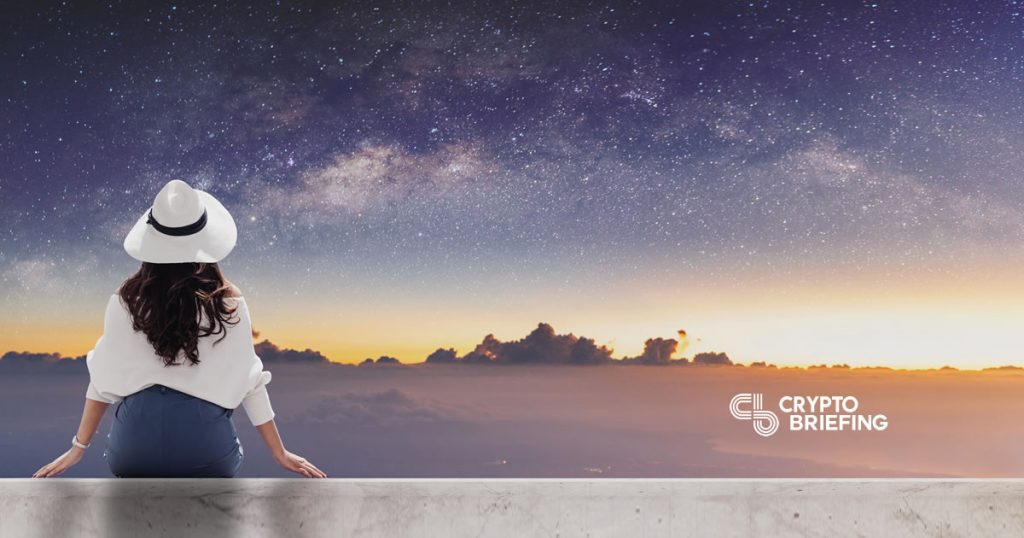 Markets are red. Investors are blue. Crypto is down – and so, maybe, are you.
But Bill Smead, CEO of Smead Capital Management, describes a United States that is soon to be dominated by millennials. Does that mean we're on the brink of a crypto dawn?
Smead told CNBC's Squawk Box that there was a fundamental shift coming in U.S. domestic spending habits as millennials overtake baby boomers as the single largest demographic group in the country.
---
Big-Ticket Items to Take Priority
Smead sees the boomer generation as prioritizing discretionary spending on small-ticket items, having already purchased their homes and cars. But as millennials – those currently aged between 21 and 38 – begin to outnumber the boomer generation, those patterns are set to change.
Swelled by healthy immigration policies, according to the Pew Research Center:
"Millennials are expected to overtake Boomers in population in 2019 as their numbers swell to 73 million and Boomers decline to 72 million. Generation X (ages 36 to 51 in 2016) is projected to pass the Boomers in population by 2028."
– Pew Research Center, Millennials projected to overtake Baby Boomers as America's largest generation
(In 2016 terms, the Pew Research report defined millennials as aged between 20 and 35, Boomers between 52 and 70, with Generation X between 36 and 51.)
Smead reckons the relatively anemic emergence from the global financial crisis in the west can be explained by an older demographic living "off discretionary spending." He describes the U.S. as: "… slow to come out of the financial crisis, and a lot of it has to do with how gun shy and how unwilling to take risk people are. So, so we have got 89 million people in between 21 and 38 years old that are about to start their lives, form households, do incredibly economically impactful things and we don't need anybody from outside the United States to cause that to happen."
– Bill Smead, CEO of Smead Capital Management
---
What the Demographic Shift Could Mean for Crypto
According to a February survey of 1,500 American investors by Self Lender, only two percent own cryptocurrencies, but almost eight percent claimed crypto assets were their preferred investment asset. Significantly, that number exceeded ten percent among the 18 to 25 age group.
Those numbers are probably muted by the real or perceived technical barriers to entry into cryptocurrencies. Those barriers are falling fast as the industry matures. A survey conducted by eToro around a similar time found that 43 percent of online traders in the millennial age group had less faith in the stock market than they had in digital assets.
Even more remarkably, eToro found that 93 percent of millennials would invest more money in crypto assets if they were offered by traditional financial institutions, with half of all investors interested in having crypto in their retirement savings accounts.
Those findings only reinforce the need for crypto companies to lower the information barriers to entry. They also reinforce the loss of trust younger generations have in traditional financial institutions. As Guy Hirsch, Managing Director of eToro U.S. said:
"Younger investors' experience with the stock market has seen a great deal of loss of trust, with the fall of Lehman Brothers because of irresponsible practices followed by the worst recession since the Great Depression… Immutability is native to blockchains and that makes real-time audit to be sensible and cost-effective and that is why Millennials and Gen X perceive crypto exchanges as less likely to be subject to manipulation and less likely to be a place where bad actors get rewarded with taxpayer money. As more investors become educated on the benefits of blockchain we'll continue to see this trend play out."
– Guy Hirsch, Managing Director of eToro U.S.
---
On the Dawn of a New Crypto Era?
Smead is bullish on the American economy, given the shifting demographics: "Just do the math, there's 89 million millennials in a 330 million population of the United States of America. And then the group behind them — this is crazy — is just as big."
Those same trends in demographics could also augur well for crypto, given studies suggesting millennial enthusiasm for digital assets.
Cryptocurrencies have had a decade to establish their legitimacy. Hopefully, it doesn't take another decade for the new dominant demographic to start using them.