Mimblewimble Makes Grin Price Disappear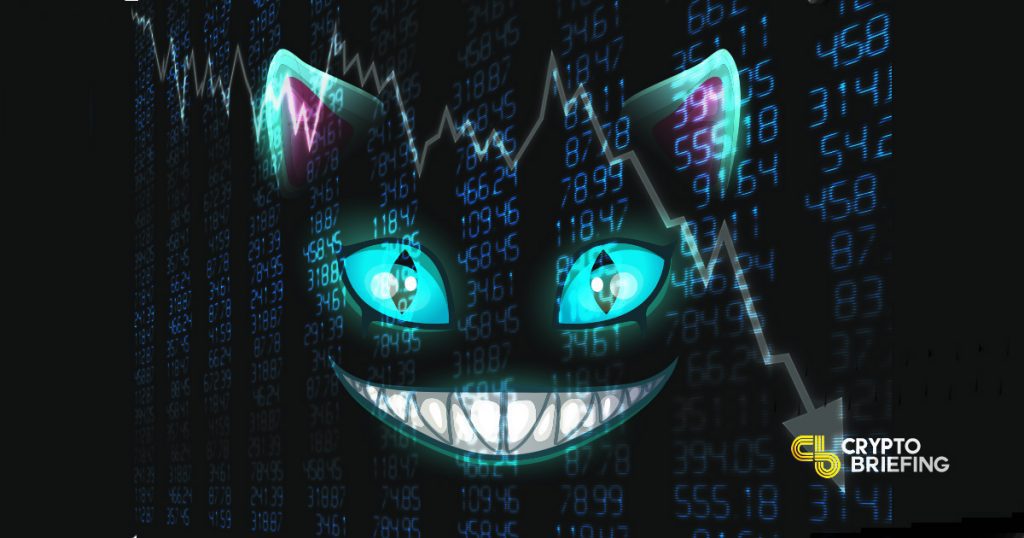 The latest privacy protocol has pulled a disappearing act, at least where price is concerned. Grin, an anonymous cryptocurrency which made its mainnet debut on Jan. 15, shed 97% of its value in the last 24 hours, with the price against bitcoin currently hovering a Ƀ0.00200988, according to CoinGecko. Prices had reached a high of Ƀ0.07292522 when Grin started trading.
Grin uses the trendy Mimblewimble protocol and reached a milestone this week when the first transaction was mined at block height 1449. While Grin never had an ICO (nor does it have a founder's reward), it has caused quite a stir within the crypto community due to its completely decentralized nature.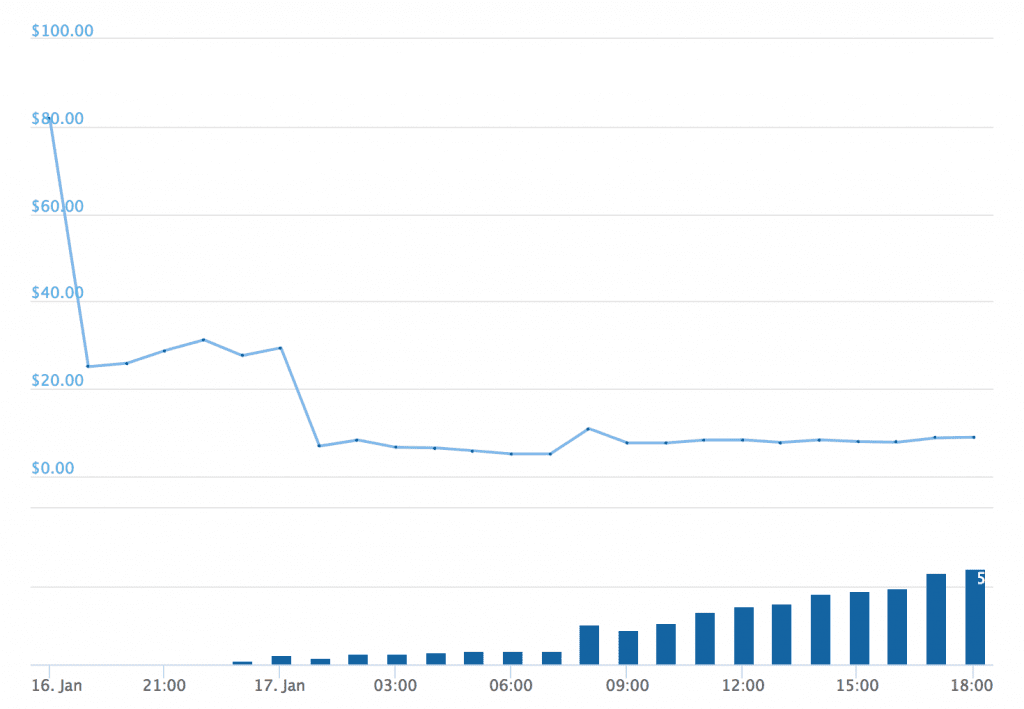 Grin's creators fancy the new coin to be a bit like bitcoin's early years, with a GitHub contributor suggesting "the first four years of bitcoin emission rate are identical to the first four years of Grin." Unlike bitcoin, however, Grin is a privacy coin and its supply is infinite — new coins are being created at a rate of about one per second.
Grin relies on a dual proof-of-work system based on the Cuckoo Cycle algorithm, which can be used by both GPU and ASIC miners. At first, 90% of blocks will be mined via the ASIC-resistant algorithm.
The first block was mined in 1 minute and 35 seconds, and there's little else we know about the details. That is because as a private and lightweight blockchain, Grin bypasses amounts and addresses, which means it requires less storage than other cryptocurrencies. Instead of addresses, two wallets — a sender's and a receiver's — must connect with each other either off-chain. It isn't until after the transaction is complete that it's sent to the blockchain.
According to Grin's website:
To hide where a newly created transaction comes from, it gets relayed privately (a "random walk") among peers before it is publicly announced.
---
Mining Difficulty Is High
The Grin mines are crowded, according to forums dedicated to the coin, and the difficulty level is high. While bitcoin's difficulty level adjusts every couple of weeks, Grin's adjusts every block. Miners are unsure if their pace of creating new coins is normal. The range, according to posts on on public forums is anywhere from 0.57 to 15 coins in a 24-hour period.
Among the mining pools to support Grin so far are BTC.com, Luxor Mining Pool and F2Pool. Miners can't immediately cash in on their bounties, however, at least if they are relying on Windows. According to Luxor Mining Pool, Windows wallet support for Grin has yet to be developed. Fans of the privacy coin might want to buy some more Grin merchandise, the proceeds from which help to keep the lights on for developers.
One of the exchanges where miners can send their Grin coins is BitMesh, which is partnering with a handful of mining pools to support the new privacy coin. ChainRift and Galleon also support Grin. One of the key questions on Reddit forums is whether exchanges require KYC.
---
Monero's Mimblewimble Sidechain
The recent launches of Beam and Grin have thrust the anonymous Mimblewimble protocol into the spotlight. Monero, however, has been building with it for years, having already developed a Mimblewimble sidechain dubbed Tari.
In order to access Mimblewimble's scalability, a user would have to convert XMR into Tari tokens. When greater privacy is needed over scalability, the user then converts back into XMR again, according to Monero Lead Developer Riccardo Spagni:
Monero already *is* implementing a MimbleWimble sidechain, Tari

— fluffy/pony (@fluffypony) January 13, 2019
Grin should fit right in with other cryptocurrencies. The community is already reminding one another to focus on the technology, not just price. That advice could go a long way in the current market environment.
---
The author is invested in digital assets, including bitcoin which is mentioned in this article.