Minecraft Will Get In-Game Cryptocurrency Items with Enjin
Two crypto firms are partnering to offer blockchain-based items to Minecraft players.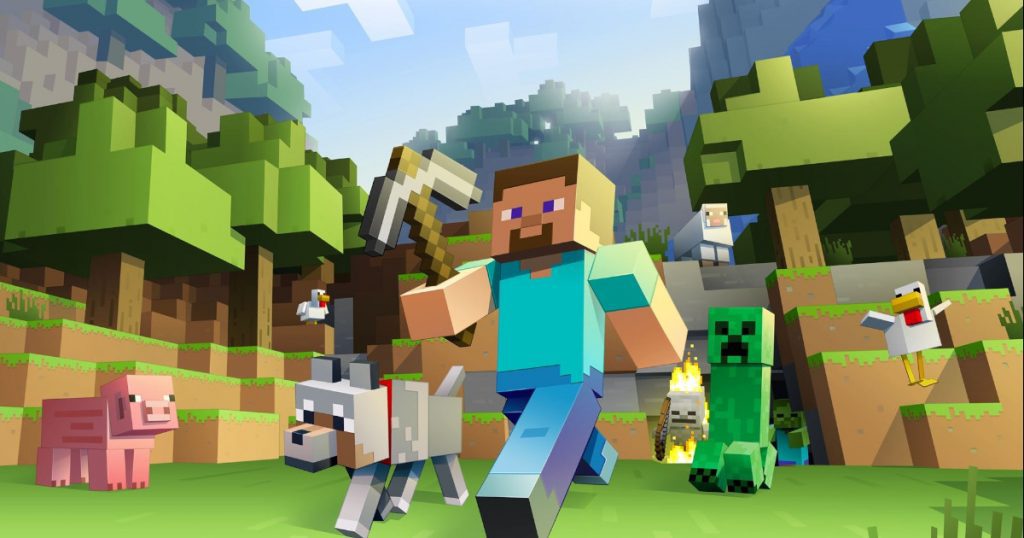 Key Takeaways
Coincheck, a Japanese exchange, will offer support for Minecraft-compatible items based on Ethereum non-fungible tokens
These blockchain-based items will work inside the Minecraft game through Enjin's EnjinCraft plugin
The project is unofficial, but there is considerable overlap between the Minecraft and crypto communities
Minecraft players will be able to use in-game items imported from non-fungible Ethereum tokens. The feature will be rolled out with a third-party plugin from blockchain gaming company Enjin.
In-Game Cryptocurrency Swag
Enjin, a blockchain company that offers in-game items, has partnered with the Japanese crypto exchange Coincheck to support the trading of in-game Minecraft cryptocurrency tokens, Coincheck said in an announcement today.
The tokens in question can be imported into the game via Enjin's EnjinCraft plugin. Each token corresponds to a separate item. For example, the screenshot below shows one user holding the Forgehammer item, which the user imported from a non-fungible token in Enjin's Multiverse series.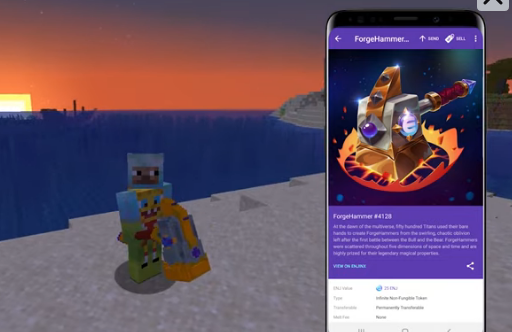 It is not clear whether Coincheck plans to issue its own series of Minecraft-specific tokens, or whether it merely intends to support Enjin's existing line of non-fungible tokens. Neither firm has replied to Crypto Briefing's request for comment. It should also be noted that these tokens can be used in games other than Minecraft. Enjin's Multiverse standard means that several other games also support the company's NFT tokens.
Minecraft and Cryptocurrency
This is not the first time that third parties have attempted to integrate Minecraft and cryptocurrency. Players have created unofficial servers that support Bitcoin payments such as BitQuest, MinecraftCC, PlayMC, and SatoshiQuest. Those servers reward players based on their activity, or reward players for finding items. Third-party developers have also created Minecraft clones such as Cryptovoxels and Craft.cash, which record land ownership on the Ethereum and Bitcoin Cash blockchains, respectively.
Minecraft itself does not have any official support for cryptocurrency, but that lack of support has clearly left room for fans to integrate cryptocurrency in creative ways.