Mirror Wallet Launches Stock Trading App to Rival Wounded Robinhood
Synthetic assets that track top U.S. equities may finally usher in the decentralized dream of global finance.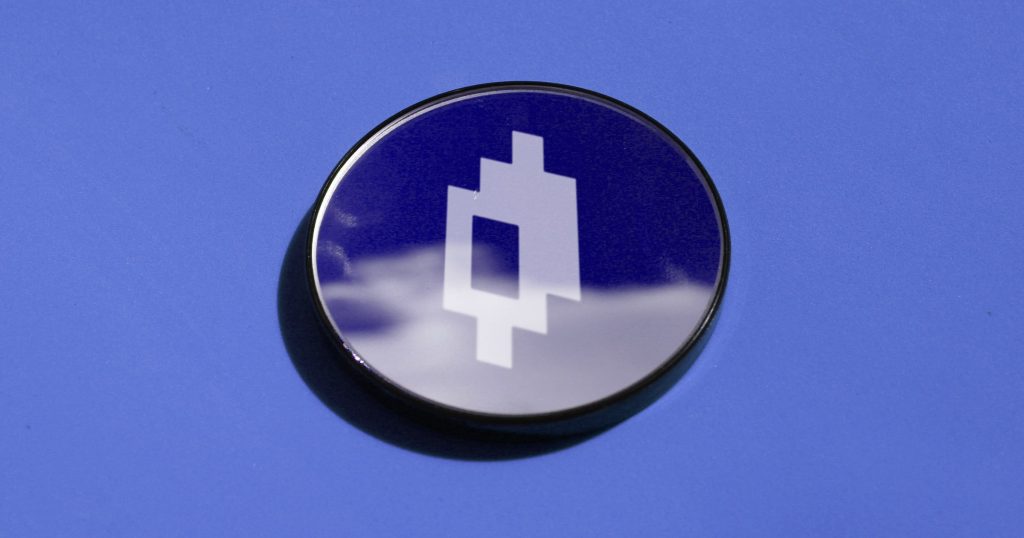 Key Takeaways
Mirror Wallet allows retail investors around the world to access American equity markets.
The wallet is built on top of Mirror Protocol, one of many emerging synthetic asset protocols.
Attracting masses of amateur traders also comes with closer scrutiny from regulators.
Mirror Wallet offers users exposure to 12 of the top American technology stocks. These synthetic assets allow anyone with an internet connection to buy and sell Tesla, Apple, Twitter, and many other stocks as easy as Robinhood.
Unlike Robinhood, however, Mirror is open to anyone in the world with an Internet connection.
Unlocking the World's Robinhood Moment
Though U.S. markets have been the most lucrative and liquid globally, its exposure is limited to an American audience. High net worth individuals can easily navigate this barrier, and foreign investors can earn exposure through several different brokerage firms.
Still, it's a much different story for the rest of the population. Trading American assets can be extremely cumbersome for the retail investor.
Hence, the popularity of easy to use trading apps like Robinhood. The company has enjoyed headline after headline in 2020 as markets dipped and rose from all-time lows to all-time highs within just a few months.
NASDAQ COMPOSITE INDEX HITS RECORD HIGH

— *Walter Bloomberg (@DeItaone) December 16, 2020
The app attracted so many users that it has even crashed on several occasions, costing amateur traders real money. Burned traders are now turning to legal venues to recoup their losses.
Robinhood users can also trade a handful of cryptocurrencies too. Unfortunately, this is only possible for U.S. residents.
Though there are several decentralized and centralized candidates, crypto has yet to launch an alternative that offers both crypto and equity trading on par with Robinhood.
Combining the ease-of-use, diversity of assets, all from a permissionless mobile app, is, for many, the final bastion of a truly global decentralized financial system.
The bounty for solving this pain point is massive, too.
Robinhood has enjoyed staggering growth despite its limitations to a single country.
The promise of Bitcoin and the rise of cryptocurrencies have been precisely this. As long as users have access to an internet connection, they will have access to liquid financial markets.
The Rise and Rise of Synthetic Assets
Trading Bitcoin is one thing, but trading massive brand named stocks like Google, Apple, and Tesla is still the pinnacle financial experience for many.
"The potential for synthetic assets is extremely high," Kyle Samani, co-founder and managing partner of Multicoin Capital, told Crypto Briefing in an interview. "It's not possible to invest in Google, for instance, if you live in India."
Already, firms like Bittrex, FTX Exchange, and decentralized protocols like Synthetix are tapping into this market. Instead of offering access to digital assets, each project now lets traders invest in synthetic versions that track the underlying stock price.
Unlike derivatives contracts, synthetic assets can change who and what is traded on global markets.
"There's a pretty high probability that synthetic assets overtake traditional markets," said Samani. "Permissionless venues will open American markets to a 7 billion global population."
The latest entrant to this niche is Mirror Protocol. Built on Terra, a South Korean crypto project that uses the Tendermint blockchain, Mirror offers synthetic exposure to top stocks. It is decentralized, permissionless, and like crypto, open 24/7.
Now, the project is offering traders a simple app to close the loop finally. Chee Lee, the managing director behind ATQ Capital, the team maintaining the Mirror Wallet, shared:
"With an elegant and intuitive user interface, Mirror Wallet's trading experience is comparative with Robinhood. Just as Robinhood made stock trading accessible to millions of Americans, we anticipate Mirror Wallet could make US equities accessible to the millions of users worldwide who haven't previously been able to participate in the US stock market."
The app offers traders exposure to a dozen synthetic versions of Google, Netflix, Twitter, Apple, Amazon, Alibaba, and Microsoft.
Instead of fiat currency, these stocks can be purchased using Terra's native stablecoin pegged to the U.S. dollar, TerraUSD. Later, the team will introduce both Bitcoin and Tether for purchases. Participants in Mirror Protocol can also vote to add additional assets to the wallet by staking MIR tokens.
Mirror Protocol is airdropping up to $100,000 in TerraUSD to traders' wallets proportional to the volume traded to kickstart downloads. Active users will enjoy a larger slice of the prize pool.
Decentralized, Global Markets
The race is officially on to create the best on-ramp to synthetic Tesla stocks.
Decentralized protocols are, however, at a minor advantage over their centralized counterparts.
Securities laws in the United States have yet to catch up to the Wild West of crypto, and navigating the synthetic asset space has proven fatal for some firms. In July 2020, the SEC charged Abra failing to register with the Commission despite offering security-based transactions to retail investors. Questions around Bittrex's recent entrance have sparked similar discussions.
Even Robinhood itself has fallen under regulatory scrutiny time and again. In the latest, the firm has agreed to pay the SEC $65 million for misleading customers and for failing "to disclose the firm's receipt of payments from trading firms for routing customer orders."
It remains to be seen how and when regulators will crackdown on the emergent DeFi space.
It's already clear, however, that the technology's potential is outpacing 1960s-era financial systems.
Disclosure: At the time of press, the author holds BTC, ETH, and WBTC.