Modulus Exchange Tech Helps you HODL faster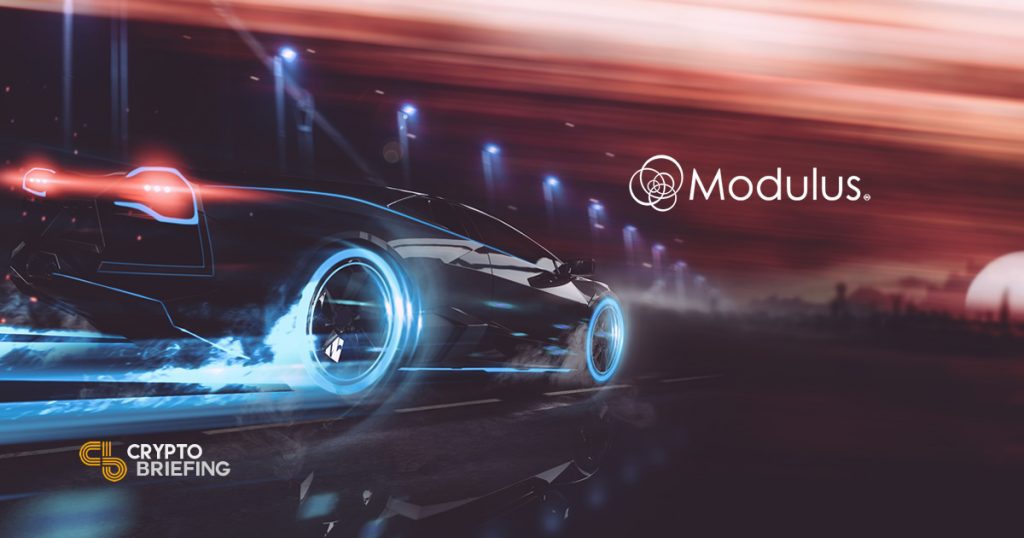 We've all been there: you're sitting at your computer, logged into Coinbase Pro and carefully watching the prices. You've timed the market, and carefully trained your reflexes to buy the dip and then BAM! Missed.
In the time it took you to confirm the confirm the trade, bots bought the dip, the price jumped, and you missed a perfect entry point.
However, those missed dips and botted markets might become a thing of the past, thanks to a new exchange engine that could make Binance look like a bucket shop. Modulus, a twenty-year old developer of financial technology, has announced a new high-frequency trading solution, allowing exchanges to scale up to ten million transactions per second.
By comparison, Bitfinex can handle about a million transactions per second, and Binance only a little more—1.4 million.
With latency as low as 40 nanoseconds, your portfolio can now moon and crash 1.5 billion times in a single minute. Even the NASDAQ, with 400 microsecond latency, is 100 times slower .
"Accomplishing this was not easy," said CEO Richard Gardner. "This required two decades of trial and error, but I believe we have finally set a new world record for exchange matching performance – not only for cryptocurrency exchanges, but also for equities, derivatives, and other exchanges as well."
The system, powered by Google's Go language, was announced via press release and in a statement on Modulus Global's website. "Our white-label exchange solution for cryptocurrencies, equities, FX, and derivatives trading allows you to operate your exchange entirely on your terms," the company says. "For a one-time license fee, we'll install our solution on your AWS or Azure servers, or on your own hardware, provide training to get you started, and hand the controls over to you."
A Youtube video produced by the company goes into greater detail about the Modulus system's features, including the ability to close off your exchange to specific jurisdictions and detect VPN or Tor users.
Modulus is a fairly fresh face in the crypto-world, but it's already a well-established name in the world of trading tech. Its clients to date include Goldman Sachs, Merrill Lynch, JP Morgan Chase, Bank of America, Barclays, NASA, Siemens, Shell, Yahoo!, Microsoft, Cornell University, and the University of Chicago.
But don't expect to run any pump-and-dumps on the new system, which, organizers say, uses machine learning to recognize and reject manipulative trades. "One of the major problems facing cryptocurrencies is the perception that they are used for illicit activities," Garner said in a statement. "Our new offering eliminates the possibility of money laundering and market manipulation using machine learning and other technologies."
The author is invested in various cryptocurrencies and tokens.