Morgan Stanley to Offer Bitcoin to Their Richest Investors
Morgan Stanley plans to offer its richest customers the option to invest in Bitcoin in high-risk funds.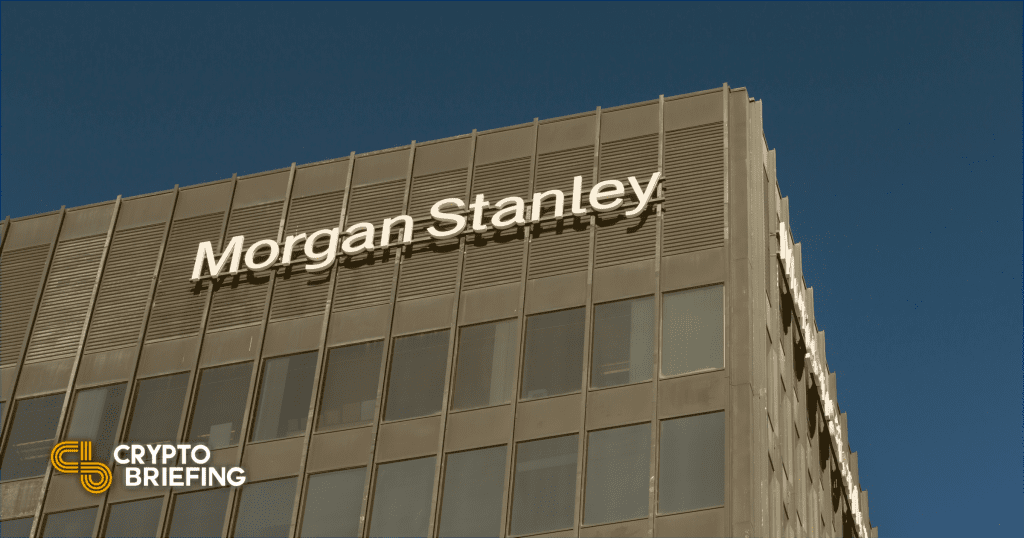 After staying safely on the sidelines of the crypto bull-run, Morgan Stanley has decided it was now time to invest in Bitcoin.
Morgan Stanley Finally Makes a Move
With the help of Galaxy Digital and NYDIG, Morgan Stanley will now offer a selection of their clients' exposure to Bitcoin through three funds. According to a CNBC report, these funds will be reserved for clients with a high-risk tolerance and at least $2 million held by the New York firm.
Speculation on an eventual entrance of one of the wealthiest asset managers in the world in the crypto space had been running wild in the last few months.
Crypto Briefing wrote in February that Counterpoint Global, the investment arm of Morgan Stanley, was considering investing in Bitcoin. The firm also invested $500 million in MicroStrategy stock, exposing itself to the digital asset via Microstrategy's massive Bitcoin allocation.
Bloomberg has reported that the top six banks in the U.S. had not yet offered crypto-related products to their clients.
Disclaimer: The author held BTC at the time of writing.