Morgan Stanley Investment Arm May Make Bitcoin Bet
Morgan Stanley could become the latest financial institution to bet on Bitcoin in the ongoing bull run.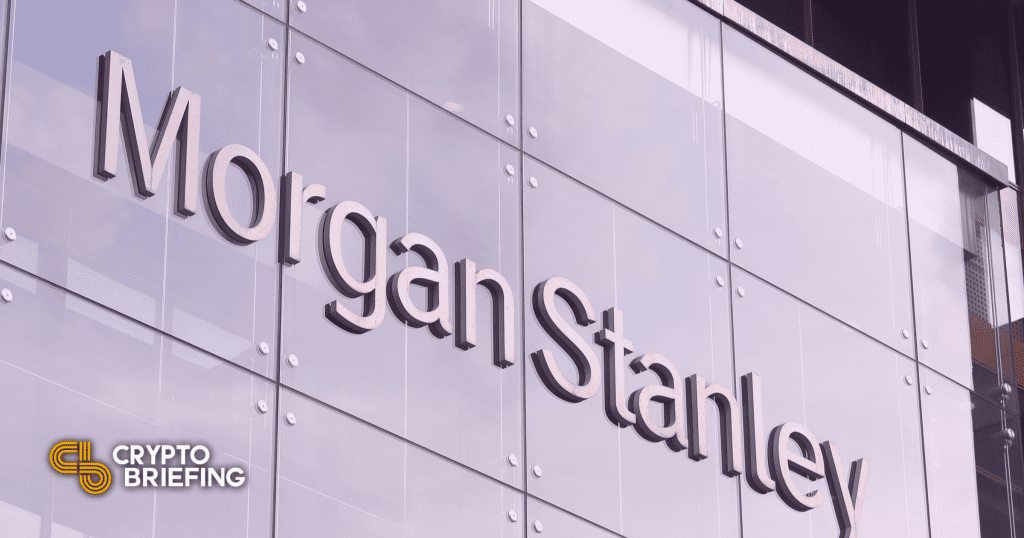 Counterpoint Global, the $150 billion wing of Morgan Stanley Investment Management (MSIM), is reportedly looking into making a Bitcoin investment.
Morgan Stanley Eyeing Bitcoin
Morgan Stanley could be moving into the cryptoassets space. According to a Bloomberg report published today, the investment bank's Counterpoint Global arm is considering investing in Bitcoin.
The past few months have seen huge leaps forward in corporate and institutional adoption of Bitcoin and other cryptocurrencies.
MicroStrategy's $1 billion investment in Bitcoin opened the floodgates for many other high-profile adoption incidents, including a $1.5 billion investment from Tesla and Bitcoin integration by $2 trillion investment giant BNY Mellon.
Morgan Stanley has been edging closer to the booming crypto markets, investing $500 million in MicroStrategy after the business intelligence firm converted its entire cash balance to Bitcoin. MicroStrategy founder Michael Saylor turned his attention to Bitcoin in 2020, and helped kickstart a surge of institutional investment into the asset.
The investment bank boasts $750 billion in assets under management, and remains one of the more recognizable names on Wall Street. An investment into Bitcoin would be another bullish signal for analysts seeking confirmation of strong fundamentals underlying Bitcoin.
Disclosure: The author held Bitcoin at the time of writing.