Morgan Stanley Owns Over One Million Grayscale Bitcoin Shares
Multinational investment bank Morgan Stanley has quietly been increasing its exposure to Bitcoin.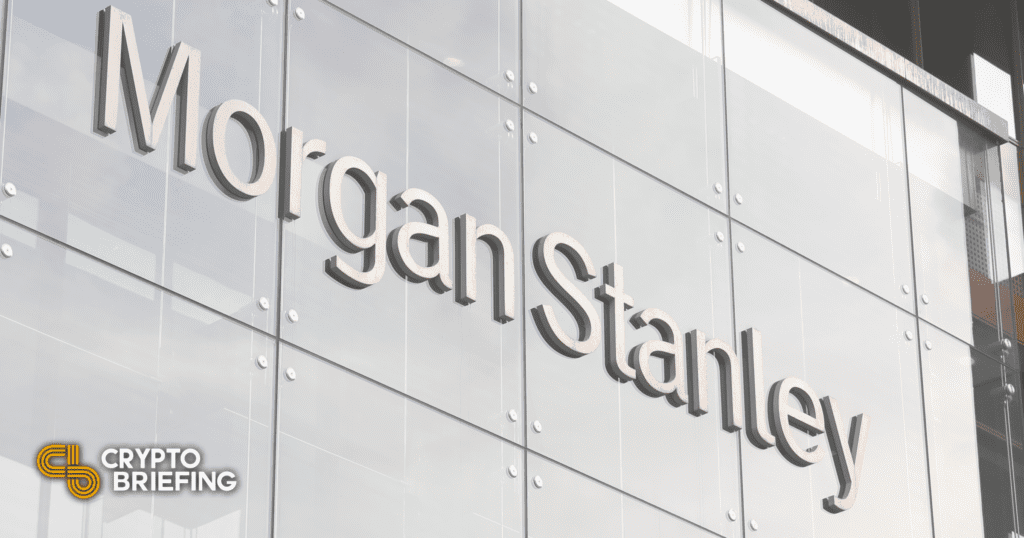 Key Takeaways
Morgan Stanley has purchased more than one million Grayscale Bitcoin Trust shares, according to an SEC filing.
The bank holds indirect exposure to Bitcoin across more than 30 portfolios.
The latest update marks a significant uptick in the bank's Bitcoin exposure from June.
Morgan Stanley analysts think Bitcoin has "a long way to go."
Morgan Stanley Keeps Increasing Bitcoin Exposure
According to a Wednesday SEC filing, the world's third-largest wealth manager, Morgan Stanley, has increased its indirect Bitcoin exposure by purchasing more than one million Grayscale Bitcoin Trust shares, currently worth around $40 million.
First to break the news on Twitter was popular financial analyst MacroScope, who correctly predicted the banking giant would increase its exposure to Bitcoin back in June.
In SEC filings, Morgan Stanley has just reported owning a large amount of Grayscale Bitcoin across multiple portfolios.

The largest of these appears to be 928,051 shares held by Morgan's Insight Fund.

These are major disclosures.

Link to all filings:https://t.co/Vi4iiBa5J5 pic.twitter.com/FZfU8qS0TX

— MacroScope (@MacroScope17) August 25, 2021
Commenting on how they were able to anticipate the move, they said:
"I watch these filings for a living… But if you're serious about BTC, you should get familiar with them too. There will be some massive profit opportunities in this space in [the] coming months and years, and some of them will be related to institutional regulatory disclosures (specific filings and broader trends)."
The SEC filings reveal that Morgan Stanley owns significant amounts of Grayscale Bitcoin Trust shares across over 30 portfolios. The biggest is the Morgan Stanley Insight Fund, with 928,051 Grayscale Bitcoin shares worth approximately $36 million. That said, the bank also holds considerable amounts of Grayscale Bitcoin (GBTC) in its Institutional Fund, Institutional Trust, and Variable Insurance Fund.
The Grayscale adoption news isn't Morgan Stanley's first foray into crypto. Back in January, the firm invested $500 million in Microstrategy—the largest corporate holder of Bitcoin—likely in an effort to gain more indirect exposure to the asset. In June, the bank disclosed its purchase of 28,289 GBTC worth $1.3 million through its Europe Opportunity Fund, a relatively small investment compared with today's filings.
An extensive report published by Morgan Stanley in April gives an interesting insight into the bank's thought process with regard to investing in cryptocurrency. Comparing Bitcoin to gold, the firm's analysts said:
"Bears might say that Bitcoin has already risen higher than the 1970s' gold bull market and "the end of the bubble is nigh." On the other hand, there are reasons to think the bull market could last at least as long as gold's 1970s run. While Bitcoin has made large strides this year, relatively few financial institutions have holdings. So there is a long way to go there."
Judging by the above remark and its recent crypto investments—including its interest in acquiring South Korean crypto exchange Bithumb—it appears that Morgan Stanley is bullish on crypto and will likely only continue to seek further exposure to the markets.