Morgan Stanley Bidding for South Korean Crypto Exchange Bithumb
Reportedly, Morgan Stanley is set to acquire Bithumb for a valuation of $2 billion.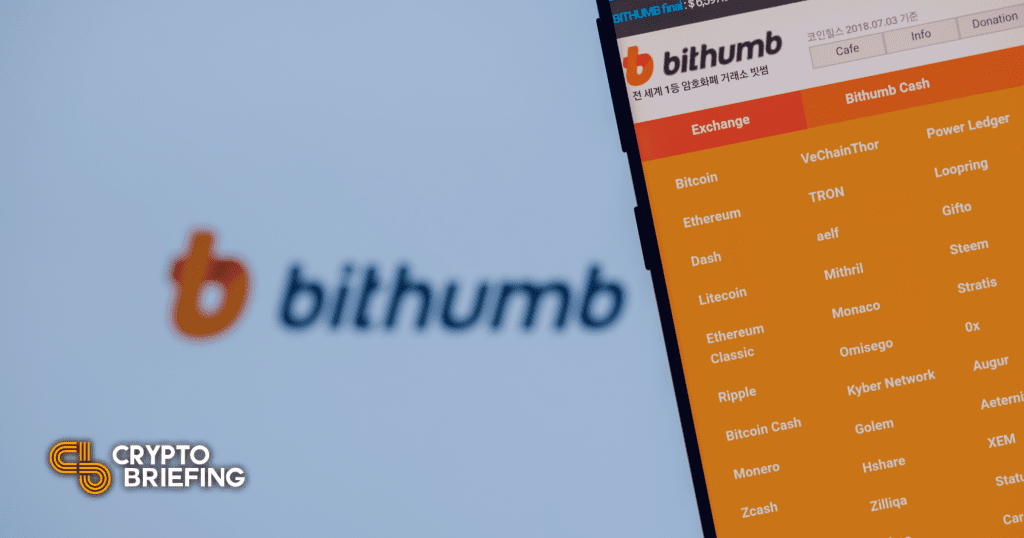 Key Takeaways
Bithumb went on sale last year after facing legal troubles.
The negotiation with gaming company Nexon failed due to contract terms and rising valuation of the crypto exchange.
Reportedly, Morgan Stanley has bid $2 billion to acquire the exchange.
Morgan Stanley and NYSE's parent company Intercontinental Exchange (ICE) were revealed as interested parties in acquiring South Korea's largest crypto exchange Bithumb.
Morgan Stanley Takes Over Bithumb Negotiations
According to a South Korean media report, the negotiation for Bithumb's ownership has been delayed since last year due to Bitcoin's volatility and parties disagreeing on certain terms.
In November last year, South Korean gaming giant Nexon had almost closed the deal with Bithumb for a valuation of $450-$600 million. The crypto market has transformed significantly since then—with Bitcoin rising nearly 300%. The expected value of the crypto business has now risen to $2 billion.
Coinbase's listing announcement has created a strong impact on the valuation of exchanges all over the world. The expected market capitalization of the U.S.-based exchange is between $50 billion to $100 billion.
Nexon's deal also failed due to a clause in the agreement that held Bithumb liable for all losses, hacks, and decreases in the exchange's profitability.
Reportedly, renewed interest to acquire the exchange has grown after Nexon's no-deal.
Morgan Stanley is among eight global companies currently bidding for Bithumb. The firm is using a South Korean proxy company called Bident to close the deal.
Morgan Stanley participated in Bident's acquisition, an entertainment company, for $265-$425 million. Bident currently owns one-third of the stake in Bithumb.
The investment bank also launched an investment product recently, allowing wealthy investors to hold Bitcoin.
Disclosure: The author held Bitcoin at the time of press.