Multi-Trillion Dollar Stimulus Hopes Boost Bitcoin, Stocks
Markets jump on expectations of Biden's announcement of $1.5 trillion stimulus plan this evening.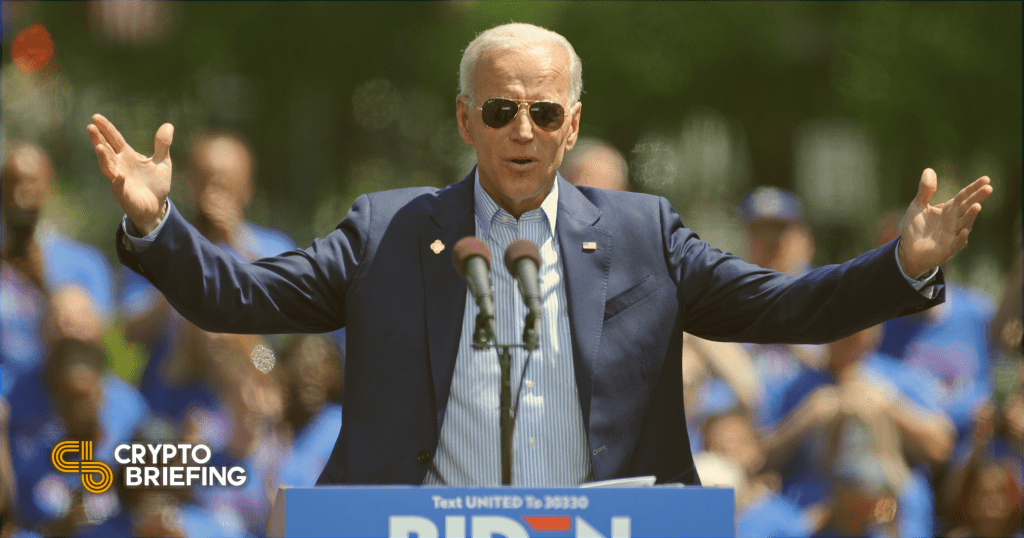 Key Takeaways
Bitcoin and stocks jumped this morning ahead of President-elect Biden's generous stimulus plans.
The President-elect is scheduled to begin his term from Jan. 20.
Bitcoin and stock markets jumped in anticipation of President-elect Joe Biden's plans for a COVID-19 stimulus package amid rising employment claims.
Democratic Government Add More Stimulus
The S&P 500 index gained 0.3%, trading at par with its all-time high value of $3,826.7.
Bitcoin also pushed towards $40,000 yet again, favoring strong demand and Biden's stimulus news acting as a robust catalyst.
The cryptocurrency is trading at $39,500 at press time.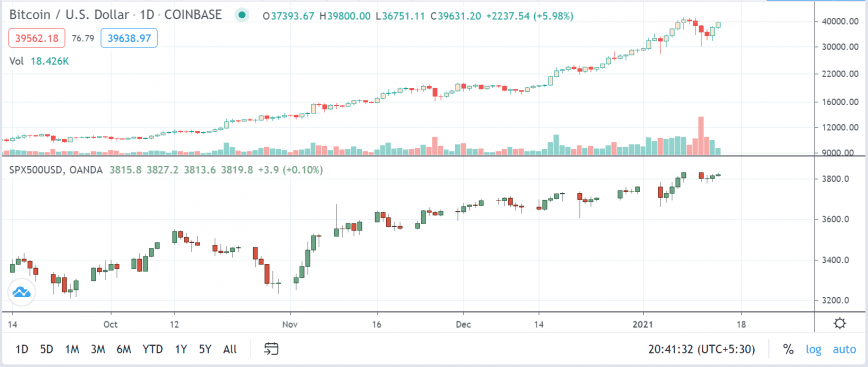 Stimulus packages and business grants from the government would add the necessary dry powder to inflate risk-on assets like stocks and Bitcoin.
Despite the trillions of dollars printed last year, the U.S.'s jobless claims paint a grim picture of the American economy. Thursday's report from the U.S. Department of Labor saw a 181,000 jump in claims since last week. This week's tally is 965,000, marking the highest number of claims in the last four months.
President-elect Joe Biden aims to deliver on his promises of a generous economic package, reportedly planning to send out $1,400 payments in unemployment benefits.
In December, the latest stimulus package ratified by Trump was for $900 billion, which promised $600 per individual in personal checks.
Biden is expected to reveal the package's details, which he said last week would be in the "trillions of dollars."
News reports suggest that the amount is roughly between $1.5 to $2 trillion. Regardless of the sum, like Trump's package, fresh greenbacks will likely move directly into investments like Bitcoin and stocks amid inflation worries.
Biden's term will begin from Jan. 20, at which point he plans to fast-track the stimulus package along with a commitment to increase the availability of coronavirus vaccines.
Biden expected to announce $2 trillion stimulus plan at 7:15 pm EST. pic.twitter.com/qZLmWqY16L

— Mati Greenspan (@MatiGreenspan) January 14, 2021
Biden is expected to announce his plans at 7:15 PM EST from Wilmington, Delaware. The details of the plans will be updated following the announcement this evening. The speech will have a direct impact on the price of Bitcoin and the broader stock market.
Disclosure: This author held Bitcoin at the time of publication.