NANO Launches Crypto Treasure Hunt in Londonn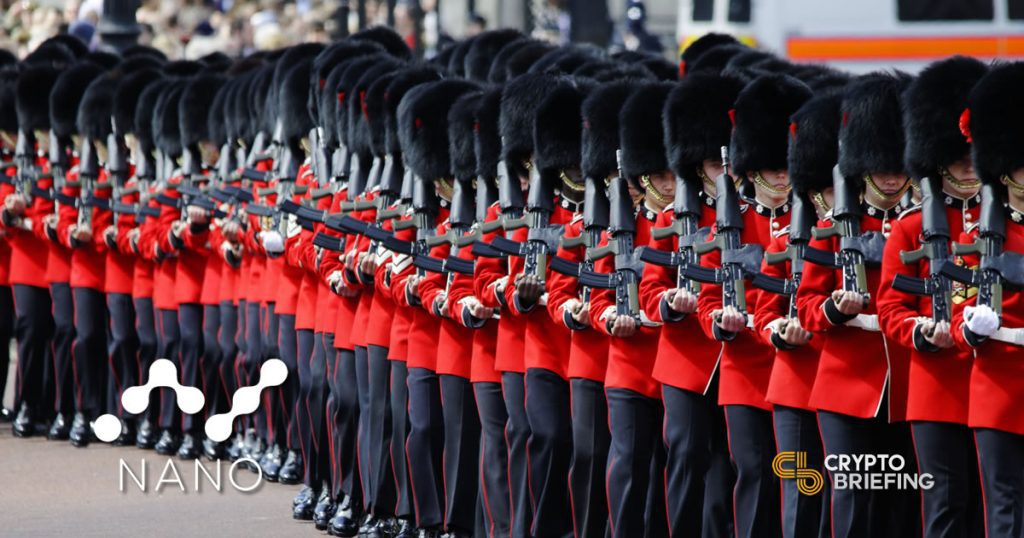 NANO has launched a £5,000 cryptocurrency treasure hunt in London and you may take part. In fact, if the markets keep going this way, you may HAVE to take part.
#RealCryptoHunt might be a PR stunt, but it's a cute one.
LBX and @NANO are delighted to offer the world's first NANO/GBP pair!

To celebrate this partnership we have launched a London treasure hunt – with the chance to win a Ledger Nano containing £5,000 of NANO! #RealCryptoHunt $Nano $NANOGBP

Read more here; https://t.co/pLRV2iWKP7 pic.twitter.com/P4DsuNOFvZ

— LBX | The London Block Exchange (@LBXSocial) August 7, 2018
The treasure hunt is a celebration of NANO's listing on the London Block Exchange and is made up of a series of five cryptic riddles. The clues take the participants on a tour of London and the first two clues are already there.
Enter the dragon, 10 corners his lair where 18th Century stories are told of traders and drinking, of silver and gold, the riches of NANO are what you'll find there.
Head East from the beast that bears different form, to the nine of its siblings in circular track. This journey will take you from cold towards warm, an indelible scripture.
There are three more clues to come and you'll have to solve them all to have a chance of cracking the password that can be found at the final location.
The first clue clearly refers to the dragon in the tale of St George, and almost certainly the financial district of London. The second clue refers to the circle line, but it might take a cryptologist to figure out the clues that will undoubtedly get more complex.
How To Enter #RealCrytoHunt
If you can crack the code, then you can claim the prize. All you need to do is:
Write down the password onto a piece of paper.

Below the password, write: "NANO/GBP only at LBX.com"

Take a selfie with the paper.

Tweet your finished image to @LBXSocial and use the hashtag #RealCryptoHunt
NANO released mobile compatible wallets in June, but that and the London Block Exchange has been the only good news recently. This was a coin that was hailed as a potential star, but it has endured a painful slump this year.
The Bitgrail Saga left NANO scrambling to set up legal aid for affected investors in April, while legal firm Silver Miller Law began a class action lawsuit on behalf of investors. That was due to alleged federal securities violations, as well as recommending the troubled Bitgrail exchange to investors, which left them vulnerable. They demanded a hard-fork on the NANO coin that would give them their money back.
Then the Android wallet was found to have a major security flaw. Together with a tough trading environment across the board, this sent NANO's value into freefall.
NANO Still Has Potential
The currency does have real utility, though, and addresses a number of issues with other coins. In terms of transaction utility, it's way ahead of the likes of bitcoin and there's a lot to like about NANO. It's the fastest coin on Binance in terms of transaction speed. It's significantly faster than Stellar Lumens (XLP) and Ripple (which is not XRP), but this alone won't be enough to change its fortunes.
A treasure hunt won't do that either. But the London Block Exchange listing and a strong PR campaign could potentially light a fire under NANO and turn this flagging coin around.
The author is not currently invested in any digital asset mentioned here.