What's up with Nano, Anyway?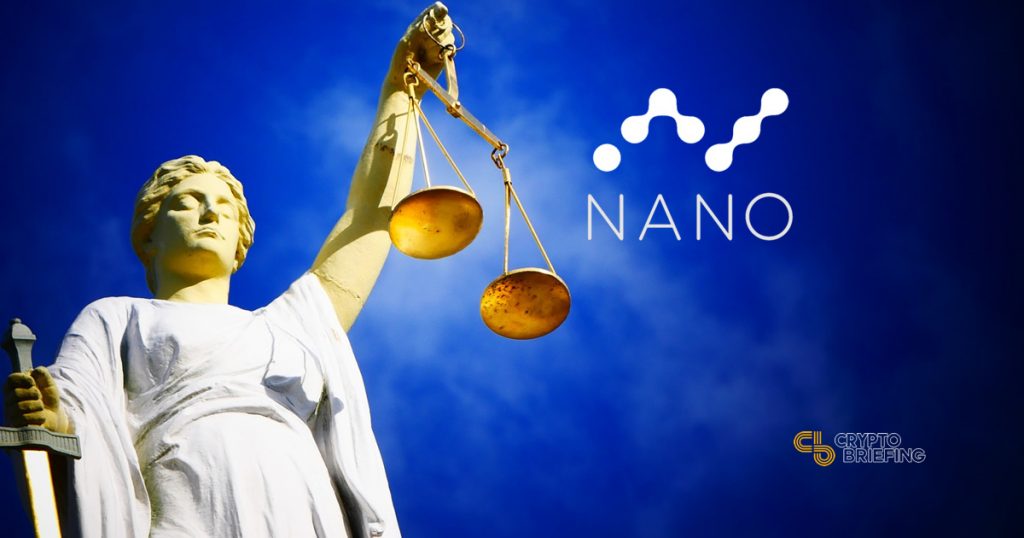 In the latest twist in the unfortunate BitGrail Saga, Nano has been sued – an event that seems to have coincided with the announcement that they are setting up a legal fund to help victims of the hack.
Back in late 2017, Nano was heavily shilled on Reddit as a certain moonshot, but has suffered a series of setbacks on its mission. It is a bitter irony that as they now offer legal aid to the hack victims, they themselves are being sued.
The law firm press release stated:
Silver Miller has commenced a new class action lawsuit on behalf of investors in NANO f/k/a RaiBlocks (XRB), alleging that NANO and key members of its core team violated federal securities laws and that, in their push to introduce XRB to a wide market of investors, recklessly directed investors to open accounts and place their assets with a little known, and severely troubled, Italian cryptocurrency exchange called BitGrail..
Rarely has a coin gone from hero to zero as fast as when news emerged of the BitGrail hack. The wave of optimism carrying the coin quickly turned to acrimony as holders were left nursing their losses.
It is this bitterness that led to the lawsuit against Francesco Firano, the founder of Bitgrail. But the hordes now seem to have turned on the Nano developers, demanding a court-ordered hard fork of Nano that would restore their stolen funds.
Court-ordered Hard Fork?
The proposed hard fork would split the blockchain into two paths – letting users receive a new version of Nano equal to the amount of the old version. By doing this, victims of the BitGrail hack would have their funds restored, but doing so could affect the existing NANO – potentially devaluing it.
The idea of a hard fork to restore lost funds is not new, and was initially proposed by Francesco Firano himself. However, using a lawsuit to demand a hard fork in order to restore lost funds is unprecedented.
Both Parties Assert Innocence
As the lawsuit is launched, Nano has asserted its innocence and set up a legal fund to enable people to pursue their legal interests in connection with the hack. They hope to raise a total of $2 million to ensure that all victims will receive proper legal support and have a chance to recover their assets.
Bitgrail continue to deny responsibility, and the ill-favoured exchange issued another statement in response to Nano's fund announcement:
With regards to the statement issued by the Nano Team in April 9th 2018, we are sorry to point out once again that BitGrail is being accused without any concrete evidence. We reserve the right to take legal action (civil and criminal) in order to preserve our rights and for damages caused by those defamatory actions.
The firm chosen for the case, Silver Miller Law, is the same high-profile firm used against both Bitconnect and Coinbase, and the lawsuit is creating more negativity around Nano – which once reached the top 20 in coins by market cap, but is now languishing at 27. Since hitting highs of $34 in early January, it has plummeted to below $5.
If you are a victim of the hack, then you can become a party to the complaint.