Nano Pays Off: What's Driving Price Up?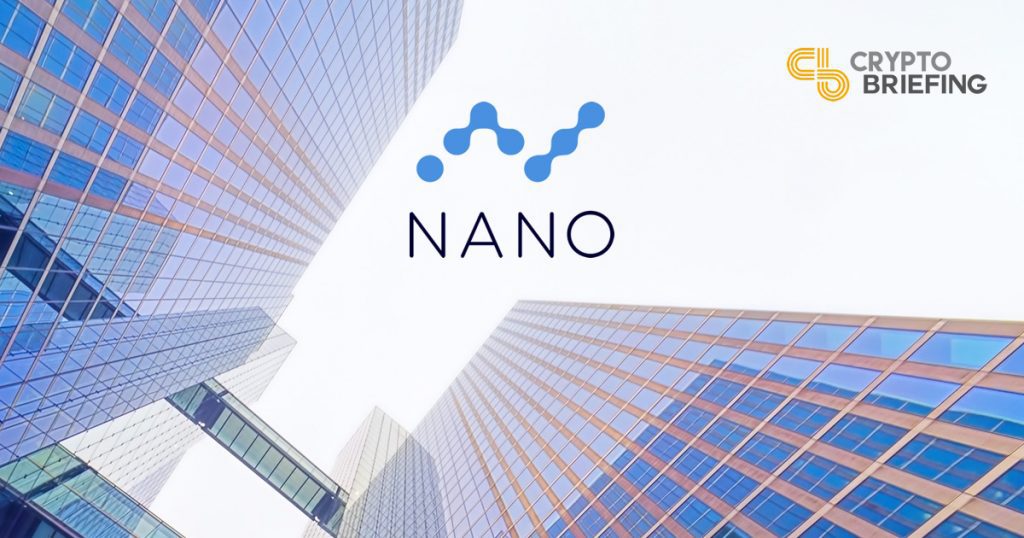 Within the past week, Nano (NANO) has seen an increased flurry of interest from both investors and crypto leaders alike. In a recent Reddit thread, Litecoin's founder Charlie Lee, made his interest known to the Nano community. He had a number of technical questions that were promptly answered here by Nano Currency's founder and development lead, Colin LeMahieu.
The main gist on the technical side was around improvement around performance and scaling their technical capabilities to withstand spam attacks.
Nano's goal is to drastically reduce the expenses for the validation process. They've figured that if validation cost is low, vendors and other service providers are going to be more receptive to running their validation nodes. This in turn will lead to lower operating costs because of lower processing fees.
Investor Sentiment On the Uptrend
According to CoinMarketCap, Nano's total value has moved from $1.2 bn last week with an increase of 63% to its current state at $1.9bn. It's been hovering around $14 with 95% of trading volume taking place on Binance.
This all comes a few weeks after the Bitgrail debacle. BitGrail, an Italian based exchange and one of the first exchanges to offer Nano (known as RaiBlocks at the time), claimed to have been hacked and lost $195 million or 17 million Nano tokens. These claims were met with skepticism in the community and subsequent talks between Bitgrail and the Nano Core team ended with the exchange company acknowledging its insolvency.
Now the focus moving forward for the Nano team is developing their instant & free payments and expanding their reach within secure exchanges.
Nano Discussed At Coinbase Meeting?
A recent meeting between Colin LeMahieu and Zack Shapiro (Core Product Team) with Coinbase's seed investor Garry Tan also gave rise to some speculation:
Just witnessed the first $Nano transfer to Android mobile wallet with the Nano Core team @ZackShapiro @ColinLeMahieu – in a time of crazy crypto money grabs in crypto this is a very ideologically pure team focused on enabling instant free payments pic.twitter.com/H3ayY0AZJQ

— Garry Tan (@garrytan) February 21, 2018

While rumors are rife of a potential Coinbase listing and such rumors have been met with shrugs from many, this meeting does bode well for the company. In a recent interview from Business Insider with Dan Romero, VP and general manager at Coinbase, he spoke a little bit about the potential for adding new assets.
Many customers on Coinbase are interested in access to potential new currencies. But the company's main focus is to evaluate any new assets added to the platform and make sure that they have no security vulnerabilities.
No word on what the Coinbase meeting entailed yet, but all of this positive sentiment seems to have been fueling Nano's recovery and run within the last week.