BSC Popular With Crypto Whales: Nansen Report
Ethereum's high transaction costs are driving users to seek opportunities elsewhere.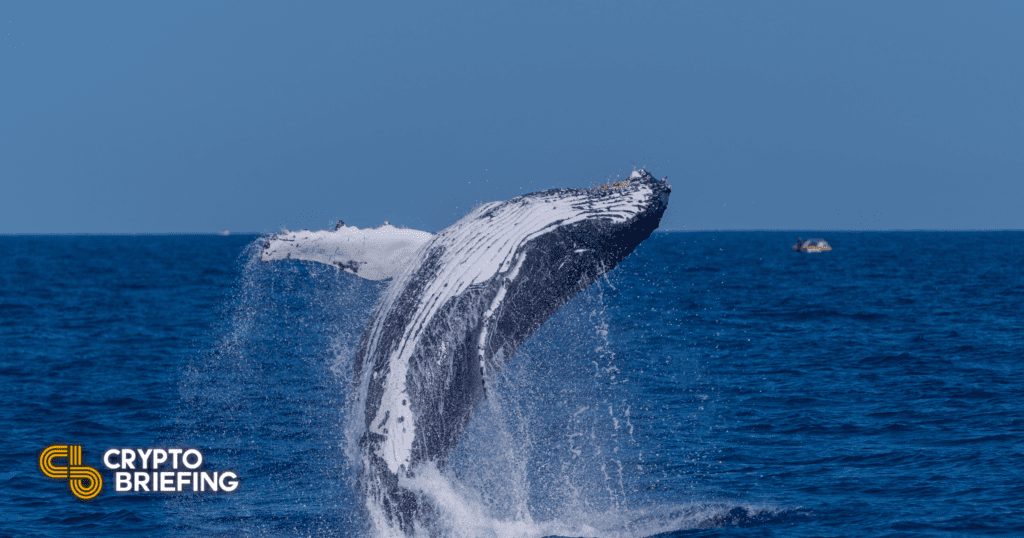 Key Takeaways
The latest Nansen report shows that Binance Smart Chain processed ten times more transactions than Ethereum at its peak.
In April, the Binance Smart Chain DEX PancakeSwap processed more transactions than the entire Ethereum network.
According to the report, a significant number of sophisticated investors are using both Ethereum and Binance Smart Chain.
According to a report by on-chain analytics firm Nansen, Binance Smart Chain processed ten times more transactions than Ethereum at its peak.
Cheap Transactions Attract Whales
Binance Smart Chain has attracted more than just the retail market, according to a new Nansen report.
Ethereum's exorbitant gas fees have been pricing out retail investors with smaller wallets, making them search for investment opportunities on other chains. Binance Smart Chain is one of Ethereum's top competitors, offering fast transaction times and cheaper fees. According to the Nansen report, Binance Smart Chain was processing roughly ten times more transactions than Ethereum in May and August of this year.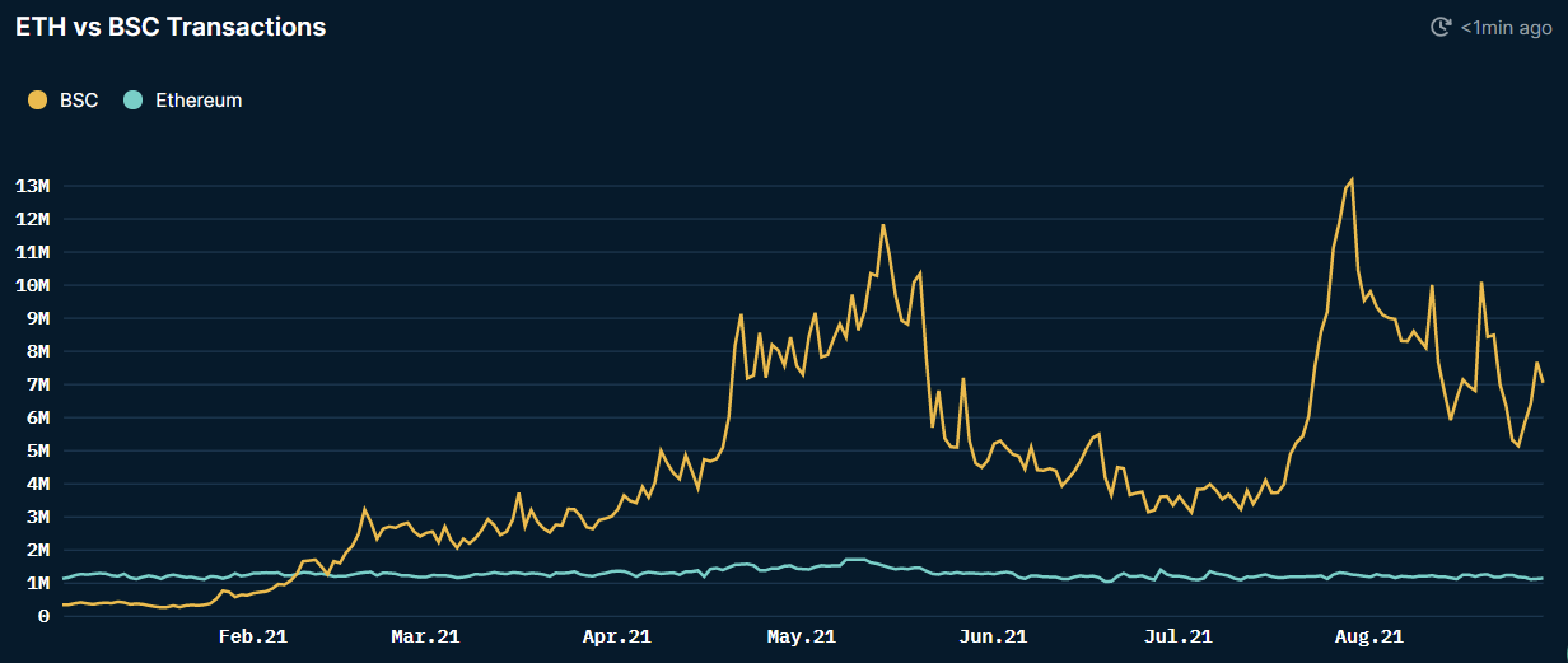 Binance Smart Chain optimizes for speed, scalability, and cross-chain interoperability, but not decentralization. This means the protocol can achieve much higher transaction throughput than Ethereum. As a result, the transaction fees are also much cheaper.
With Ethereum gas prices reaching up to $80 for simple peer-to-peer and hundreds of dollars for more complex peer-to-contract transactions during peak periods of congestion, many users have started to look for opportunities on other networks. As Binance Smart Chain hosts arguably the most robust DeFi ecosystem after Ethereum, it's become a popular platform of choice for many retail users.
Nansen's report also reveals that PancakeSwap, the largest decentralized exchange on Binance Smart Chain, surpassed Ethereum in daily transactions in April. Moreover, the report indicates that bigger investors are flocking to Binance Smart Chain.
The data shows that roughly 7.4% of crypto funds, 45.6% of arbitrage traders, and 39.1% of large and profitable liquidity providers straddle both Binance Smart Chain and Ethereum. What's more, stablecoin transactions worth above $1 million consistently represented 90% of the total volume traded on PancakeSwap, suggesting that whales are actively using the network alongside smaller market participants.
With other Layer 1 protocols like Solana, Avalanche, and Fantom gaining traction, it remains to be seen how Ethereum and Binance Smart Chain will fare against the competition.