PancakeSwap Soars After 5.3 Million CAKE Burned
The Binance Smart Chain project burned $72.3 million worth of CAKE.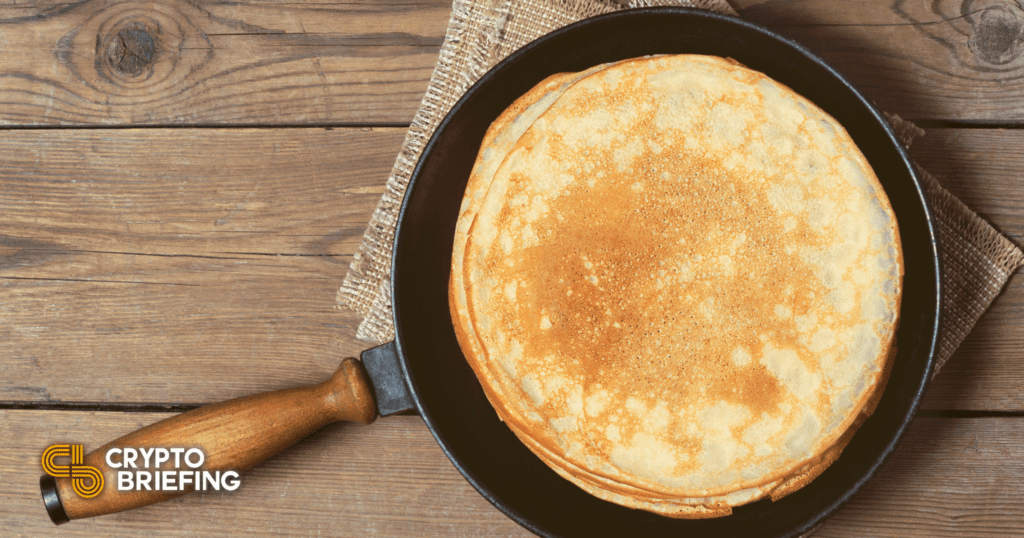 PancakeSwap's CAKE token has seen a surge after the exchange completed its weekly token burn, reducing the supply of tokens by 5.3 million. It jumped 11% before cooling off early Tuesday.
CAKE Climbs Following Token Burn
CAKE looks to be following other DeFi projects putting in double-figure gains this week.
The Binance Smart Chain token briefly rose 11% following a burn event Monday. As well as burning 5.3 million CAKE tokens, PancakeSwap also bought back $1.7 million worth of tokens from the market.
🔥 5,300,000 $CAKE burn equivalent to $72.3M USD!

💰 We bought back $1.7M USD of CAKE from the market (trading fees + Prediction fees)

🥞 $80k USD of CAKE came from NFT & Profiles

🥞 $140k USD of CAKE came from auto-compound fees

( 🥞 /)
(つ°ヮ°)つ 🎰 pic.twitter.com/eIhutXDmwp

— PancakeSwap 🥞 #BSC (@PancakeSwap) July 5, 2021
PancakeSwap schedules token burns weekly as part of its deflationary mechanics. The exchange estimates that approximately 530,000 new tokens are distributed every day through liquidity farming and staking pools. In order to stop the supply outstripping the demand, the exchange burns small amounts of tokens when users trade or harvest yield on the platform. PancakeSwap conducts the token burn manually every Monday.
Crypto projects often burn tokens to reduce the circulating supply. Binance burns BNB tokens quarterly, which has helped the coin surge in the past.
CAKE reached highs of $47.68 in April when the exchange was at the peak of its popularity. At the time, Binance Smart Chain usage surged as traders and yield farmers began to look for alternative networks beyond Ethereum. With other DeFi projects now beginning to rise in value, CAKE holders will be hoping that the token can continue its upward trend.
Disclosure: At the time of writing, the author of this feature owned BTC and ETH.