Narwhal: NKN's New Mainnet Comes To Surface
NKN hopes the new mainnet will make a big splash.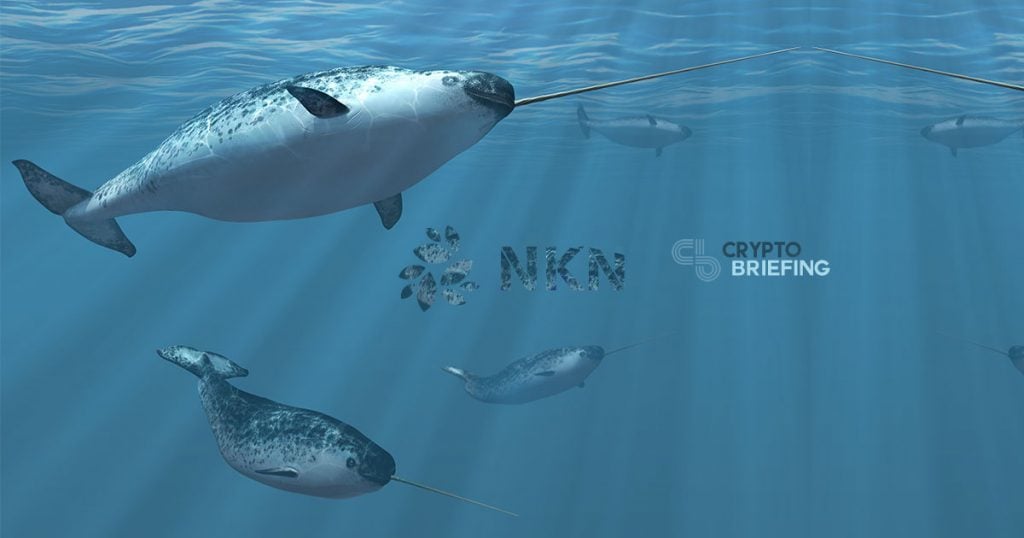 Could you make a streaming service that is fully decentralized and Peer-To-Peer? The solution is relatively simple: most people don't use their entire internet bandwidth, so tapping and sharing this excess connectivity could help run a massive content network.
This is exactly what the New Kind of Network (NKN) wants to achieve, and today the project got closer to that objective by launching its mainnet, dubbed "Narwhal."
The Narwhal Mainnet is NKN's first step to create the world's largest permissionless public blockchain by number of nodes. The testnet already registered 13,000 full consensus nodes, and now the project hopes to scale it up to "millions if not trillions of nodes."
---
Ambitious dreams, or a solid platform?
One of the first products is to be a massive, distributed "New Kind of Content Delivery Network" (nCDN), but that's only part of NKN's offering. It's also a fully featured blockchain, supporting payments, digital assets and a communication network, which the project hopes will become the software foundation for instant messaging, web browsing, and other applications.
The second product is expected to leverage this network to provide a decentralized "Publish/Subscribe" system, which can be used for anything from message boards to load balancing algorithms. This will compete with existing offerings from the likes of AWS and Google Cloud, providing a decentralized alternative for dApp developers.
NKN's consensus is based on "Proof of Relay," a PoW-based system that rewards Miners with tokens based on their net bandwidth contribution to the network. Crypto Briefing reviewed NKN code in June of 2018, with the network being in the first alpha stage and with many stubs present in the program.
The technical aspect is just one side of the story, though. The community is just as important, and NKN is developing in that area as well.
---
Community Proposals as a basis for future development
NKN has a relatively small, but tightly-knit community based on the public forum, where a New Kind of Proposal can be made and discussed by everyone. NKPs are similar to existing Improvement Proposals for Bitcoin and Ethereum, and such proposal systems form the basis of any self-respecting decentralized network.
During the first 3 months of testing, NKN will formalize and propose two NKPs: NKP-0010 and NKP-0011, both of which related to token economics. The former introduces a new token, while the latter will introduce staking, though the details are still unclear.
That sounds nice, but the Narwhal mainnet is likely to face rough seas. Unlike some blockchains, the mainnet launch was not accompanied by any big partnership announcements that could help the network find quick adoption. One can only hope that this narwhal can keep swimming without needing to struggle for breath.