Chinese Blockchain Titans NEO And Ontology Developing Interoperability Protocol
Two Top-25 Projects Will Work As One...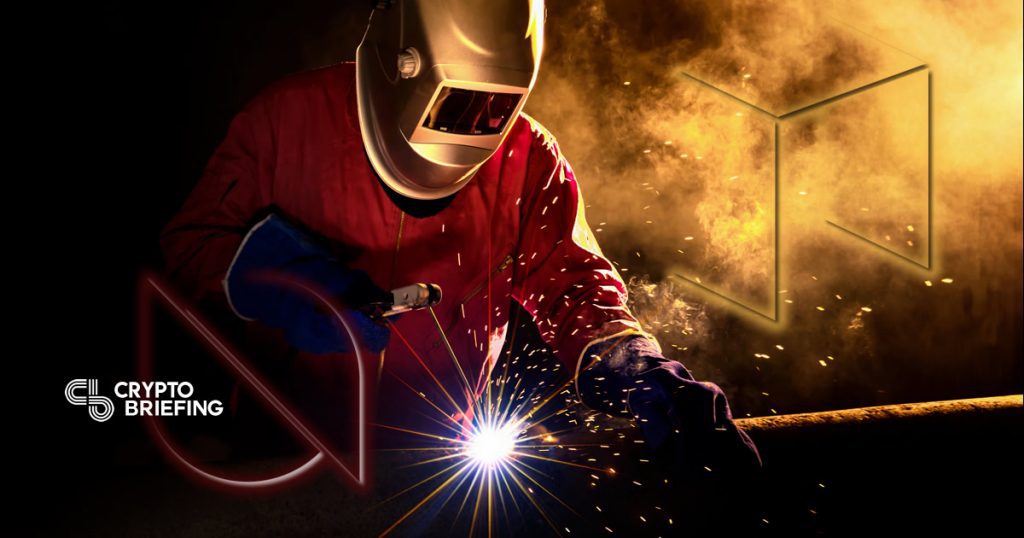 NEO and Ontology have announced a partnership to facilitate interoperability between the two Chinese blockchain giants. The collaboration underpins the commitment that founder Da Hongfei has made to driving NEO 3.0 forward, with the goal of becoming the top blockchain platform in the world in 2020.
The purpose of the partnership, according to a NEO spokesperson, is to build an open cross-chain platform and establish the foundation for the next-generation Internet. NEO will continue to build towards its Smart Economy vision, and Ontology will vie with competitors on other platforms to build a cohesive decentralized identity framework.
The fusion of the two projects, details of which will be announced in a white paper in Q3 of 2019, represents one of the largest interoperability alliances thus far in the blockchain arena. NEO remains a top 20 token on CoinMarketCap despite a quiet couple of quarters in late 2018 and early 2019, while Ontology recently overhauled Crypto.com Chain to reclaim its position in the top 25.
Both projects have committed fully to focusing on the new interoperability protocol, with the NEO spokesperson describing the partnership as a "recalibrat[ion] of their respective strategic focuses".
The roadmap that will be unveiled in the new white paper calls for deployment of the protocol in Q4 of 2019 – an aggressive timeline that may depend on the level of cooperation already established behind the scenes.
---
Full Circle
The companies are already deeply connected: they are cousins in the Onchain family, a VC-funded research and development enterprise that operates separately from its brethren, but that shares some DNA: for example, NEO is a community-based project co-founded by Da Hongfei and Erik Zhang – who are also co-founders of Onchain, along with Ontology's Jun Li.
The family roots run deep, although after beginning as a NEP-5 token Ontology moved onto its own blockchain last summer.
But the project still uses the NEO virtual machine, which allows it to execute smart contracts. Despite having separate ledgers, the two projects have worked closely together, signing an "MOU Concerning Strategy and Technology" in May 2018 to collaborate on building and promoting a NEO smart contract ecosystem.
Speaking to Crypto Briefing, Da Hongfei explained that despite this, "Ontology is open to working with more execution environments as the blockchain industry further opens up. We are currently exploring this possibility with our TestNet."
In a recent interview, Jun Li of Ontology suggested that "As public blockchains, Ethereum and EOS are very much community-focused, which is all very well, but to realize real business applications they need a centralized force, a force not for control, but for promotion."
Da Hongei echoed these sentiments, suggesting that "While there isn't a consensus mechanism for on or offline governance yet, I will say that a drawback of a closed ecosystem is its inability to have a network effect."
NEO, meanwhile, has been gradually moving toward a more decentralized future.
---
What Interoperability Means
As the blockchain protocol arena becomes more fragmented – a result of both technical maturity and greater ambition within the academic realm – the need for bridges between chains has long been realized.
Some platforms have focused almost exclusively on interoperability as a key differentiating feature, such as Wanchain, Aion, and more recently, Komodo. Others are well aware of the need for an active ecosystem that encourages multiple chains with common denominators, including new market entrants such as Cosmos.
One of the unique features described by the NEO team regarding the new protocol is the fact that existing chain participants will not need to 'innovate to participate': as they say, to "facilitate seamless technical integration, no protocol layer development or modifications are necessary for existing blockchain projects".
The new integration will, perhaps surprisingly, not require a third token beyond the transactional tokens of the respective chains (GAS for NEO and ONG for Ontology). Da Hongfei explained to us that "Our interoperability protocol will not issue new tokens or introduce a new smart contract system. It is deliberately designed as a token-less protocol "
According to NEO this also ensures that 'cannibalization' of native tokens built on the chains will not occur – which should encourage developers of dApps to feel comfortable with the protocol.
Jun Li of Ontology summed up the new partnership by nothing that "bolstering our technology and community, we aim to accelerate the development of blockchain applications for various industries to deliver diverse real-use cases."
If NEO and Ontology can create interoperability, the big question may become: who's next?