New Bitcoin Political Advocacy Groups Announced at Bitcoin 2022
Financial Freedom PAC and the Bitcoin Policy Institute will support pro-Bitcoin candidates in U.S. elections.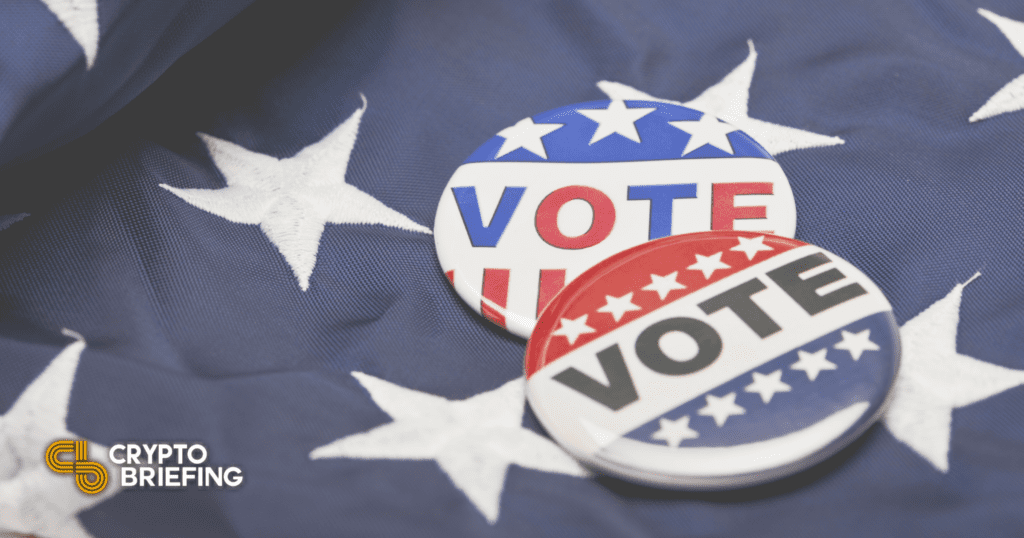 Key Takeaways
Grant McCarty, co-founder of the Bitcoin Policy Institute, announced new political advocacy efforts on behalf of Bitcoin today.
Freedom Financial PAC, or political action committee, has been formed to support pro-crypto candidates.
McCarty highlighted the need to replace anti-crypto candidates with pro-crypto ones.
The Bitcoin Advocacy Project announced two new pro-Bitcoin political advocacy organizations today: the Bitcoin Policy Institute, and Financial Freedom PAC. Together, these groups will seek to influence legislation, regulation, and political campaigns within the United States.
Bitcoin Goes to Washington
Bitcoin has some new backers on the Hill.
The Bitcoin Advocacy Project, a 501(c)(4) nonprofit organization formed to support Bitcoin adoption in the United States, has provided initial seed funding for two new political organizations that will advance its mission. The first is the Bitcoin Policy Institute, a think tank organized as a 501(c)(3) nonprofit, and the second is the Financial Freedom PAC, a political action committee registered with the Federal Election Commission that will support pro-Bitcoin political candidates in upcoming elections.
The announcement was made by Grant McCarty, co-founder of the Bitcoin Policy Institute and director of policy and public affairs at Bitcoin Magazine. He noted that the initiative is focused on Bitcoin, and not other cryptocurrencies.
A political action committee, or PAC, is a 527 organization that accepts campaign contributions from its members and allocates them toward supporting or opposing various candidates. In his talk, McCartney singled out two particular lawmakers—Sen. Elizabeth Warren (D-MA) and Sen. Brad Sherman (D-CA)—who have made repeated claims about the dangers that cryptocurrencies present to the legacy financial system, as well as claims about the utility of cryptocurrencies to facilitate illicit activity.
The solution, in the view presented by McCarty, may simply be to replace anti-crypto politicians with pro-crypto ones, which is the overall goal of a PAC. "It's hard to teach an old dog new tricks," he said. "Sometimes it's easier just to get a new dog."
Cryptocurrency is becoming an increasingly hot topic in U.S. politics, with some regulators appearing to double down on their positions while others seem to be softening their views on crypto. Treasury Secretary Janet Yellen, for one, has a history of skeptical comments on cryptocurrency, but in recent weeks has expressed more openness to technology, acknowledging the "benefits" of cryptocurrency.
Meanwhile, SEC Chair Gary Gensler, one of the U.S.'s most notable regulators in the crypto space, has expressed his plans to bring the $2 trillion industry under the purview of that body. However, while Gensler has been portrayed as an enemy of cryptocurrency generally, he commented in October of last year that the SEC has no plans to institute bans on crypto.
Disclosure: At the time of writing, the author of this piece owned BTC and several other cryptocurrencies. Crypto Briefing is a media sponsor of Bitcoin 2022.