New York State Senate Passes Crypto Mining Moratorium Bill
Governor Kathy Hochul must sign the bill before a two-year ban comes into effect.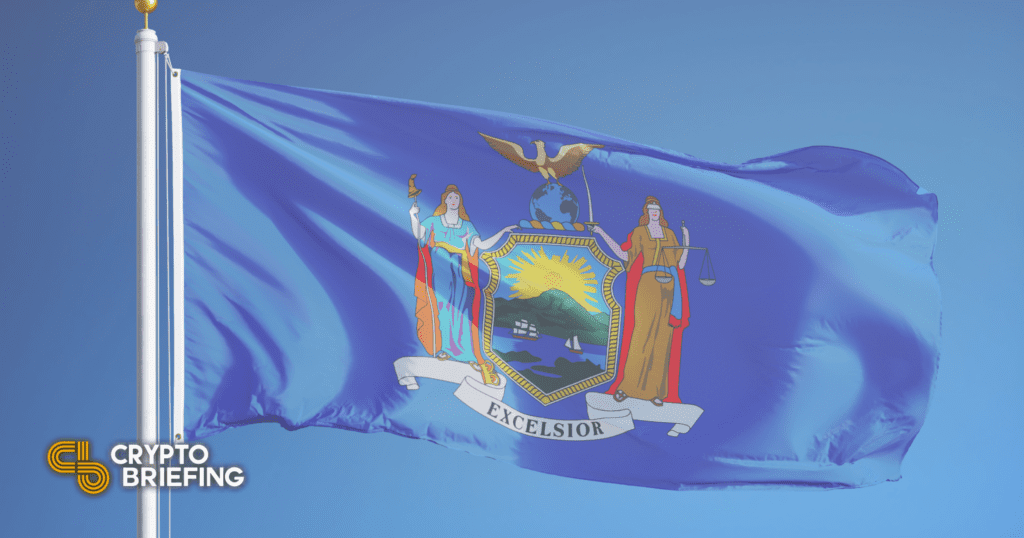 Key Takeaways
New York has passed a bill that will establish a two-year moratorium on Bitcoin mining operations in the state.
The policy will affect New York-based mining firms that do not use renewable energy—all but one firm at present.
If the bill is signed, New York will become the first state in the U.S. to impose a ban on cryptocurrency mining.
The New York State Senate has passed a bill that will ban most cryptocurrency mining.
Bill Would Ban NY Crypto Mining
A bill placing a two-year moratorium on Proof-of-Work cryptocurrency mining within the state of New York has passed that state's Senate.
More specifically, the text of the bill imposes a "moratorium on cryptocurrency mining operations that use proof-of-work authentication methods to validate blockchain transactions."
The bill will only impose a temporary, two-year ban. During that time, mining operations will be subject to a "full generic environmental impact statement review." Unless a firm uses renewable energy, it would not be allowed to continue operating.
Bitcoin mining has become infamous for its high energy consumption and emissions. The process uses 117 TWh of energy per year globally, according to data from the University of Cambridge.
New York Has Significant Hashrate Share
The new rules will apply to New York-based mining operations, which make up a significant portion of American mining companies.
Data from last year indicates that New York-based mining firms accounted for about one-fifth of the U.S. Bitcoin mining hash rate, as of October 2021. However, New York's mining hash rate has already dropped from 20% to 10% in anticipation of the ban.
In addition to affecting companies that are currently in operation, the bill will also prevent mining facilities that currently have applications pending from beginning their operations.
Only one mining facility will be unaffected by the rules, according to Sen. Kevin Parker, who sponsored the bill.
Bill Awaits Governor's Signature
The bill is now awaiting the signature of Governor Kathy Hochul, who has the ability to sign it or veto it. The rules will come into effect as soon as the bill is signed by the governor.
If the bill ultimately succeeds, New York will become the first state in the U.S. to impose a ban on Bitcoin mining.
Restrictions on Bitcoin mining are quickly becoming a trend in other locations. Countries such as China, Kazakstan, Iran, and Kosovo have imposed temporary or permanent bans on Bitcoin mining.
Regulatory groups in the EU and Russia are also considering restrictions, but it is not yet clear that these efforts will succeed.
Disclosure: At the time of writing, the author of this piece owned BTC, ETH, and other cryptocurrencies.