Nexo Doubles Crypto Interest Rates to Fight Market Volatility
Crypto lending platform Nexo has announced double interest rates and a new "Earn in Nexo" feature to attract more users.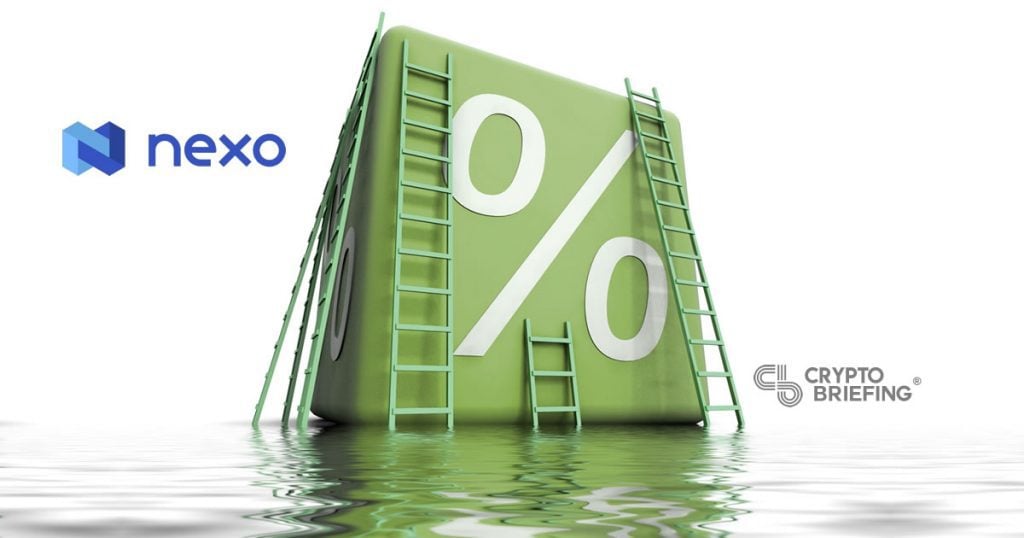 Key Takeaways
Nexo users will receive twice the previous rate of interest on ten high-cap cryptocurrencies.
A new feature allowing clients to collect interest in the NEXO token offers an additional 2% APY for digital and fiat assets.
Nexo has cited rising market volatility due to geopolitical circumstances as the cause of the update.
Nexo, a crypto lending platform launched by Credissimo, has just doubled the rate of interest users will receive on their deposits.
Crypto Lending Platform Nexo Doubles Rates
The new rates are a response to rising volatility and uncertainty in the marketplace, which Nexo attributes to the COVID-19 pandemic and upcoming US elections.
Users can choose to collect interest in the native NEXO token using the Earn on Crypto product. Users who choose to earn in NEXO will also enjoy an extra 2% APY as part of the latest update.
The update is the beginning of a new "Nexonomics" initiative aimed at making improvements to the NEXO token on the platform. The firm states that the improvements will deal with tokenomics, utility, and the native currency's underlying value.
The firm now offers double the interest on BTC, ETH, XRP, BCH, LTC, EOS, LINK, XLM, TRX, and PAXG, with rates of up to 8% APY.
In total, the two-fold increase in interest rates amounts to a 1% hike in standard interest.
Nexo co-founder and managing partner Antoni Trenchev described the company's strategy as "market neutral," stating:
"With volatility rife around the second COVID wave and exacerbated by the US elections, we want to give our clients the financial stability and opportunities to guarantee their peace of mind – now and for the future."
Keeping Pace With DeFi
The move may be part of the firm's effort to remain competitive in the ever-growing DeFi sector.
Nexo was founded in 2014 and has proven disruptive by slashing borrowing costs and paying out more interest to users than traditional financial services. However, with an ever-growing number of lending protocols in DeFi and over $11.27 billion in assets now locked in to the ecosystem, Nexo may now be cornering a smaller chunk of the market.
DeFi lenders such as Maker have seen major growth throughout 2020.
The new initiative to boost interest rates will likely be well-received by Nexo users and may be instrumental if Nexo remains a key player in crypto lending.