NFT Gamers Are Clogging Up Polygon
Sunflower Farmers is consuming about 42% of all gas fees on Polygon.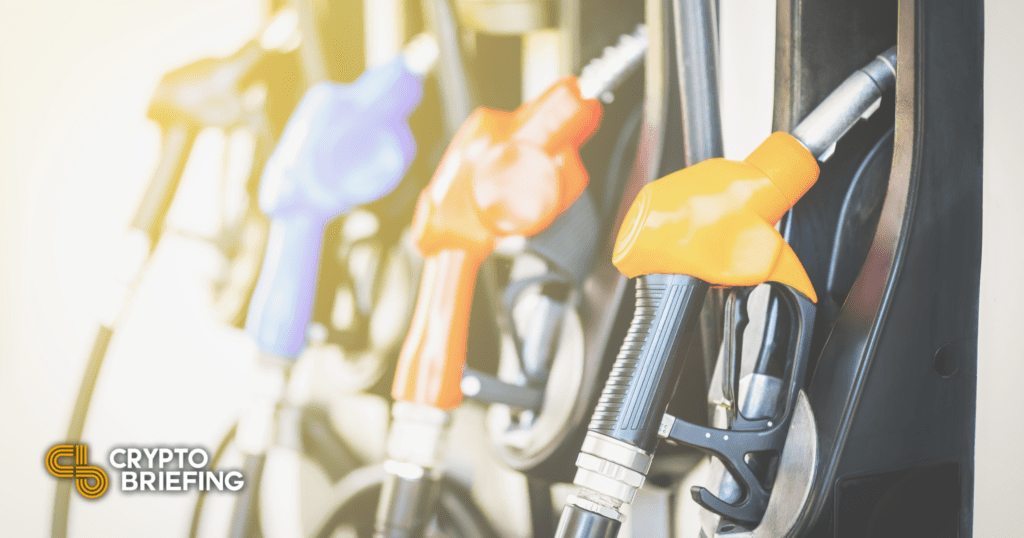 Key Takeaways
Polygon is experiencing congestion because Sunflower Farmers, a play-to-earn game, is placing high demands on the network.
The game incentivizes gamers to fiercely compete to farm as many token rewards as possible.
Polygon gas fees jumped from about 30 Gwei to now more than 500 Gwei.
A game called Sunflower Farmers is causing Polygon gas fees to spike several times their normal rate.
Sunflower Farmers Game Creates Issues
Polygon is experiencing network congestion due to a game called Sunflower Farmers.
Sunflower Famers, a play-to-earn game launched at the end of Dec. 2021, has caused gas fees to increase by 16 times on the Polygon Network—a widely-used sidechain to Ethereum. As a result, Polygon users have complained about congestion issues on social media channels. In the last 24 hours, Sunflower Famers has become the biggest gas guzzler on the network, consuming 42% of all transaction fees on Polygon.
The gas fees even created troubles for certain dApps. For instance, Double Protocol, an NFT rental protocol, even announced it was postponing the release of its Alpha Pass, which was scheduled for today.
A few reasons can explain why the agriculture-themed game has led to Polygon's gas fee woes. Firstly, its smart contract rewards players with Sunflower Farm (SFF) tokens for every game action. So players are assured of earning tokens by constantly performing tasks such as planting and harvesting crops. The earned tokens can be used to purchase in-game NFTs and pay for other benefits.
Secondly, the game incentivizes gamers to fiercely compete to farm as many token rewards as possible. The game's tokenomics stipulates that early players earn a much higher share of rewards. The token supply rapidly becomes deflationary over time to drive scarcity.
Players looking to acquire a larger share of the game tokens are leveraging high gas fees to ensure their transactions are accepted to new blocks on Polygon. Players can afford to do that as the current farmed token value outweighs gas pricing.
Security analyst Thomas Kerbl noted in a Twitter post that the incentivized farming game may have attracted a "ton of bots trying to extract value." DappRadar shows that Sunflower Farmers processed roughly 1.1 million transactions from more than 330,000 users during the last day.
Since yesterday, gas fees on Polygon have jumped from about 30 Gwei (or roughly $0.03) to roughly 500 Gwei, valued at $0.44, per PolygonScan. The fees also surged past 1000 Gwei (about $1) many times during the congestion period. The situation has fueled concerns over how a single dApp can create a gas fee surge of this kind.
Despite this, Polygon's gas fees remain very cheap compared to Ethereum, where a single transaction costs anywhere between $50 to $100 at the moment.
Furthermore, Polygon has not had any downtime, which other blockchains like Solana have succumbed to recently. For example, in December 2021, Solana, a notable Layer 1, was frozen for several hours and could not process new blocks due to an oversubscribed IDO launch.
The Polygon team has not yet spoken about how it plans to address congestion created by dApps such as Sunflower Farmers. In addition to running their flagship sidechain, Polygon's scaling arsenal consists of zero-knowledge Layer 2 solutions like Hermez and Mir. Such solutions may help the project meet future scalability challenges.