Nike Filings Suggest It Is Ready to Explore NFTs
The sneaker giant is looking to trademark its brands for use in the Metaverse.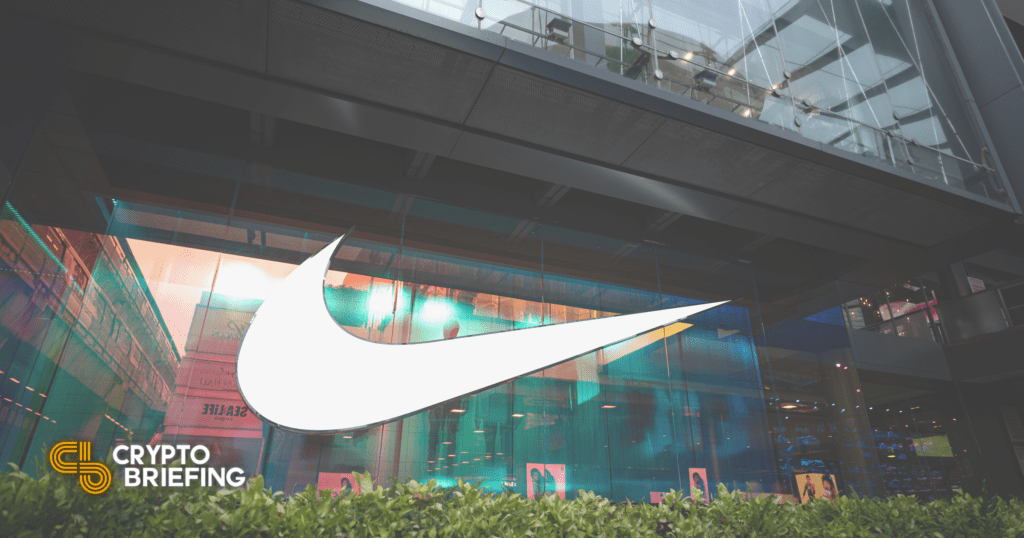 Nike has filed several requests with the U.S. Patent and Trademark Office for branded virtual goods, including shoes, clothing, and accessories.
Nike Prepares For the Metaverse
Nike could be the next company to enter the Metaverse.
According to the USPTO website, the Oregon-based sportswear company filed several requests with the U.S. Patent and Trademark Office in late October. The filings look to protect Nike's trademarks in the category of downloadable virtual goods, with the intention for use "online and in online virtual worlds."
The seven filings list the Nike and Jordan trademarks with their respective logos and the "Just Do It" tagline. Each listing registers the trademarks for use on digital versions of footwear, clothing, headwear, eyewear, bags, backpacks, art, toys, and sports equipment.
The applications have been filed on an intent-to-use basis, indicating that Nike could be looking to branch out its offerings to NFTs soon. Additionally, Nike Direct's Vice President Daniel Heaf is currently serving as an advisor to LUKSO, a blockchain network dedicated to digital lifestyle use cases.
While no official statement has been made, Nike appears to be positioning itself for a venture into digital goods.
Over the past few months, several big-name brands have experimented with NFTs and virtual goods. In July, Coca-Cola auctioned off a one-of-one set of NFTs, including wearables for the Metaverse game Decentraland. High fashion houses Gucci and Burberry have also launched their own NFTs that can be used in Metaverse applications.
Disclosure: At the time of writing this feature, the author owned BTC, ETH, and several other cryptocurrencies.