No, Gold-Backed Crypto Isn't Immune to Sell-Off Either
The original safe-haven asset has also been struggling in latest market rout. Why would crypto enthusiasts think the digital equivalents would do any better?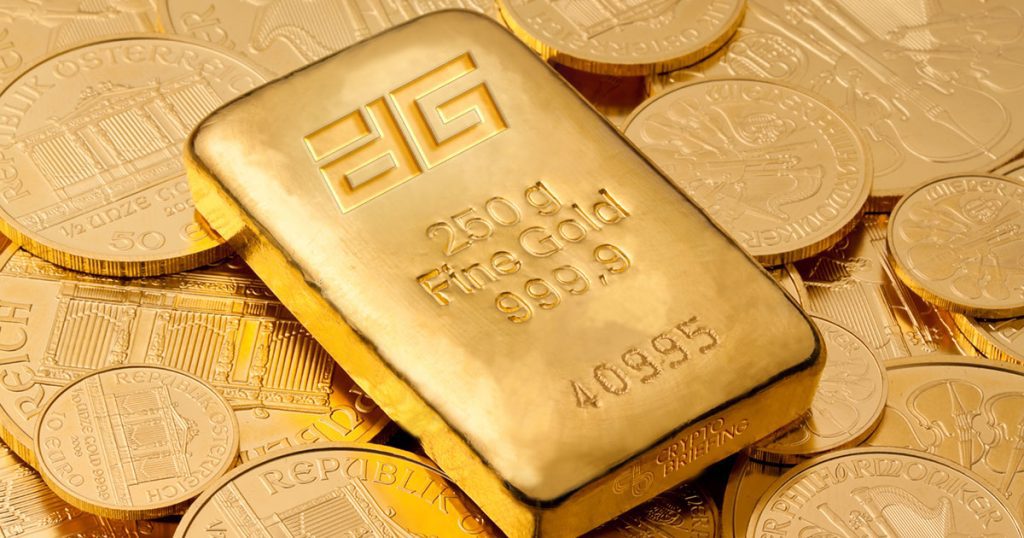 Most financial markets have been heavily impacted by the widespread transmission of coronavirus and failed oil negotiations between Russia and OPEC. The sell-off has even affected traditional safe-haven assets, like gold. Moreover, its crypto equivalents are falling just as hard.
Gold Isn't Immune to Sell-Off
The prized mineral is one of the most popular safe-haven assets during times of financial distress.
Over the years, gold has proven that it is one of the few assets that usually increases in value when the stock market drops.
However, prices for the precious alloy have taken a nosedive in step with the parallel sell-off across most financial markets.
Spot gold plunged nearly 2.86% today to hit $1,470 per ounce for the first time since December 2019. Along the same lines, the S&P 500 dropped over 7% and Bitcoin has significantly recovered after seeing its price collapse by 17% on Monday.
Gold's sudden downward swing took many by surprise. Ole Hansen, head of commodity strategy at Saxo Bank, believes that investors could be taking profits to meet financing requirements on leveraged positions in other markets.
"Gold's lack of positive response overnight to rate cuts and QE [is] a clear indication that it is not immune to the ongoing across markets fire sale to raise cash," said Hansen.
While the flight from gold intensifies, cryptocurrencies pegged to the metal are also suffering.
Digix Gold Token, a gold-backed token, dropped 2.7% in the last 24 hours and currently trades at $47.6. Meanwhile, Tether Gold—a cryptocurrency that is price-pegged to the precious metal—saw its price dive in lockstep with the bullion, as expected.
Loss of confidence in the yellow alloy shows how panicked the market is. This behavior is clearly visible in the Fear and Greed Index as well as the Crypto Fear and Greed Index, which have been indicating extreme levels of fear for several weeks.
For the time being, it seems like cash is the only safety that market participants could fly to, according to Naeem Aslam, chief market analyst at AvaTrade.
"The traditional rules are out of order and there is nothing which can be classified as safe haven—not even gold," said Aslam.
For more key market trends, subscribe to our YouTube channel and get weekly updates from our lead bitcoin analyst Nathan Batchelor.