Tether Has Launched Its Gold-Backed Stablecoin
Bitfinex is the first exchange to trade the token.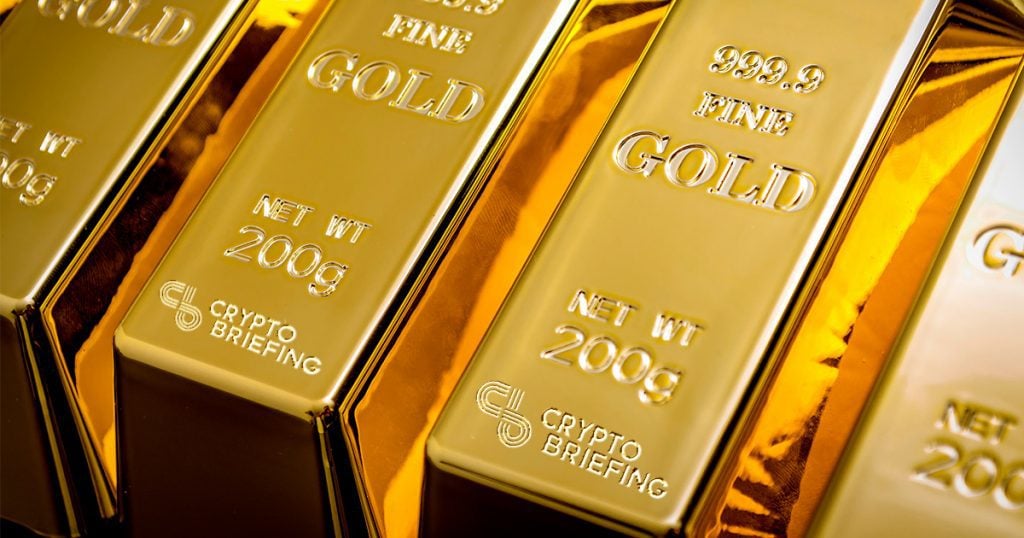 Stablecoin giant Tether Ltd. has just launched a gold-backed cryptocurrency, which is price-pegged to the precious metal. The news was announced in a Jan. 23 web post.
Each token of Tether Gold, or XAUT, is physically backed by one troy fine ounce of gold. Currently, there are 3990.225 XAUT in circulation, meaning that the market cap of the new cryptocurrency is approximately $6.3 million.
Though exchanges must buy at least 50 XAUT ($78,500) worth of Tether Gold, general investors can buy small fractions of the token through an exchange.
Bitfinex, Tether's sister company, has become the first exchange to add Tether Gold to its listings. XAUT is currently trading on the exchange at roughly $1,570.
Tether Gold's Practical Features
Tether boasts that its collateral is highly safeguarded. Its gold reserves are held in a Swiss vault, with "best in class security and anti-threat measures," according to the announcement.
Coinholders can look up the serial number of their assigned gold bars via Tether's website. Without an audit, this is not full proof that Tether owns the bar in question, but it does give investors some level of assurance.
Tether also offers redemption options for those who hold entire tokens. Investors can have their gold physically delivered or redeemed for cash.
Furthermore, the XAUT token itself can be freely moved on the TRON and Ethereum blockchains, and transactions can be tracked on block explorers like Etherscan.
Facing the Stablecoin Competition
Tether Gold is not the only coin of its type. Paxos, a crypto exchange company, launched a similar stablecoin called PAX Gold last September.
Dozens of other minor projects are also attempting to introduce a gold-backed cryptocurrency, but so far, most have had little success.
Digix, one of the most successful gold-backed coins, briefly saw high trading volumes in August 2018 and January 2019. However, demand for DGX is generally low, and users voted to have the project's treasury holdings returned to investors this month.
Despite the potential offered by gold-backed stablecoins and other alternatives, dollar-backed stablecoins such as USDT remain the most popular option. This is either due to Tether's first-mover advantage or due to the U.S. dollar's general popularity.