North Korea's Hacker Army Behind 30% of Crypto Hacks This Year: Chainalysis
North Korea's share of crypto hacks dips from 43% in 2022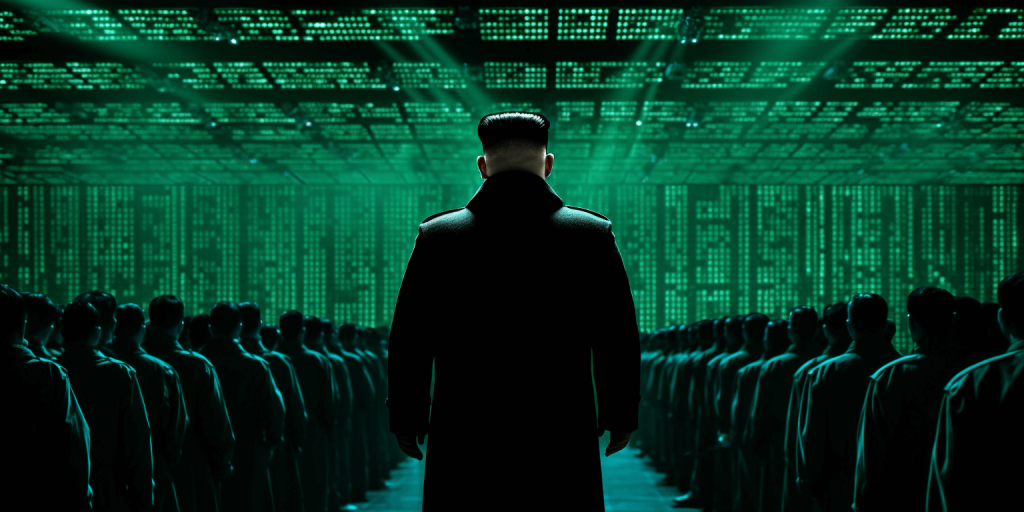 North Korean state-affiliated hacking groups have stolen more than $340 million worth of crypto so far this year from crypto exchanges and web3 apps, according to a new report by blockchain analytics firm Chainalysis.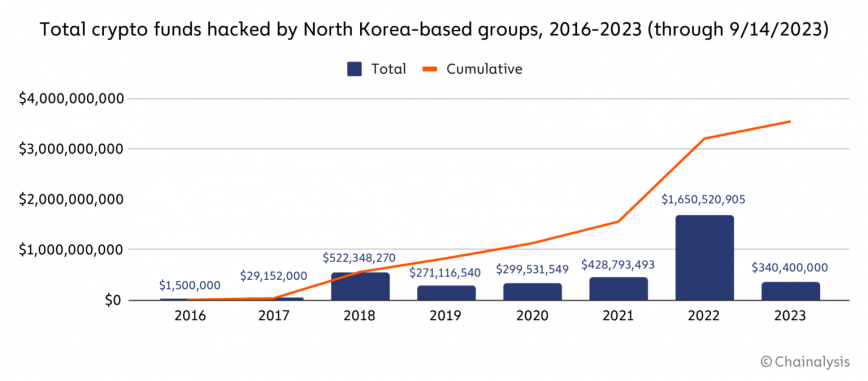 The thefts add on to a record $1.6 billion in North Korea-linked hacks from 2022. Cybercrime has become a significant revenue stream for North Korea's heavily sanctioned economy, with an estimated 30% of cryptocurrency hacks this year tied to the regime, down from 43% in 2022.
Last month, the Federal Bureau of Investigation linked North Korea to the theft of $41 million worth of crypto from Stake.com, a leading crypto casino. North Korean hackers were also behind last week's $54 million hack of the crypto exchange CoinEx, according to on-chain investigator ZachXBT.
In one of last year's largest heists, U.S. officials determined that Lazarus, a North Korean hacker collective, stole $625 million from the Ronin Network, a blockchain network connected to the popular NFT game Axie Infinity.
The Chainalysis report also found that Lazarus moved funds stolen in a $100 million hack of the Harmony blockchain bridge earlier this year to crypto exchanges in Russia that are known for money laundering. Analysts say North Korean hackers have increasingly used Russian trading platforms since 2021, drawn by the country's record of non-compliance with international law enforcement.