OpenSea and Christie's Partner on NFT Collection
The auction house will sell non-fungible tokens via the Ethereum-based NFT marketplace.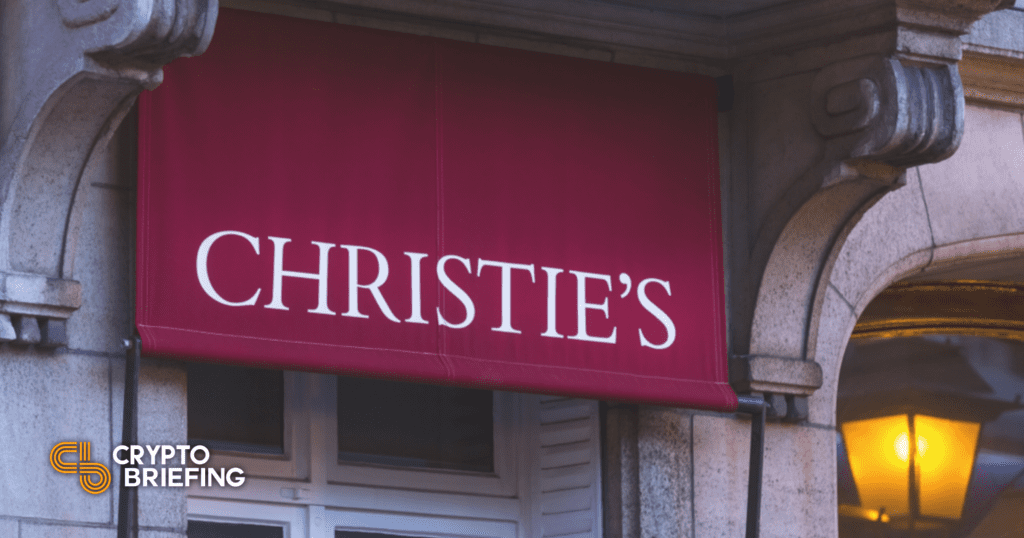 Key Takeaways
Christie's has partnered with OpenSea to sell a new collection of non-fungible tokens to art collectors.
This sale will take place on the major NFT marketplace OpenSea rather than Christie's own website.
Christie's said earlier this fall that it has sold more than $100 million in NFTs through previous sales.
OpenSea and Christie's have partnered to auction a series of non-fungible tokens to art collectors around the world.
Sale To Be Headlined by Mad Dog Jones
The sale is headlined by Mad Dog Jones, who previously had an NFT sold by the Phillips auction house this year. His animated piece, titled "Forever," will be on auction during Christie's sale.
The sale will also include works from artists such as Blake Kathryn, Fvckrender, Victor Mosquera, Krista Kim, and Olive Allen. The collection has been curated by Christie's Noah Davis, curator Ronnie Pirovino, and the NFT news site nftnow.com.
The auction gallery will be viewable from Dec. 1 to Dec. 3 and bidding will be open between Dec. 4 and Dec. 7.
Unlike other auctions hosted on Christie's own website, this auction will be carried out through the major NFT marketplace OpenSea. Payments will be made through the Ethereum blockchain.
Christie's Has Sold Over $100 Million in NFTs
Christie's has previously auctioned several non-fungible tokens, including items from the CryptoPunks and Bored Ape Yacht Club collections, Beeple's "Everydays" collage and "Human One" sculpture, and a digital portrait of Bitcoin creator Satoshi Nakamoto.
In September, the auction house reported that it had surpassed $100 million in NFT sales since its first auction in 2020.
Christie's latest sale comes just as its competitor Sotheby's has announced a charity sale, which will see the auction house sell NFTs originally created by Twitter this June.
Disclosure: At the time of writing, the author of this piece owned less than $100 of Bitcoin, Ethereum, and altcoins.