Paxos Rebrands Stablecoin to Look Like Tether, USDC
The company's stablecoin will be known as the Pax Dollar or USDP.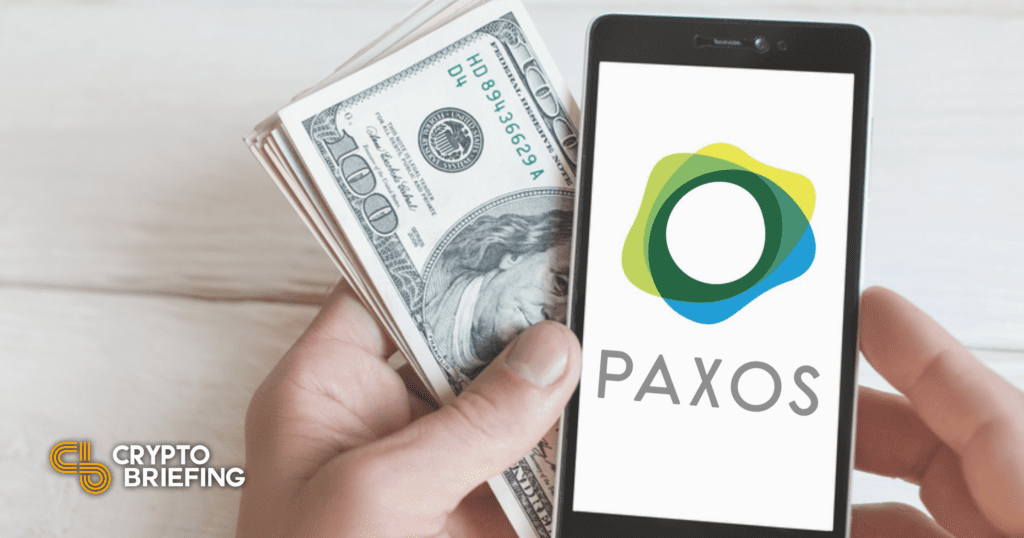 Crypto services company Paxos has announced that it is rebranding the Paxos Standard, its U.S. dollar-based stablecoin.
PAX Is Now USDP
The Paxos Standard will be known as the Pax Dollar going forward. Formerly, the stablecoin had the ticker symbol PAX, but in the future it will have the ticker symbol USDP.
The stablecoin's new ticker symbol bears a clear resemblance to those of Tether (USDT) and USD Coin (USDC), both of which are considerably more popular than Paxos' own offering.
The relevant smart contract will be updated to reflect the stablecoin's new name and ticker symbol beginning on August 31.
Paxos Faces the Competition
Paxos head of strategy Walter Hessert said in an announcement that the new name makes the nature of the coin more clear.
"This name makes it obvious to anyone–USDP is a dollar. And [we are] committed to ensuring USDP always equals a dollar," Hessert said. He added that the company is dedicated to having the coin's reserves held 100% in cash and cash equivalents.
The company's attempts to reassure its userbase about dollar backing come in the wake of news from Tether and Coinbase. Publications from those companies suggest that the makeup of stablecoin reserves is more varied than previously thought.
Paxos is currently the seventh-largest stablecoin by market cap with a supply of $959 million. It is also the seventh-largest stablecoin by trading volume, moving $78 million over the past 24 hours.
Disclaimer: At the time of writing this author held less than $75 of Bitcoin, Ethereum, and altcoins.