Governments: Privacy Is Bad. Everyone Else: No It's Not.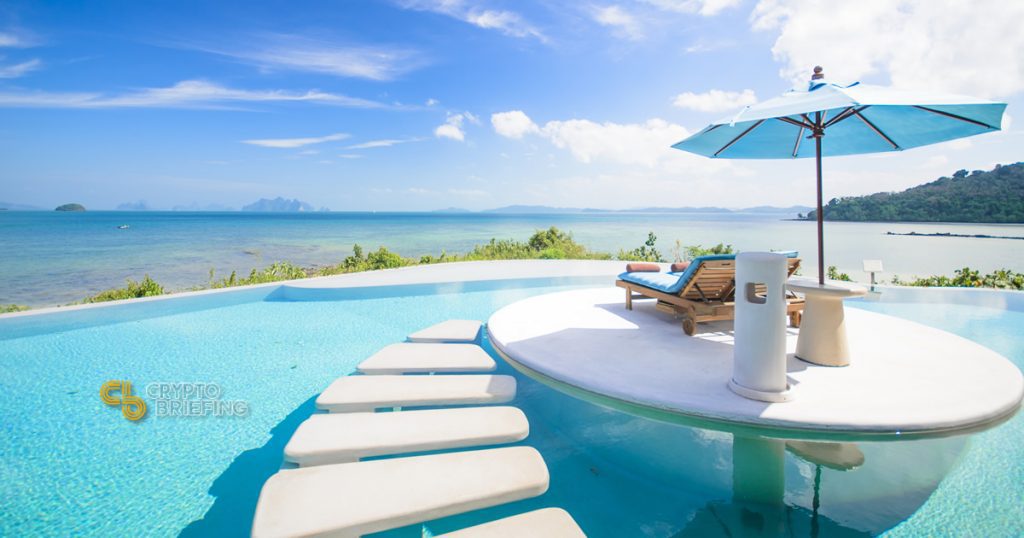 Summer's here, but there's a definite chill in the air for personal privacy. Gmail is snooping through your emails, Samsung is sharing your "personal" photos with your grandparents, and anonymous cryptocurrencies look like they're next up on the block.
A month after Japanese exchanges de-listed Monero, Dash, ZCash and Reputation under regulatory pressure, an officer of the US Secret Service testified in Congress to the dangers of anonymity-enhancing currencies.
"It is critical that the United States continues to work internationally to improve controls related to digital currency," said Robert Novy to the House Subcommittee on Terrorism and Illicit Finance. "We should also consider additional legislative or regulatory actions to address potential challenges related to anonymity-enhanced cryptocurrencies, services intended to obscure transactions on blockchains (i.e. cryptocurrency tumblers or mixers) and cryptocurrency mining pools."
The U.S. Secret Service, to the surprise of many, is actually tasked with an investigative mission to "…safeguard the payment and financial systems of the United States from a wide range of financial and electronic-based crimes."
So Novy's testimony is a pretty bad sign, if you like keeping your expenses to yourself. Public figures have denounced crypto-laundry before, but they were usually talking about Bitcoin—which, for some reason, they keep calling "anonymous." Now, growing awareness is putting private currencies under an uncomfortable spotlight.
There are two ways to approach the problem:
Strategy 1: Play nice.
Most privacy coins reacted by distancing themselves from illicit activity, and Josh Swihart, Marketing Director for the Zcash company, emphasizes that 'private' and 'legal' are not antonyms.
"[Zcash] was created precisely to protect the privacy rights of law-abiding citizens and guard them against harm by bad actors," wrote Josh Swihart in a post on Zcash's official blog. "We support FinCEN's approach in applying AML/KYC controls at the point of exchange between fiat and digital currency, and stand ready to assist the Secret Service, FinCEN and other regulatory bodies through technology education."
Zcash, one of the newer coins, has two transaction options: it can be sent anonymously, like Monero, or transparently, like Bitcoin.
There's no contradiction between privacy and the law, Swihart says. "Zcash shielded addresses in exchanges allows for full KYC/AML compliance while ensuring that transactions in and out of the exchange are encrypted," he wrote in an email to Crypto Briefing. "Many exchanges are using transparent addresses and will continue to have that option for the near future."
Strategy 2. Trust the Code
While hoping for the best, some privacy coins are also preparing for the worst. PIVX, a proof-of-stake fork from Dash, is also flourishing its legal bona fides. However, it's also preparing an onchain solution that could make its coins impossible to ban.
The result is zDEX, a "convenient, secure, and privacy-respecting" marketplace based on the PIVX network. Unlike regular exchanges, zDEX is nothing but decentralized code: there's no operator, manager, or anyone else who can be arrested or sued. The app, which is slated for release later this year, will provide a censorship-proof gateway between Bitcoin, Litecoin, and other tokens to privacy coins.
zDEX is not a new project—it's been on PIVX's roadmap for a long time—but gains a measure of urgency as privacy coins continue to appear on the regulatory radar. "If law-abiding citizens had access to privacy-focused cryptocurrencies, they would be able to benefit from their many legitimate and important use cases," said Jim Haggerty, PIVX's Community Leader, in a statement.
"Financial privacy is not just taken advantage of by criminals, it is also used heavily by the wealthy of the world," says Simon Fischer, who runs a PIVX Class on Youtube under the name FusedHelios. "It is a piece of the great divide between those with vast fortunes and those who live paycheck to paycheck."
The goal of privacy, Fischer said, is not so much to facilitate crime as to give the poor the same safeguards as the rich. "PIVX is trying to level the playing field to make privacy a right and policy for everyone – not just the wealthy or the corrupt," he explained, in an email.
Regardless of what policies may be enacted, getting rid of privacy coins is easier said than done.
As PIVX notes, "Decentralized cryptocurrency exchanges will ensure the survival and success of cryptocurrencies with privacy-protecting features."
Disclaimer: The author is invested in Monero and Dash, which are mentioned in this article.