PYUSD Post-Launch: Exploring Mixed Reactions, Technology and Future
Designed to combine the familiar utility of the PayPal platform with blockchain technology, the stablecoin offers a blend of old and new. But does this innovation hold real value for the modern user?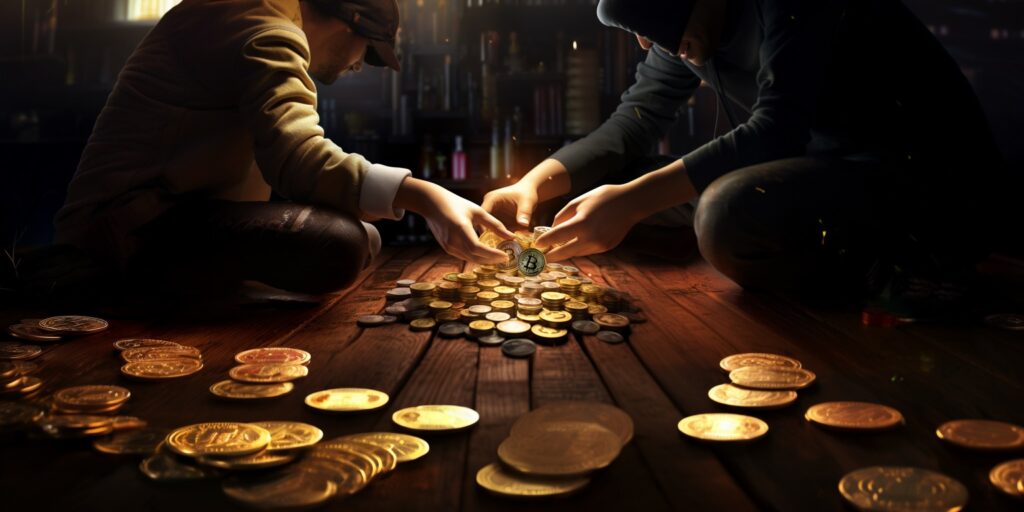 PayPal, the global digital payment giant, unveiled its native U.S. dollar stablecoin, PYUSD, on August 7. This announcement, although anticipated in fintech circles, has prompted a flurry of discussions, ranging from the stablecoin's potential impact to the sheer usefulness of yet another centralized entity using crypto.
The PYUSD offers functions identical to a standard PayPal account, enabling users to buy, sell, hold and transfer funds. The distinguishing factor lies in the underlying technology — transactions occur over a blockchain, hinting at heightened transparency, security and global reach.
One significant aspect of PYUSD's design is its association with the Ethereum blockchain, as PYUSD is an ERC-20 token.
This choice resonates as an endorsement for Ethereum but simultaneously prompts concerns due to Ethereum's notorious gas fees, which can surge during high trading volumes. Such costs might hinder the perceived benefits PYUSD aims to deliver to regular users.
charging a $5 paypal fee on top of a 2 cent polygon would be egregious

charging a $5 paypal fee on top of a 10 dollar ethereum transaction?

cheap, affordable, consumer-friendly

— david phelps 🐮🏰🃏🐘 (@divine_economy) August 7, 2023
Another talking point centers on PayPal's choice of technology. Some critics argue that opting for an older version of Solidity, a programming language for writing smart contracts, might place PYUSD at a technical disadvantage, given the already numerous advancements in the crypto industry that have been created in the past four years.
So the PayPal stablecoin contract:
– Is written in an extremely old version of Solidity
– Allows the owner to pause all transfers
– Allows the owner to freeze addresses to prevent actions
– Allows admins to increase the total supply at will

Centralized, but transparent at least. pic.twitter.com/VJ3Jgj1SJ3

— cygaar (@0xCygaar) August 7, 2023
Not to mention that a company like PayPal, like other centralized exchanges such as Coinbase or banks such as Bank of America, has ultimate power over funds held in customers' wallets, which echoes the phrase "not your keys, not your crypto."
PayPal, Crypto and the Broader Regulatory Landscape
Contextualizing this launch, it's evident that PayPal's relationship with the crypto universe has been progressive. Beyond allowing customers to hold multiple cryptocurrencies, it has been active in allowing crypto transfers and investing in blockchain-focused startups, marking a consistent engagement with digital assets.
Beyond the specifics of PYUSD, however, the launch brings to light the broader narrative on the importance of stablecoins in modern finance. As digital currencies that are usually pegged to traditional assets like the U.S. dollar, stablecoins aim to offer the best of both worlds: the stability of established assets and the potential benefits of cryptocurrencies.
Congressperson Patrick McHenry released a statement following PayPal's PYUSD launch, stating that "this announcement is a clear signal that stablecoins—if issued under a clear regulatory framework—hold promise as a pillar of our 21st century payments system," in support for stablecoin regulation in the United States.
Who is PYUSD For?
But has the crypto world "lost the plot?"
The crypto community cheering on Paypal for launching a USD "stablecoin" is a sign they have completely lost the plot.

Buy #Bitcoin. Hold it in cold storage.

That is the innovation.

Not "Dollars on blockchain" by big tech.

— Joe Burnett (🔑)³ (@IIICapital) August 7, 2023
Sure, multimillion-dollar and international companies utilizing crypto shy away from the ethos of why crypto was created in the first place and opens up more users to pay more than what they should when cold-wallet custody is the ideal and safest solution. However, progressing the use of crypto could make the technology more mainstream and provide a better on-ramp to those who are still crypto skeptics.
ChainLinkGod, a community ambassador for Chainlink, was not surprised about this launch. A stablecoin on PayPal makes sense, given robust regulations surrounding fiat and customer onboarding. They tweeted:
"PYUSD legitimizes crypto, Web3, and stablecoins, introducing more liquidity into the ecosystem by providing another trusted on/off-ramp."
They further advised a simple yet effective plan:
"Still don't like it? There's a simple solution, don't use it."