Quarters and NORI Join Republic Crypto Crowdfunding Platform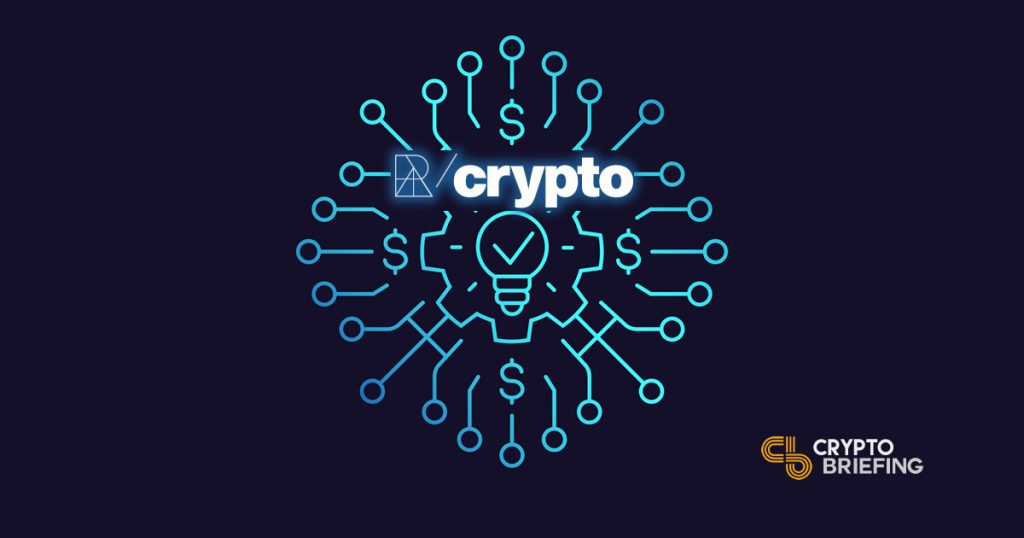 Republic Crypto has added Nori and Quarters to its crowdfunding platform and now has five blockchain-based start-ups looking for investment on the tech VC platform. It is starting to look like the next gen Kickstarter, because the blockchain technology allows small investors to buy into the company, rather than just donate.
The two start-ups can now access investment from venture capitalists and individual cryptocurrency and blockchain advocates that want to build a better future and profit from the next-generation of tech unicorns.
Republic CEO Kendrick Nguyen said:
Republic is dedicated to supporting a diverse range of high-potential startups from around the world and we are delighted to now offer our community access to two more such companies. By partnering
with Republic Crypto, Nori and Quarters will now gain access to our SEC-regulated and direct-to-investor capital raising framework.

These companies can also benefit from the fact that anyone, anywhere can invest in the startups supported by Republic; a key factor in achieving mass
adoption and early startup success.
Is This The Private Investment Model?
Republic is an SEC and FINRA-licensed blockchain startup platform that allows new businesses to raise funds in the crypto space. It's fully compliant and means companies can forego messy Initial Coin Offerings that could see a number of them classified as securities. Investments start at just $10 and this is more or less the model that the SEC spoke of for retail investors in private companies recently.
With a blockchain set-up and smart contracts taking care of the administration, relatively minute investments in new companies are possible. So instead of simply backing a Kickstarter project and getting a free T-shirt, the public can actually buy a small percentage of a company now.
You Can Be a VC
Platforms like Republic Crypto are an essential part of the new process, and they will turn the average crypto enthusiast into an angel investor for the next wave of blockchain-based companies. Of course, not all of them will see a return, but imagine having the chance to buy 0.001% of Apple or Google at the start for a few dollars?
There will be a cottage industry in blockchain venture capital and shrewd investors could eventually turn from the cryptocurrency market itself and invest their funds in new businesses. The blockchain and AI have the potential to disrupt almost every industry and backing a few winners in the business sphere could prove more profitable than trading the coins.
Gaming Industry is Big Target
Quarters is an incredible story in its own right, as the gaming token was created by 12-year-old George Weiksner. It's an Ethereum-based, in-game token that could potentially become a universal going for the gaming industry that generates $137.9 billion a year.
If Quarters can establish itself as the default gaming token at a time when microtransactions and in-game purchases are taking over as the business model of choice, then it will be a massive success. Inevitably, though, it will face stiff competition from social media platforms, gaming giants and the established apex predators of the tech world.
NORI Wants To Save To World
NORI is a token with an environmental mission to slash Carbon Dioxide in the air. The concept is simple, for every NORI token sold, the company behind the coin will remove 1 ton of Carbon Dioxide from the environment. It's a catchy hook, but how that translates to longevity and resale value of the coin are questions that only the open market can answer.
Republic Crypto has done its due diligence on the startups before admitting them to the platform and their crowdfunding campaigns are live. At the time of writing, NORI had achieved 81% of its $50,000 goal, while Quarters had already smashed through its $100,000 funding round and achieved $134,000 in pledges.
Kickstarter and GoFundMe Have No Checks
The likes of Kickstarter, IndieGoGo and GoFundMe don't actually give the investor any kind of stake. They have still carved out their own niche as small investors back projects they like, but the chance to own a stake would change the game completely.
These platforms have been repeatedly hit by fraud scandals, too, and Republic Crypto is keen to assure its investors that it screens every application and won't go down that free-for-all road that leads to problems.
If Republic Crypto can establish that reputation as the ideal, transparent dating service between startups and investors, then it's in a powerful position to effect change and shape the future of the blockchain industry.
The author is not currently invested in any digital currency.