Rare Beeple Donald Trump NFT Sells for Record-Breaking $6.6 Million
A Donald Trump-themed Beeple NFT has sold for $6.6 million on the secondary market.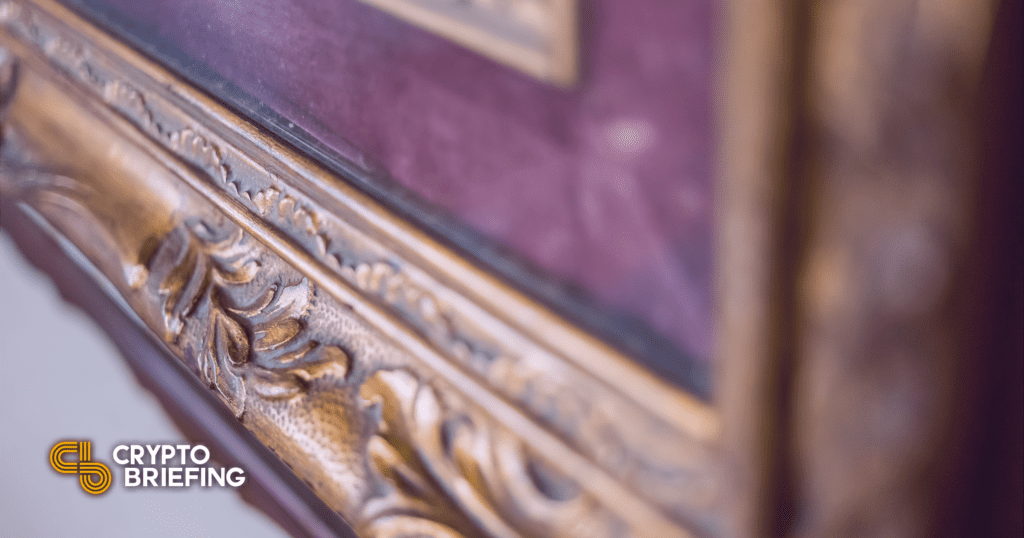 Key Takeaways
A unique Beeple NFT has sold for $6.6 million. It's now the most expensive NFT ever created.
In another historic moment for the NFT space, a Christie's auction for a Beeple piece commences today.
As stars begin to embrace the NFT movement, pop artist Grimes will sell her first digital collectible this weekend.
A one-of-a-kind Beeple piece has sold for $6.6 million. It's now the most expensive NFT ever created.
Beeple Breaks His Own Record
A unique NFT by Beeple fetched $6.6 million on the secondary market yesterday.
"CROSSROAD" was first sold in a Nifty Gateway sale in November 2020. The piece is themed on the 2020 U.S. presidential election—the listing featured two different pieces called "Biden win," and "Trump win." Beeple explained that the token would change to the "Trump win" design if Donald Trump won the election in a note accompanying the piece. The description read:
"PLEASE FUCKING NOTE: If trump wins, this token will change to that video of sexy boi king trump stomping through hell FOREVER. I don't want you coming back to me bitching that you spent $2M* on this and now it's a video of orangeman going HAM and it's keeping u up at night popping mad boners. should have voted bruh."
Both Beeple and Nifty Gateway noted the record-breaking sale yesterday.
absolutely fucking speechless. https://t.co/tRyNvJLPFn

— beeple (@beeple) February 25, 2021
The artworks appear to depict a crowned Trump running through a burning dystopia and a more peaceful scene where he's laying on the ground motionless, covered in graffiti. Since Joe Biden won the election, the token features the piece with Trump on the floor. It received a winning bid of $66,666.60.
The $6.6 million price tag means Beeple has broken his own record for creating the world's most valuable NFT. Previously, another piece of his called "THE COMPLETE MF COLLECTION" held the record at $777,777.77. Beeple, real name Mike Winkelmann, is fairly new to the NFT game, but he's quickly become a cult favorite.
Many of his pieces have fetched significant sums on Nifty Gateway. The complete drop from his last sale totaled $3.5 million in sales.
The "CROSSROAD" record could soon be eclipsed, though: starting from today, the world-famous auction house Christie's is running a sale for his "EVERYDAYS: THE FIRST 5000 DAYS" piece. The digital artwork features all 5,000 pieces from the first 5,000 days of his "EVERYDAYS" project and is likely his most elaborate piece to date. The sale runs until Mar. 11, and Christie's will also accept ETH.
Celebrities Flock to NFTs
Several other major artists have recently joined Beeple and the NFT boom, many of them through Nifty Gateway.
This week, the platform will release an NFT series by Claire Boucher, the acclaimed experimental pop musician better known as Grimes.
The drop is happening this Sunday at 2:00 PM Eastern Time. Details of the collection are scarce on both Nifty Gateway's website and Boucher's own channels, though Nifty Gateway has posted a tweet mentioning the drop.
Previously, the platform has listed pieces alongside the likes of Mesut Ozil and Justin Roiland.
The Grimes drop is Boucher's first known entry into the Ethereum ecosystem, though she's likely somewhat familiar with crypto already. Since 2018, she's been married to Elon Musk, renowned for his crypto affinity—not least Dogecoin.
Disclosure: At the time of writing, the author of this feature owned ETH and a number of other cryptocurrencies.