Elon Musk Will Give "Full Support" to Dogecoin if Big Holders Sell
Elon Musk says he wants to help decentralize Dogecoin by paying its biggest holders to sell their funds. He also agreed that it could be "the leading currency of the Internet."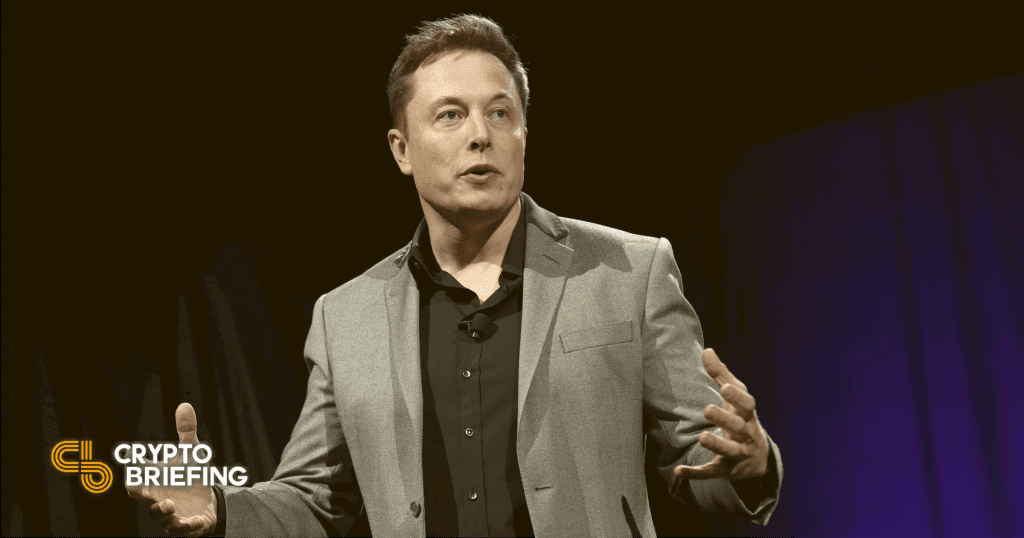 Key Takeaways
Elon Musk wants to make Dogecoin less centralized by paying its biggest holders to sell their tokens.
Dogecoin is thought to be one of the most centralized cryptocurrencies, with 50% of the overall supply controlled by only 20 addresses.
After the news of Tesla's big bet on Bitcoin, Musk's latest discussions suggest that he is also serious about supporting Dogecoin.
Elon Musk is back to talking about Dogecoin. Now, he says that the token supply needs to be more distributed.
Musk Keen to Decentralize Dogecoin
Elon Musk has posted more of his thoughts on Dogecoin, the meme cryptocurrency he's become known for endorsing in a sometimes ironic tone.
In a recent Twitter post, he said that there's "too much concentration" in the project, meaning that a small number of holders control a large portion of the overall supply.
He added that Dogecoin would get his "full support" if big holders sell their coins, saying he'd pay "actual $" to big holders who sell their holdings.
I will literally pay actual $ if they just void their accounts

— Elon Musk (@elonmusk) February 15, 2021
Dogecoin is thought to be more centralized than many other cryptocurrencies. According to data from Blockchair, the top 20 addresses control more than 50% of the supply.
Shortly after Musk published the post, another Twitter user said that Musk "sees Dogecoin's potential as the leading currency of the Internet," and that he wants it to succeed. Musk noticed the post and responded with a one-word reply: "Absolutely"
Another user suggested that Musk could make a currency called "ElonCoin", but Musk said he would only consider that "if necessary."
Though brief, the posts give more insight into Musk's views on cryptocurrencies, and specifically Dogecoin. The Tesla and SpaceX founder, who recently became the richest person in the world, has actively endorsed cryptocurrencies over the last few months.
Bitcoin Was Inevitable
Most recently, it was revealed that Tesla had made a $1.5 billion Bitcoin purchase in January. "In retrospect, it was inevitable," Musk said in a cryptic Twitter message a few days prior to the announcement (he changed his Twitter bio to read "#bitcoin" the same day.)
Before that news broke, he was seen telling a group of fans that he thought there was a good chance that crypto "is the future currency of Earth."
He's been particularly active on Twitter, where he's become known for posting memes about Bitcoin and Dogecoin.
So … it's finally come to this … pic.twitter.com/Gf0Rg2QOaF

— Elon Musk (@elonmusk) February 7, 2021
At times, his posts have caused a frenzy across the markets. Bitcoin jumped on the Tesla news, surging 9% in an hour. It's still up since the news, pushing for $50,000 yesterday.
Disclosure: The author didn't hold cryptocurrencies mentioned in this article at the time of writing.