How Companies like Apple Can Follow Tesla's Bitcoin Investment
Bitcoin and cryptocurrency may be the new catalyst for higher stock valuations.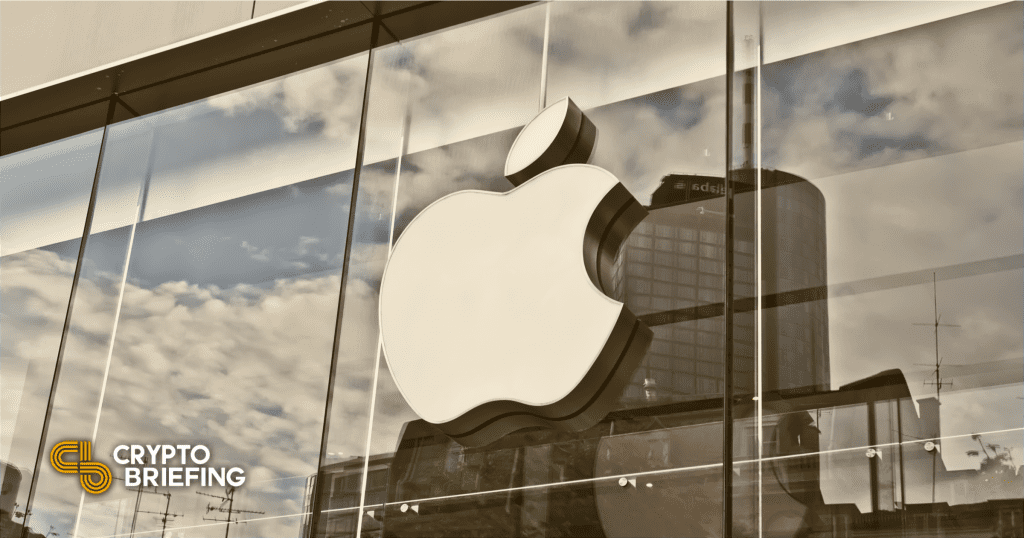 Key Takeaways
Tesla revealed its $1.5 billion Bitcoin allocation yesterday and began accepting BTC payments.
 The news caused TSLA share price to close 1.1% higher with BTC gaining 23.9% from yesterday's opening to a peak of $48,216. 
Still, financial managers warn that firms should exercise caution when moving into such a volatile market.
Tesla's Bitcoin investment disclosure caused the largest single-day surge in Bitcoin since December 2017 of 19.45%, BTC reached a peak of $48,200 this morning.
After Tesla, opinions rage about which company will follow. Top of the list? Apple.
Bitcoin, Crypto as a Product
RBC Capital Market's report states that Apple shares can jump 25% if they add buying and selling cryptocurrencies. The recent hype around Bitcoin and crypto markets has seen a massive surge in crypto trading volumes.
The trading volume on itBit exchange, a proxy for crypto purchases at PayPal, surged above $100 million yesterday.

Bitcoin accounted for nearly 75% ($3.8 billion) of Square's revenue until Q3.
Square's Cash App, a rival to PayPal's Venmo, saw a 7x surge in Bitcoin trading volumes in the first nine months of 2020. Their revenue projection from Bitcoin in 2021 is $9 billion.
Tech giants like Apple do not require a Bitcoin investment to benefit from the market. During the last bull run, many companies instead leveraged the blockchain narrative for higher valuations. The hype that comes with a crypto bull market favors associated stocks as well.
For instance, Facebook's stock jumped 25% after the social media giant announced its cryptocurrency plans in the summer of 2019.
Currently, all Apple has to do is enable Bitcoin trading like PayPal and Cash App without having to sit through a U.S. Senate hearing like Facebook. Moreover, this will add to Bitcoin's regulatory push in the U.S. as well. Konstantin Anissimov, executive director at CEX.IO, told Crypto Briefing:
"If it happens, it might also tilt further the balance of legal power in the U.S. Congress in Bitcoin's favour."
Even RBC's report stated that if U.S. citizens hold crypto in the majority, it will get difficult to ban it.
Tesla, Apple Are Not Hedge Funds
While hopes around Bitcoin and crypto-related services are indeed optimistic, the market expects them to invest in Bitcoin like Tesla, MicroStrategy, and others.
Tesla is not the first publicly-listed company to add Bitcoin, nor the first among non-crypto business. MicroStrategy has led that space since September. So far, MSTR has invested $1.3 billion in Bitcoin, which is valued at $3.2 billion.
The investment strategy behind Bitcoin and gold allocation are the same across various boards—insurance against the dollar's devaluation.
Still, not all financial managers agree with the move. They argue that firms like Apple should instead invest in short interval, fixed-rate instruments.
Campbell Harvey, a professor at Duke University in Durham, told FT that adding Bitcoin to cash reserves wouldn't be responsible for firms that aren't hedge funds. A hedge fund's clients know that "you make speculative bets," but "Tesla is not a hedge fund."
Nonetheless, many cash-rich companies could similarly benefit from Bitcoin as hedge funds, beginning with smaller allocations.
"Every treasurer should be going to boards of directors and saying should we put a small portion of our cash in #bitcoin," says @JimCramer. "Nice hedge against fiat currency." #btc pic.twitter.com/S65wbNzCxp

— Squawk Box (@SquawkCNBC) February 9, 2021
A $1.5 billion BTC 0llocation represents 7.8% of Tesla's $19.3 billion in its liquid reserves by the end of 2020. The company also stated that it used its excess cash, not required for operations, suggesting a long-term commitment. Pedro Febrero, a researcher at Quantum Economics, told Crypto Briefing:
"If we look into what these companies are doing with their Bitcoin, it seems that they're moving the coins into cold storage."
Apple has the most extensive cash exposure, worth over $191 billion, followed by Microsoft and Google. Bitcoin investment anywhere in the range of one to ten percent will push BTC prices above $50,000, according to Febrero.
The leading crypto was last trading at $46,200.
Disclosure: The author held Bitcoin at the time of press.