Rarible Integrates Tezos NFTs
Tezos has become the third blockchain after Ethereum and Flow to be integrated into Rarible.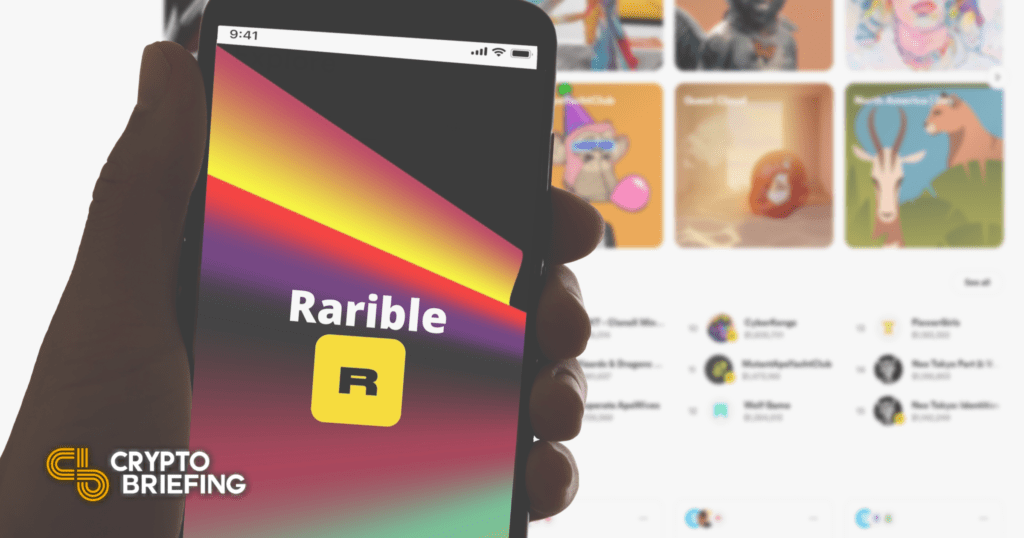 Rarible, a well-known marketplace for non-fungible tokens, now supports the Tezos blockchain.
Rarible Now Supports Three Blockchains
NFT marketplace Rarible has integrated its platform with Tezos blockchain. In a blog post, the team stated that Tezos integration will enable users to buy, sell, and create "energy-efficient NFTs" that will cost only a few cents.
Tezos allows faster, cheaper, and several times more efficient transactions than Ethereum—the most popular public blockchain—due to its Proof-of-Stake consensus. Due to its features, Tezos has been gaining traction for NFTs in gaming and arts.
In the announcement, Rarible highlighted that the various features offered by Tezos have "fostered a vibrant, passionate NFT community."
Earlier this month, French gaming giant Ubisoft leveraged Tezos to launch Quartz, a feature that allows players to acquire in-game NFTs called Digits. After today's integration with Tezos, Rarible said it would immediately support secondary sales for Digits.
Tezos is the third blockchain that Rarible has integrated (the first two being Ethereum and Flow) as the underlying infrastructure for its NFT marketplace. Meanwhile, its top competitor, OpenSea, only supports Ethereum and Polygon.
Rarible commented that additional blockchains may be integrated in the future for a "bigger cross-chain push." Furthermore, to celebrate the Tezos integration, the team has revealed an exclusive Tezos community drop.
Disclosure: At the time of writing, the author of this piece owned ETH and other cryptocurrencies.