Is The Reddcoin ReddID Wallet The Answer For Online Tipping?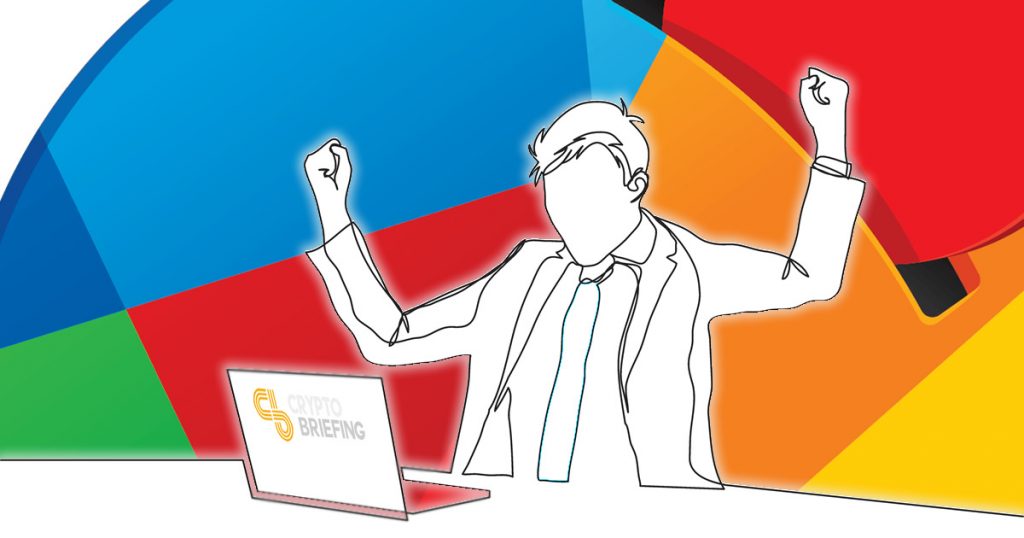 Reddcoin launched its ReddID wallet to the public yesterday and says its one step closer to the ultimate goal of becoming the monetized 'Like' button of the internet.
Tipping online creators is nothing new and Patreon leads the way, but the blockchain has the capacity to make this process seamless and simple. Lower transaction charges and secure systems could create a new media ecosystem where advertising falls by the wayside and microtransactions between the consumer and the independent content creator become the new normal.
Decentralized Media is the Future
A decentralized model, rather than monolithic companies like Facebook, Spotify and Twitter taking most if not all of the profits from content creators' efforts, would certainly be a step forward. Simply put, there are too many obstacles in the way right now and many content creators have to create paywalls or subscription plans that simply don't work.
ReddID is not the only only working on the concept of paying creators. SteemIT is a new blogging platform that aims to reward content creators and it enjoyed a strong week last week after revealing new software. MINDS is a blockchain-based social media platform and there are lots more in the works that include SingularDTV, Ujo Music and Monegraph.
In most cases, it's a closed circuit system and creators have to work on that specific platform to get paid. If ReddID can become the blockchain tipping system of choice and free content creators to publish where they want, it could be on to a winner.
Team Co-Leader Jay Laurence said:
Cryptocurrency was created to be egalitarian, honest, and transparent. It was meant to break down borders and create a genuine global community. With the release of ReddID, the all-volunteer team at Reddcoin Core are furthering our key values of continuing what cryptocurrency was intended to do in the first place. Reddcoin is one of the first altcoins, and has always led the way in making the experience of crypto fun, educational and safe.
Blockchain Built For Microtransactions
The security that the blockchain provides means that it becomes safe and intuitive to tip online and microtransactions will become standard practise. A single ReddID account can link to Facebook, Twitter, Instagram, Snapchat and other platforms that rise up to take their place. With one click, users can send tips in any one of their social networks and a simple Chrome extension means it works through the browser.
Content creators also stand to gain from a ReddID wallet, as they can receive donations that they can then spend as digital cash or withdraw to their accounts. That win-win aspect could be enough to create a community with enough consumers and creators to make it work.
Are Simple Usernames a Good Idea?
ReddID has focused on removing friction from the cryptocurrency wallet user experience, even to the point of offering simple usernames rather than a complex 16-character alternative. That simplifies the log-in process, but it may be waving a red rag at the hacking community.
Near instant transfers, said to be 10 times faster than Bitcoin, are another selling point of the new wallet and the simple Chrome extension for tipping online could become its USP. The platform will also track the best content online and gauge the earnings and social impact of specific pieces of content.
This is itself is invaluable for the content creators, who can use the statistics to show their standing and ROI to partners and traditional advertisers. Youtube celebrities and Instagram influencers are notorious for exaggerating their ROI and a clear, blockchain-based audit could be a powerful tool. So, ReddID has several strings to its bow, and that could be enough to carve out a niche in the decentralized media space.
For developers, a series of plugins and open source code makes it simple to integrate the tipping system.
Lead developer John Nash said:
Since 2014, Reddcoin has envisioned creating the first blockchain platform to use personalized IDs for social media tipping. Part of what makes ReddID so groundbreaking and revolutionary is that no one has come up with a cryptocurrency solution that offers an all-in-one tool. You choose your name, click and pay, and it's confirmed. You're getting paid for things that take zero effort or that you are probably already doing for free anyway.
Mass adoption is always the issue with a platform like this and ReddID may face competition from the likes of Facebook and Twitter, which already have massive userbases. Rumors persist of a Facebook coin and if Mark Zuckerberg et al go that far then you better believe there will be a wallet and an entire ecosystem to spend it in.
---
Big Money in Microtransactions
Microtransactions on social media are taking their first steps, but the runaway success of Facebook games like Farmville and Candy Crush show that they can work on a grand scale.
ReddID's platform agnostic approach could be the differentiator, but social media microtransactions are potentially a massive market and it will face competition.
It needs a certain volume of people on the system or it simply doesn't work at all. If it can attract the users, though, at some point ReddID will hit the 'tipping point' and become a self-fulfilling prophecy.
There is interesting technology that could potentially give it the edge and we will watch ReddID and Reddcoin with interest.
The author is not currently invested in digital assets.