Reddit Co-Founder Alexis Ohanian Endorses Ethereum
The entrepreneur says that much of his cryptocurrency holdings are in ETH.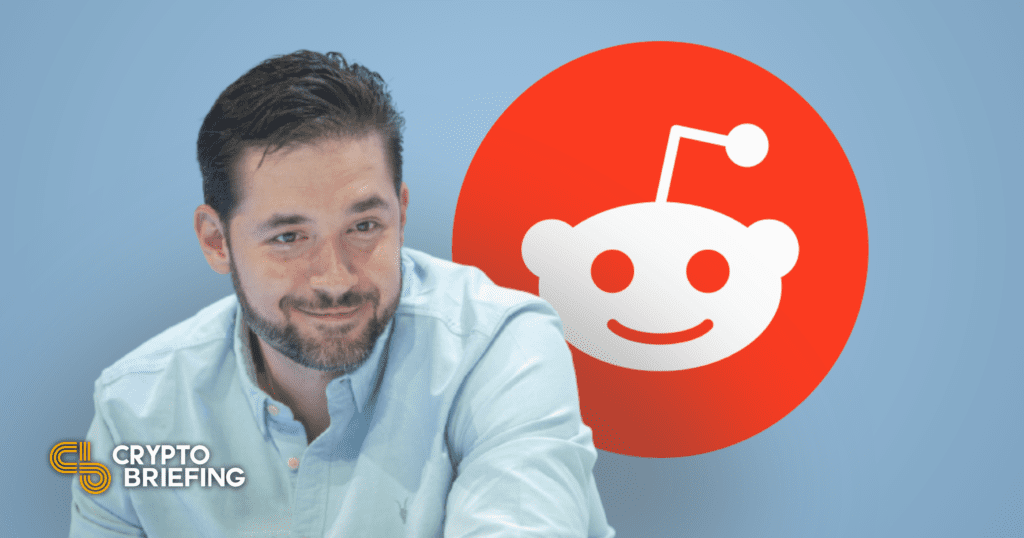 Key Takeaways
Reddit co-founder Alexis Ohanian endorsed the Ethereum blockchain on CNBC's Squawk Box segment today.
He stated that much of his holdings are in Ethereum, and that he favors the blockchain due to its large variety of applicatons.
Though Ohanian is no longer on Reddit's board, the social media site introduced Ethereum-based tokens last year.
Alexis Ohanian, co-founder of the social media and news aggregator site Reddit, appeared on CNBC's Squawk Box today. He discussed cryptocurrency, meme stocks and other investments.
Ohanian Favors Ethereum
Ohanian revealed that his primary interest is in the Ethereum blockchain. "I think there's a lot of interesting stuff that is bubbling up," he stated, adding that Ethereum has "got the most to prove."
He explained that he favors Ethereum because of its many applications, including crypto-collectibles or non-fungible tokens. "NFTs are just the start of what's getting built on top of the Ethereum blockchain," Ohanian noted. His statement implicitly acknowledges other Ethereum dApps such as DeFi investment platforms, decentralized exchanges, and trading games.
Ohanian concluded by stating that most of his crypto holdings are in Ethereum. "That's where a lot of my holdings are, candidly," Ohanian said. He did not reveal how much ETH he holds.
Ohanian also commented on community-driven meme stocks such as GameStop (GME). He called the name for the trend "charming," but noted that momentum investing "is nothing new."
Reddit and Cryptocurrency
This is not the first time that Ohanian has addressed cryptocurrency. Last year, he registered a name on the Ethereum Name Service. The balance of that address suggests that he holds at least $2,900 worth of ETH, though it is likely that he holds more in other accounts.
In 2019, Ohanian's VC firm, Initialized Capital, invested in SkyWeaver—an Ethereum-based competitor to popular trading card games like Magic: The Gathering and Hearthstone.
In May 2018, he predicted that ETH would reach a price of $1,500. In actuality, prices only rose as high as $800 before the end of that year.
Though Ohanian has resigned from Reddit's board, the site has gone on to make use of Ethereum without him. In 2020, Reddit launched Ethereum-based tokens on certain subreddits. This year, it expressed its intent to use Ethereum to power its points program.
Disclaimer: At the time of writing this author held less than $75 of Bitcoin, Ethereum, and altcoins.